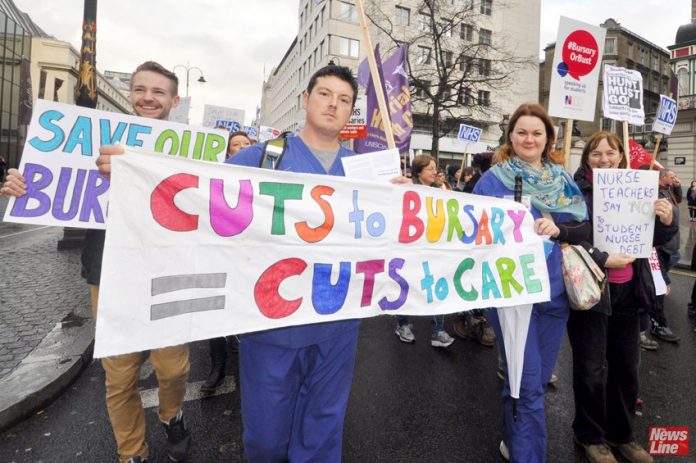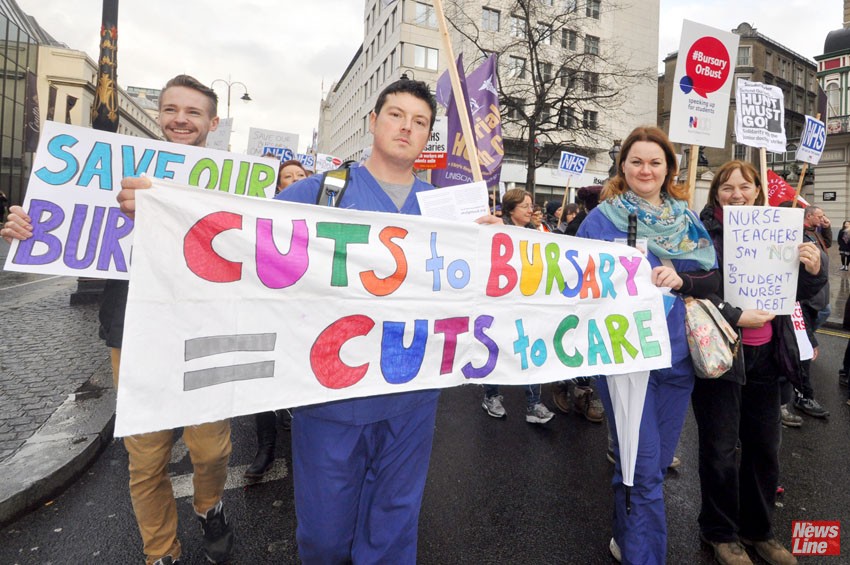 Nine out of ten nurses say understaffing is affecting quality of care for patients, a Nursing Standard poll reveals.
The RCN (Royal College of Nursing) has carried out an exclusive poll of 2,000 nurses showing the impact understaffing is having on nurses and patient care.
Nurses responded with one message – they can't provide the level of care they would wish because there are just not enough of them.
Some feel out of their depth at having to care for complex patients outside their specialty. Others feel obliged to stay late to get the job done.
'Care in the profession has gone… (we're) only interested in getting beds emptied for emergencies to come in. I'm unable to give good-quality care on a daily basis,' one nurse said.
Of the 2,064 nurses who took part:
94% said an understaffed environment affected the quality of care and treatment they had been able to provide
91% said their professional values have been compromised by understaffing in the past 12 months
61% said their employer tried to address the problem but had been ineffective
83% said they had reported a safe staffing concern to their employer
76% said they would report a colleague if they made a mistake due to understaffing.
Lack of breaks and working extra hours unpaid emerged as a theme.
One respondent said: 'I have forgone proper breaks to maintain my values and ethics'.
Another said: 'I have to stay after my shift has finished, go in early and I don't get breaks.'
A gynaecology nurse offered a worrying insight into caring for patients outside their specialty.
'We have found ourselves having to look after some really complex poorly medical patients and feeling completely out of our depth and knowledge,' the nurse said.
They described having to care for patients with complex medical conditions such as stroke and not knowing how to monitor the equipment or appropriate drug doses.
A children's nurse said staffing problems affected the most vulnerable patients.
'High-dependency unit ratios that were previously one nurse to one patient have changed to 1:2 or 1:3,' the nurse said.
The plight of nurses in the chronically understaffed care home sector comes through loud and clear.
One respondent said: 'I'm expected to look after 44 residents on two floors for a 12-and-a-half-hour shift.'
Even though almost all respondents said they had reported a safe-staffing concern, employers were often incapable of, or unwilling to, address the issue.
'Patients' well-being is the last thing on the system's agenda,' said one nurse.
A nursing home nurse who flagged up safety fears said: 'I was told it wasn't unsafe, just not ideal. That was me and one carer on a night shift for 34 residents in a nursing home.'
RCN acting chief executive Dame Donna Kinnair said the survey shows nurses are being put in an untenable position. She said: 'It's hard to find a member of nursing staff, no matter where they work, who isn't affected by unsafe staffing.
'These results make clear that current conditions cannot continue – whether in the NHS or beyond.
'Front-line nursing staff can blame decisions taken at the national level for what they're seeing in their workforce.'
The Nursing and Midwifery Council regulator requires registrants to document and escalate any potentially harmful incidents.
It is apparent from the survey that nurses feel conflicted about reporting others' errors.
Some 9.5% of respondents said they would not report a colleague who had made a mistake through short-staffing that had resulted in, or risked, patient harm.
One nurse said: 'The trust would put all the blame on the colleague rather than resolve the staffing issue, as it has done again and again for years.'
Meanwhile, on Tuesday 26th March 2019 the Department of Health published a consultation document on the reconfiguration of stroke services that proposes the closure of existing stroke units at a number of hospital sites.
Responding to the announcement, Unison Head of Bargaining and Representation Anne Speed said: 'The circumstances in which the Department of Health has brought forward these proposals are unacceptable.
'Staff and trade union representatives across the HSC  (health and social care) Trusts have been only been briefed this morning on these proposals, just in advance of a public consultation document being launched.
'Staff will undoubtedly be feeling anxious and uncertain as to the future of the stroke units they work in, which could have been avoided if the proper processes had been followed.
'Whilst it is absolutely right and appropriate for the public to have its say on these proposals, it is not acceptable to conflate the duty to consult the public with the duty to consult with trade unions.
'During the previous pre-consultation on stroke services, we proposed that any reform be discussed at the Partnership Forum which exists between the Department, HSC employers and trade unions well in advance of any public consultation phase, so that the input of  all stakeholders could be considered at an early stage.
'The Department must explain why it did not use  an opportunity for genuine, constructive engagement through this forum.
'The Department may state that it wishes to undertake the transformation of the health service on the basis of co-production and co-design, but these words are meaningless unless there is genuine engagement with staff and trade unions.
'Unison has therefore written to the Department demanding an urgent meeting on these proposals.
'Trade union  members are not just health service workers, they and their families are also service users and we will scrutinise these proposals carefully to assess their impact on them and the wider public.
'Given that time is of the essence in the delivery of care for those suffering from a stroke it is absolutely vital that life-saving services continue to be accessible for all.
'This must be the primary consideration and Unison will continue to support community-led campaigns calling for the provision of services on this basis.
'As it is clear that these proposals will impact on Unison members across the health system, we expect the HSC system to ensure formal negotiations on all matters affecting the employment and terms and conditions of our members.'
NHS organisations are entering into working partnerships with drug companies, but they are not making the details, and even existence, of many of these deals available to the public, reveals an investigation by The BMJ today.
These partnerships are used to support a variety of initiatives, including several projects to review the medication of people with ADHD (attention deficit hyperactivity disorder), and more than 20 projects that focus on patients with age-related macular degeneration.
The BMJ, working with a team of university researchers, sent freedom of information requests to all 194 acute care NHS trusts in England to find out how many were involved in joint working arrangements in 2016 and 2017 and what joint working policies trusts had in place.
Joint working arrangement is the term used to refer to initiatives that involve shared investment by the NHS and drug companies. They are designed to bring benefits to patients, the NHS, and the companies.
Companies spent £3m in 2016 and £4.7m in 2017 on joint working arrangements, and under the NHS Long Term Plan, collaboration between health services and industry is set to treble over the next decade.
Yet the researchers found that a fifth of trusts would not release details of the deals, despite official guidance that joint working agreements must be conducted in an 'open and transparent' manner.
Trusts are also expected to record and monitor all funding agreements related to the joint working projects, yet 13 (7%) said that they did not keep a central record of any such arrangements and so could not provide the information.
Even when trusts did provide details, the information they provided was often inaccurate or contradicted by other sources. Others claimed not to know about joint working arrangements at all.
Robert Morley, executive secretary of Birmingham Local Medical Committee, says the lack of transparency by trusts over these arrangements is 'truly shocking' and 'blatant neglect of their obligations.'
The industry claims that joint working projects can accelerate the spread of new treatments for the benefit of patients.
The BMJ found that many of the 93 projects running in 2016 and 2017 specifically referred to increasing the use of products marketed by the company funding the project.
Robert Morley says that the NHS should be taking the lead on determining the focus of projects to which it is committing investment, and he is concerned that these joint working arrangements 'are being designed first and foremost around the interests of pharmaceutical companies.'
John Puntis, a consultant paediatrician said: 'My concern would always be, "What's in it for the private sector?" They never do these things purely for the benefit of the NHS and the benefit of patients.
'They're often buying goodwill as well. Doctors say, "Well, we're not influenced by the drug companies," but clearly they are, because otherwise the industry wouldn't be pouring all the money into it.'