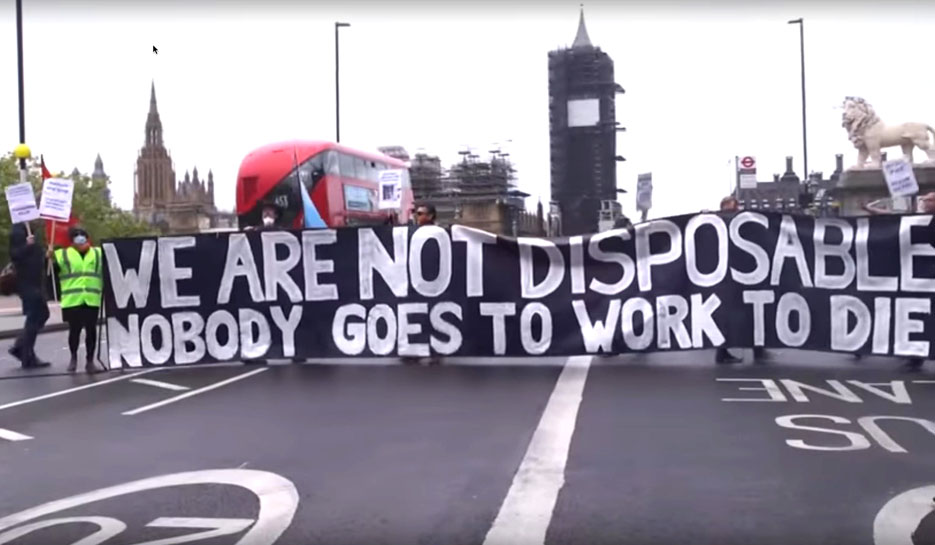 THE TORIES have no plan to deal with a second spike of the deadly coronavirus. A fresh report just released by the Public Accounts Committee (PAC) warns that the 'Government does not have either a...
THIRTEEN universities face 'a very real prospect' of insolvency following the coronavirus crisis unless they receive a government bailout, a new report by the...
WITH MILLIONS of new Universal Credit claimants expected when the Tory 'job retention', or 'furlough', scheme ends over the next three months, the government...
Liberty is calling for the Coronavirus Act 2020 to be scrapped, highlighting that it contains sweeping powers that continue to threaten basic civil rights...
SECRETARY-GENERAL of the Executive Committee of the Palestine Liberation Organisation (PLO), Saeb Erekat, said on Sunday that the State of Palestine has been mobilising...
'YOUNG PEOPLE have been ignored by the government,' Cat Smith MP, Labour's Shadow Minister for Young People said reacting to the new Institute For...
THROUGHOUT Britain, the Unite union is reporting, the aerospace industry and job futures for many thousands of workers are 'at five to midnight' –...