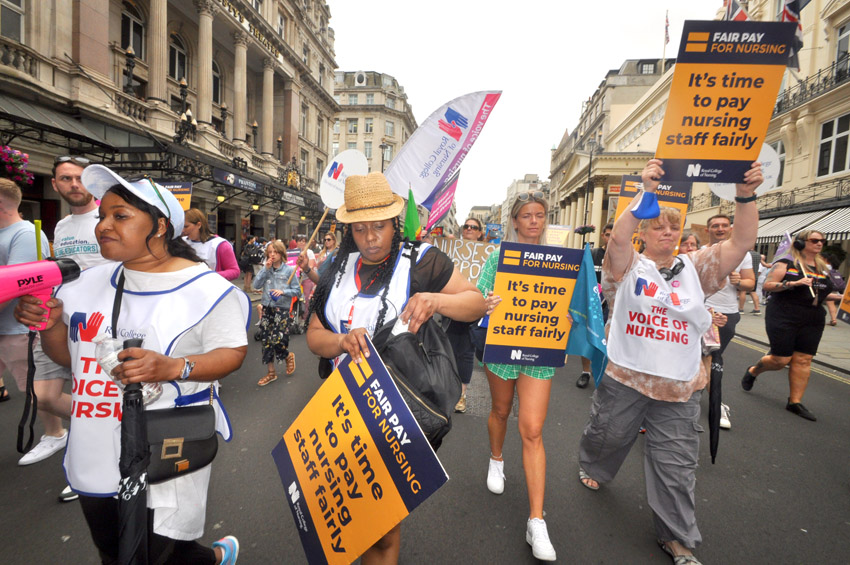 THE RCN (Royal College of Nursing) is urging its hundreds of thousands of members to vote to strike for pay in a ballot which opens in mid-September and runs for four weeks. The postal ballot...
IRAN'S Foreign Ministry spokesman has sharply criticised the Israeli regime's latest deadly airstrikes in Gaza, condemning the international community's inaction and silence about the...
ISRAEL hit Gaza with air strikes yesterday afternoon. Palestinian medical sources said at least seven Palestinians were killed. This includes a 5-year-old girl. 44 others were...
A NATIONAL strike across South Africa against the rising costs of living, load shedding, and other economic challenges will take place on 24 August,...
THE Leader of Lebanon's Hezbollah resistance movement says the latest Israeli attack on the besieged Gaza Strip is an act of clear aggression and...
THE Sutton Trust has warned: 'Over 1 in 5 A-Level students missed more than 20 days of school due to Covid-19, in the run...
A TOP Iranian official says Israel has been caught off guard and is encircled by the resistance front, adding that normalisation of ties between...