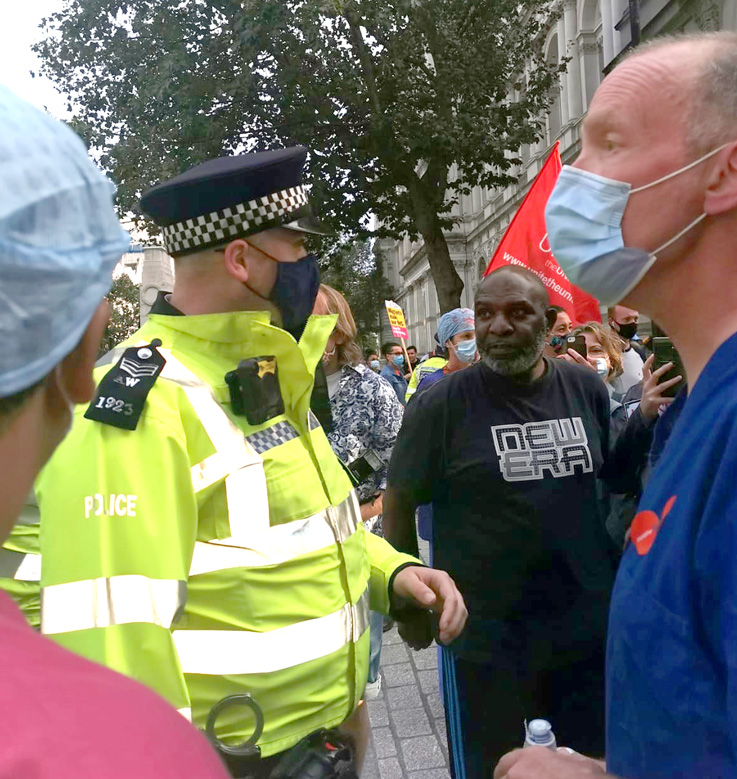 THE TORY government is imposing a new legal duty to 'self-isolate' if instructed to do so by 'NHS Test and Trace' from next Monday, 28 September, with fines of £10,000 for failure to comply. Appearing...
THE UNITE union has sent a 'GSS UPDATE 17 SEPT' to its below-wing ground staff members working at Heathrow to try and persuade them...
YESTERDAY in Parliament, Tory Health Secretary Matt Hancock said that less serious cases would be turned away from A&E and only the most serious...
LAST Wednesday Howard Beckett, Unite union assistant general secretary, welcomed as a victory for the union British Airways 'partial U-turn on fire and rehire'. Beckett...
THE WORLD Health Organisation (WHO) is urging healthcare leaders and governments to address all persistent threats to both the health and safety of all...
SYRIA'S Foreign and Expatriates Ministry has affirmed that the statements of US President Donald Trump about targeting Syrian President President Bashar al-Assad for assassination...
THE TORY government has announced that the Overseas Operations Bill will get its second reading in the House of Commons on Wednesday, 23rd September. In...