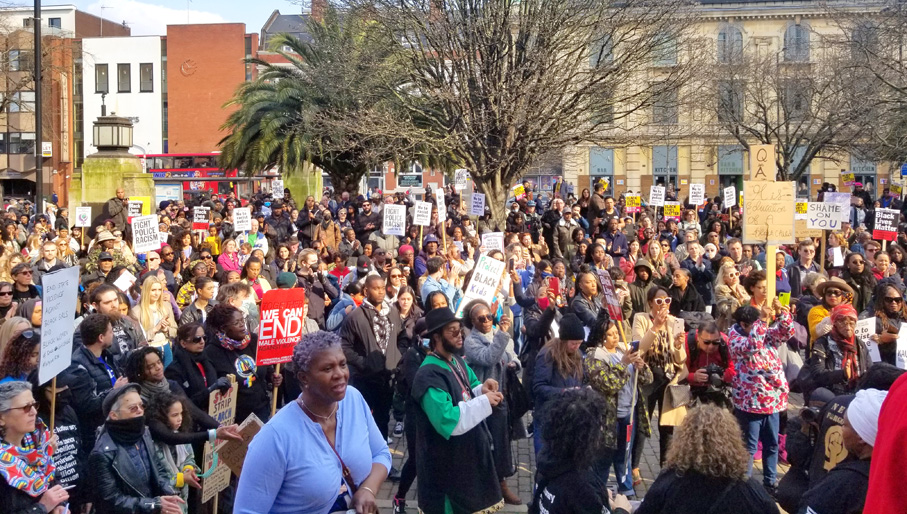 THREE-QUARTERS of the thousands of children who are strip-searched by police forces around the UK each year are black, the BBC's File On 4 revealed yesterday. The radio programme focused on the case of 'Olivia',...
THE RMT transport union is holding a network-wide strike of 4,000 station staff members on London Underground on Monday 6th June, bringing the Tube...
THE LEADERS of the Unite and RMT unions warned yesterday that they will mobilise their full power to defeat Tory plans to ban the...
FOLLOWING performers' union Equity's demonstration outside the Phoenix Dance Theatre in Leeds on Monday morning to demand that the contemporary dance company reverse their decision to lay...
THE RUSSIAN army struck at warehouses in the Zhytomyr region in the west of Ukraine on Saturday. High-precision long-range sea-based 'Caliber' missiles reached the...
srael's ruling coalition government has become a minority in parliament after an Arab lawmaker stepped down in protest at ongoing Israeli forces' aggression against...
JOB SEEKERS are struggling, says the CGT French trade union federation. It said: 'More job seekers work part-time or under short contracts, while being registered...