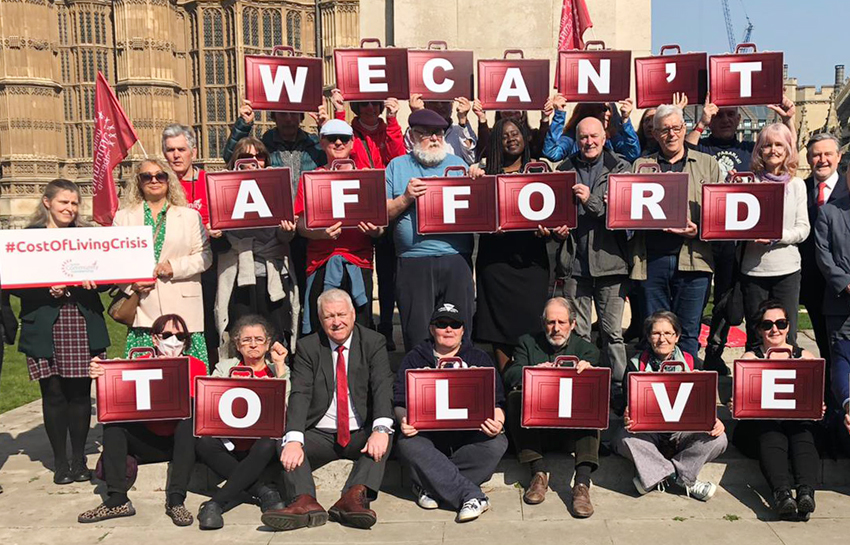 'Don't lecture us about pay restraint,' the Unite and GMB unions retorted to appeals from Governor of the Bank of England Andrew Bailey yesterday, after it was revealed that RPI inflation soared to 11.1%...
SCHOOL caterers will have to serve children smaller portions or use cheaper ingredients, they were warned yesterday. Andrew Selley, boss of Bidfood, one of the...
A GROUP of economists issued an open letter yesterday warning that Tory Chancellor Rishi Sunak's planned financial deregulation bill will lead to an economic...
The UK government 'failed in its duty of care' to doctors and the healthcare workforce in its handling of the Covid-19 pandemic, says the...
As millions of workers across the USA unionise and strike against low wages, a new analysis finds that average pay for top chief executives...
PROTESTERS demonstrated outside the Storting building, which is the seat of the parliament of Norway, in the capital Oslo on May 14, 2022, to...
OVER 15,000 workers and youth demonstrated in London on Saturday to mark the 74th anniversary of Nakba Day, marching from BBC Broadcasting House near...