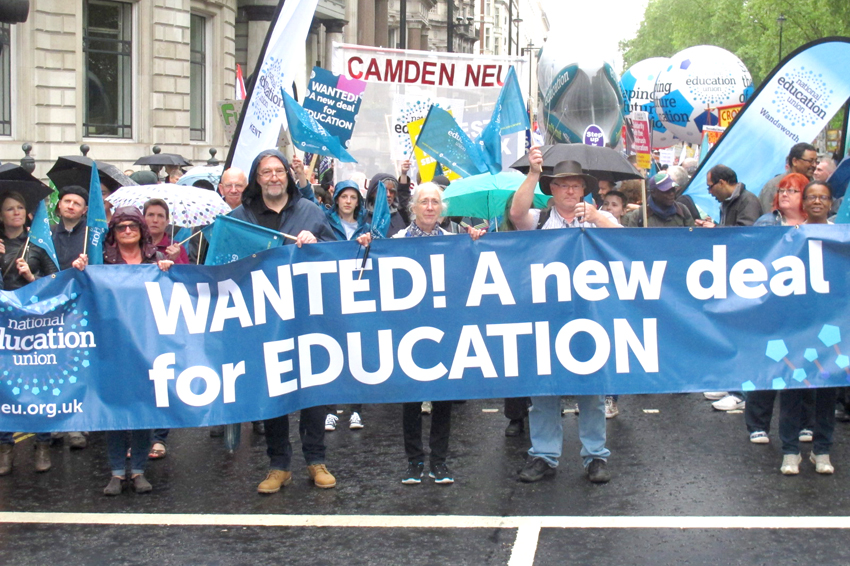 'TEACHERS are concerned that the government have not taken the safety measures that they should have done,' Dr Mary Bousted, Joint General Secretary of the National Education Union (NEU), said yesterday morning as all...
'THE SUPPORT has been amazing,' striker Peter Gleaves told News Line at the Queens Road Depot in Manchester yesterday, where Go North West bus...
WITH THE Royal College of Nursing launching a £35 million strike fund to defeat the Tory government's 1% NHS pay insult at the weekend,...
Female doctors say they have 'felt compelled to step up' during the pandemic, even though they knew they were at risk, as BMA research shows that they...
STUART Appelbaum president of the Retail, Wholesale and Department Store Union (RWDSU) has spoken about the campaign to unionise Amazon workers. 'In Bessemer, Alabama, a...
THE RULING Fatah party is going to run in the coming Palestinian legislative elections planned for May 22 in one list, today said Jibril...
RESPONDING to Tory Chancellor Rishi Sunak's budget speech last Wednesday, PCS general secretary Mark Serwotka commented: 'Rishi Sunak has today failed to vaccinate the...