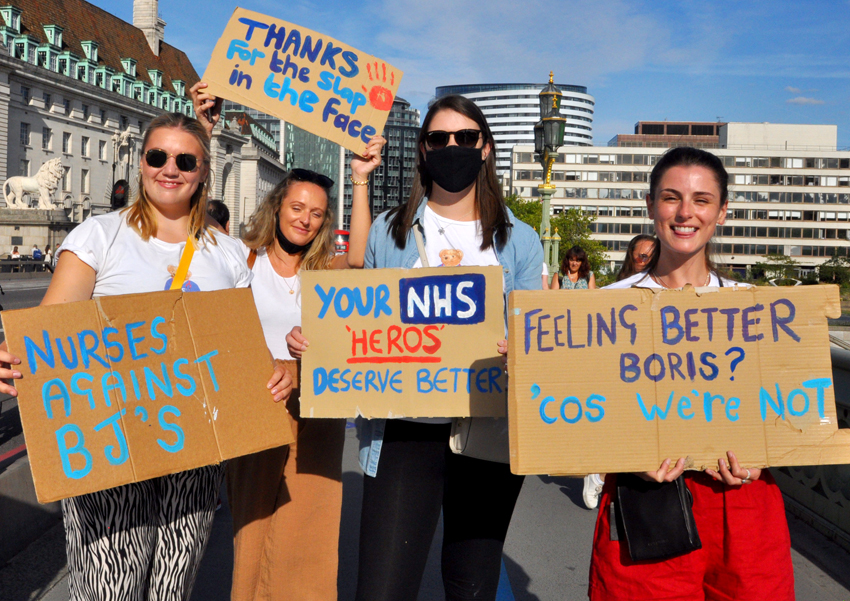 FOLLOWING the recommendation of the 'slap in the face' 1% pay award by the Department of Health and Social Care in its evidence to the NHS Pay Review Body, the Governing Council of the...
'ESCALATE the action – national strike now!' bus workers told News Line yesterday on the first day of another two days of strike action...
AMNESTY International (AI) described yesterday's decision by Fatou Bensouda, Prosecutor of the International Criminal Court (ICC), to open a formal investigation into the situation...
THE RULING Fatah party is going to run in the coming Palestinian legislative elections planned for May 22 in one list, today said Jibril...
RESPONDING to Tory Chancellor Rishi Sunak's budget speech last Wednesday, PCS general secretary Mark Serwotka commented: 'Rishi Sunak has today failed to vaccinate the...
POLICE in Myanmar opened fired on protesters on Tuesday in several cities with live rounds, witnesses and local media reported, killing at least nine...
FRENCH trade unions have called on workers to mobilise and strike on March 8th to demand equal pay for women and men. The CGT trade...