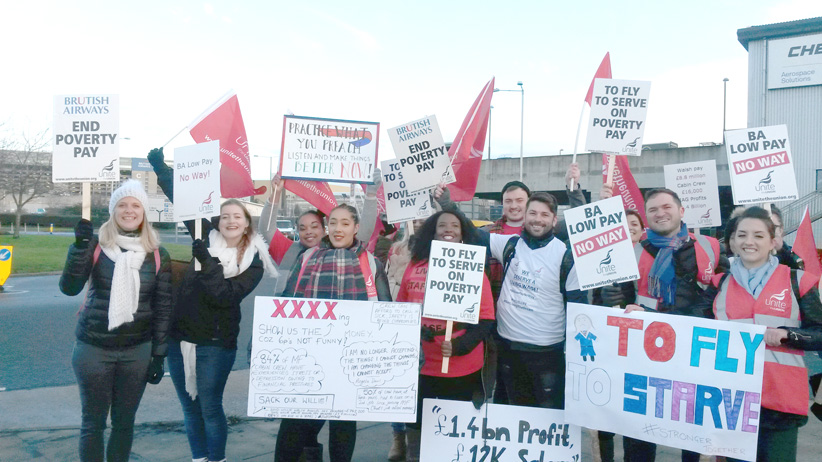 THREE unions – BALPA, Unite, and GMB – representing 25,000 British Airways workers have rejected the company's latest pay deal meaning that a major strike is now looming. Unite said in a letter to its...
NURSES at their annual RCN (Royal College of Nursing) conference in Liverpool yesterday demanded that NHSEngland finally adopts a Safe Staffing Level, requiring by...
A DEVASTATING 'blunder' that saw 160,000 patient records wrongly archived is the latest unacceptable failing from Capita, doctors union BMA (British Medical Association) said...
SOME are being misled to believe that the soon-to-be-announced 'deal of the century' is a US-sponsored peace initiative aimed at resolving the so-called Palestinian-Israeli...
AMNESTY International is supporting a legal action to take the Israeli Ministry of Defence (MoD) to court to demand that it revokes the export...
PALESTINE'S Minister of Foreign and Expatriates Affairs, Riyad al-Maliki, described on Friday the US deal of the century as a 'consecration' of the century-long...
FOUR BILLION pounds of UK property is owned by high-risk individuals. The House of Lords Joint Committee is looking at the market and money laundering. The...