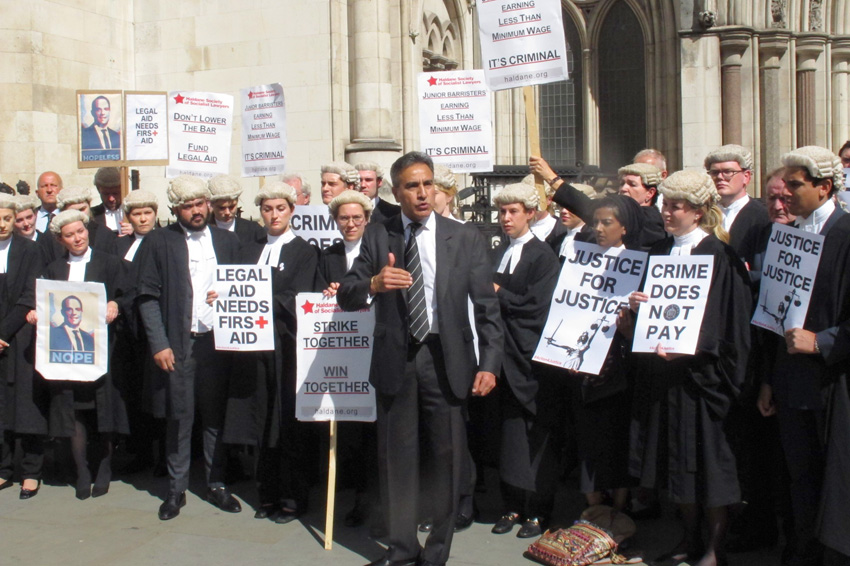 'OUR CRIMINAL justice system is in crisis, it's no exaggeration to say it's in meltdown,' Criminal Bar Association (CBA) Chairman Jo Sidhu QC told a mass picket and rally of striking barristers and their...
'A NUMBER of our hospitals are literally falling down,' Nigel Edwards, Chief Executive of the Nuffield Trust health think tank said yesterday as he...
IN the first test of public opinion since British Airways check-in staff announced that they will take strike action to have their pay restored...
IRANIAN Foreign Minister Hossein Amir-Abdollahian and his Syrian counterpart, Faisal Mekdad, have reiterated their countries' absolute determination to resolve the problems in the region,...
OVER seventy campaigners demanding the release of Julian Assange attended a party outside Belmarsh prison on Sunday to celebrate his 51st birthday. Assange has been...
HAMAS, the resistance movement, says Palestinians should keep up the 'armed resistance' against Israeli occupation in the West Bank, after one of the regime's...
NATO has officially declared Russia the 'most significant and direct threat' to the security of its members. This marks a radical strategic shift spurred...