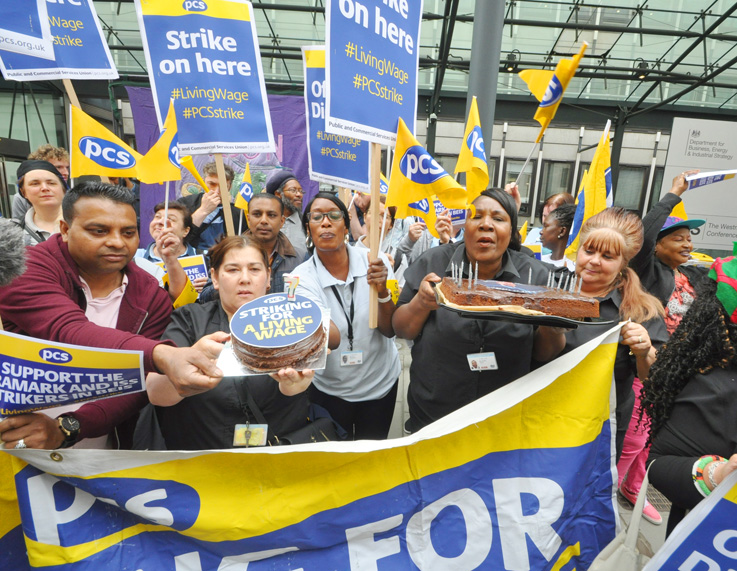 OVER 20 PCS catering workers at the Department of Business, Energy and Industrial Strategy (BEIS), working for contractor Aramark, walked out on indefinite strike at 12 noon yesterday. They were greeted by cheers and applause...
Shadow Home Secretary Diane Abbott has retweeted a call for Labour Party deputy leader Tom Watson to quit after he publicly attacked the party's...
CHANCELLOR Philip Hammond has told MPs that he is determined to do everything in his power to stop the 'catastrophe' of a no-deal exit by...
CLAIMS that trade union officials collaborated with the blacklisters of the Consulting Association are being investigated by Unite. The union has launched an inquiry into...
TRADE UNION Solidarity on Friday said that it regrets the retrenchment crisis at ArcelorMittal South Africa (AMSA), warning that if key players in the...
IN RESPONSE to the most recent NHS performance statistics and the political situation in which they are occurring, Royal College of Nursing (RCN) director...
ON JULY 9th, 2004, the International Court of Justice (ICJ) issued an Advisory Opinion on the wall Israel had started building in the occupied...