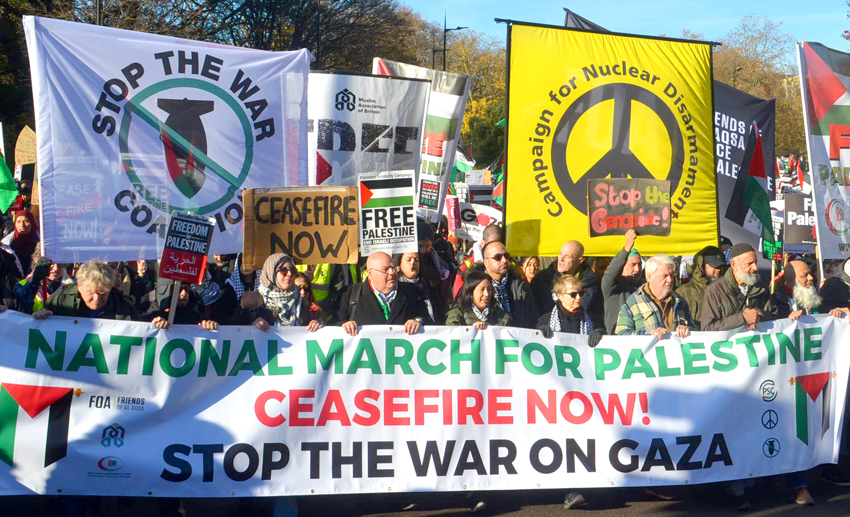 PALESTINIAN Ambassador to the United Nations Riyad Mansour called for an immediate permanent ceasefire when he addressed a special session of the United Nations in New York on the situation in Gaza yesterday. He called...
THE TORY government issued details about how it intends to use its Minimum Service Levels (MSL) anti-strike laws to wage war against education workers...
QATAR announced yesterday that the truce between Israel and Gaza has been extended for two days, with 20 Israeli captives to be handed over...
BRITISH-Palestinian surgeon Professor Ghassan Abu Sitta has recounted harrowing health-related ordeals Palestinian civilians went through during Israel's onslaught on the besieged Gaza Strip. The brutal...
Courage is not confined to a specific segment of society; it extends beyond soldiers in battle. In the midst of the ongoing Israeli aggression on...
The first speaker at the Downing Street rally, Husam Zomlot, Palestinian Ambassador to the UK, said: 'Thank you for showing you will not relent...
In a remarkable series of events, Wells Fargo employees from Albuquerque, New Mexico, and Bethel, Alaska, are spearheading the bank's first-ever union elections. This historic...