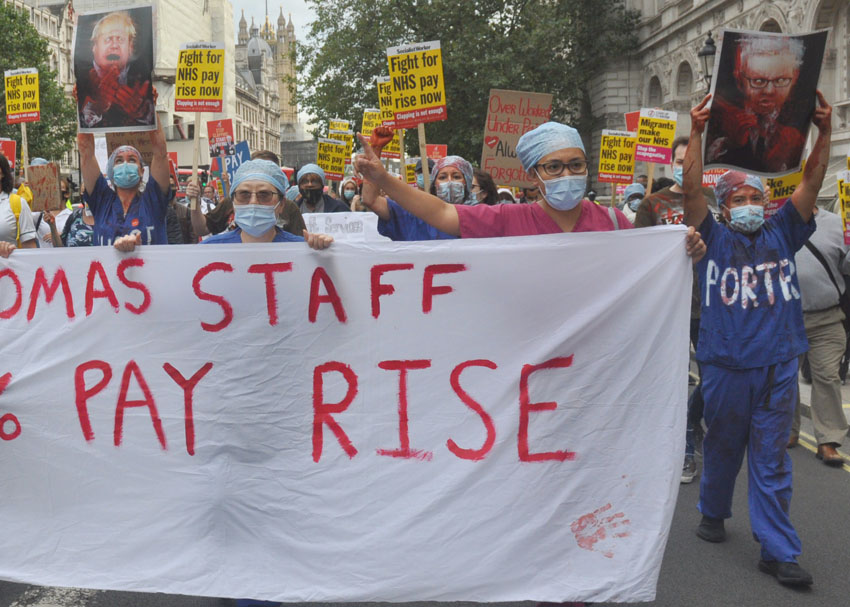 THOUSANDS of doctors in England have told a BMA survey they have little or no confidence in the NHS being able to cope this winter. It comes as part of a BMA survey of more...
A CROSS Party 'pandemic simulation' carried out just three years before Covid-19 struck 'played-out' a scenario in which the health minister was asked to...
THE ISRAELI military yesterday launched a large-scale exercise, involving ground forces, naval vessels and aircraft, simulating a war against Lebanon's Hezbollah resistance movement. The multi-day...
YOUNG people, particularly those from deprived backgrounds, have had their earnings and job prospects hit the hardest by the coronavirus pandemic, adding to fears...
Fourteen delivery workers in South Korea have died of overwork this year because they had to handle a sharply higher volume of packages due...
NEARLY 500 students still remain living in a housing complex in west London while waiting for alternative accommodation despite it having been deemed a...
KING'S College Hospital Foundation Trust (KCHFT) management has been accused by the Unite union of 'racism, discrimination and bullying' as staff-side joint partnership meetings...