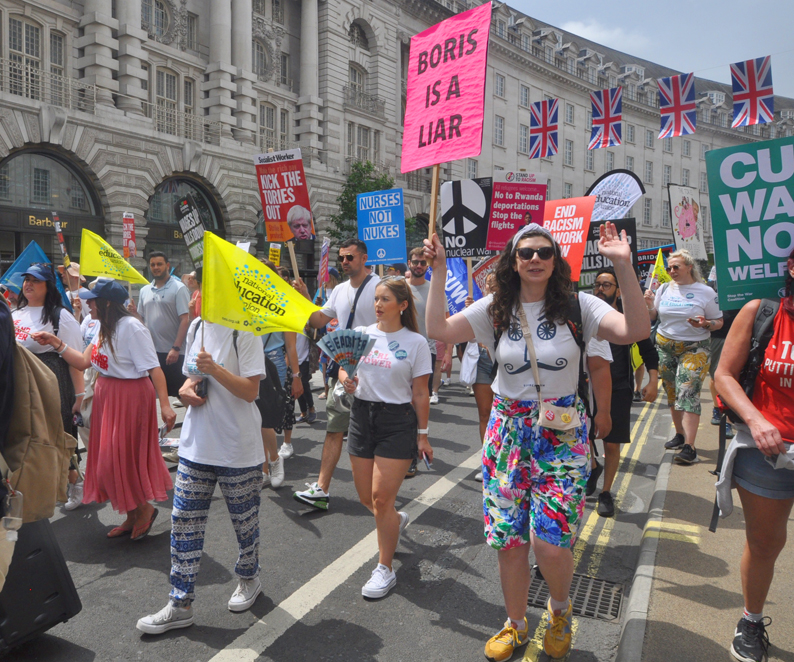 WHILST pledging a further half-a-billion pounds cash for the Ukrainian army yesterday, Tory PM Boris Johnson said that rising prices at home are 'a price worth paying', because the price of Russia succeeding is...
THE Tory party has been hit for six by its two by-election defeats in Tiverton and Honiton and in Wakefield. Tiverton and Honiton Lib Dem; Richard...
THE RMT strike action went ahead yesterday after talks on Wednesday broke down without agreement. John Gutteridge, RMT Learning Rep spoke to News Line on...
THOUSANDS of Indigenous people continue to demonstrate in the Ecuadorian capital, as their calls for social and economic reforms grow louder despite a crackdown...
FRENCH trade union federation Force Ouvriere (FO) announced on Wednesday that it is preparing a national strike and rally of private health sector workers...
Hundreds of Numsa metalworkers' union members at the Impala Platinum Mine in Freedom Park near Rustenburg are on indefinite strike against exploitation by three...
BY YONATAN MOSQUERA 'We won, we did it, yes we can,' are perhaps the most repeated phrases these days by the masses of the Colombian...