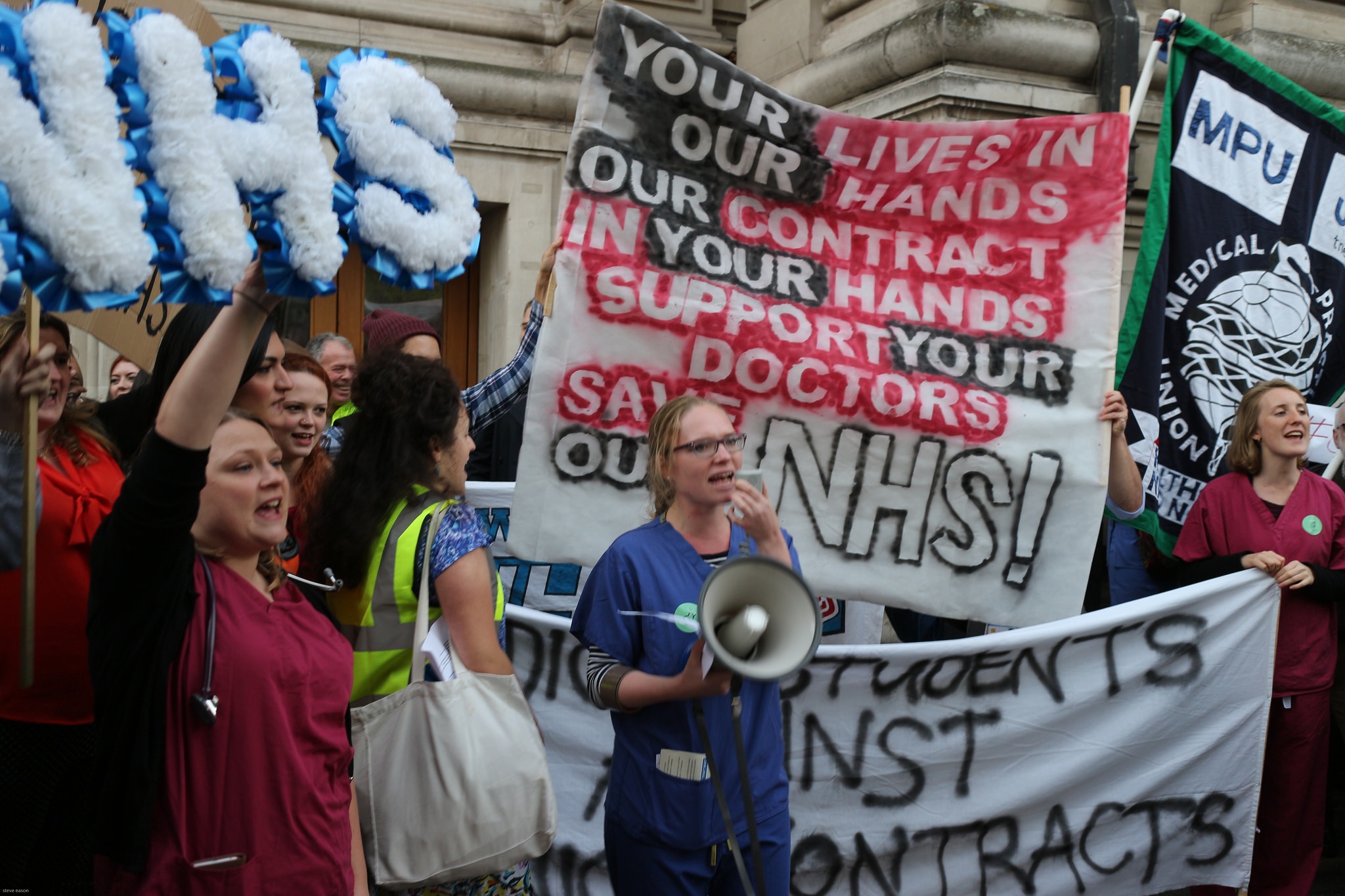 JUNIOR doctors be warned. A historic new GP contract has been quietly negotiated by the BMA and NHSEngland, designed to catapult NHS healthcare into American models of healthcare for profit. 'Investment and Evolution: a five-year...
'STAFF and students will stand together and we will not stand down until he is gone,' Jo McNeill from the lecturers union UCU said...
ROCIO Maneiro, Venezuela's Ambassador to Britain, yesterday launched a new booklet 'Trump unblock Venezuela', which details the economic blockade by the US against Venezuela...
SYRIA has censured Israel's land theft and repressive measures against Syrians in the occupied side of the Golan Heights as a flagrant violation of...
PALESTINIANS commemorated the 71st anniversary of the Nakba Day (May 15th – the Day of Catastrophe) in the occupied West Bank and the blockaded...
AT LEAST thirteen Palestinian protesters were shot and injured with Israeli live ammunition, on Wednesday, during mass protests commemorating the 71st anniversary of Nakba...
SOUTH Africa's unemployment rate has risen to its highest level since the third quarter of 2017 to 27.6% at the end of the first...