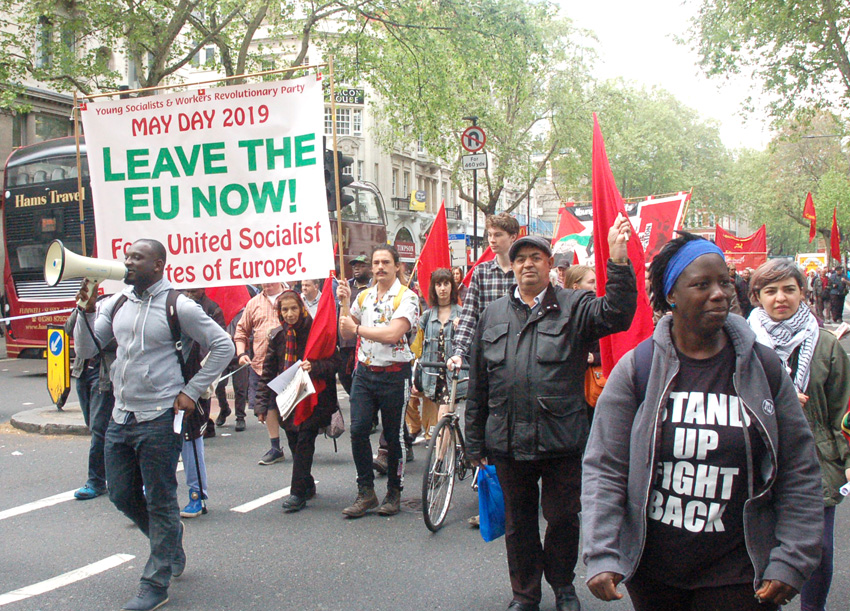 LEADER of the House of Commons Jacob Rees-Mogg indicated yesterday that Tory PM Boris Johnson is preparing to bring back to Parliament this Saturday a similar deal to Theresa May's three-times rejected EU Withdrawal...
EUROPEAN Council President Donald Tusk has said he has received 'promising signals' from Irish PM Leo Varadkar that a Brexit deal is still possible. His...
ON THE SECOND day of the Turkish invasion of Syria, after a massive bombing raid striking northern Syria over 180 times, killing at least...
DESPITE it being well over two years since the horrific Grenfell Tower fire, which claimed the lives of 72 men, women and children, only...
'Lenin Moreno Hypocrite and traitor – the blood of the people is not negotiable,' shouted over a hundred Ecuadorians and their supporters outside the...
WARS in Syria and Afghanistan are driving refugees through Turkey as they make their way to Greece. Many land on the Greek island of Lesbos,...
PALESTINIANS in the West Bank and Gaza Strip continue to face major barriers to the realisation of the right to health, said Gerald Rockenschaub,...