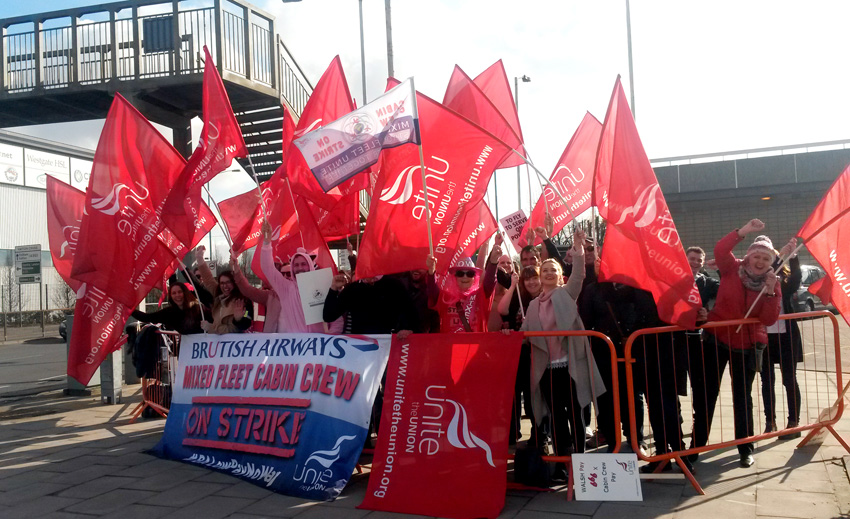 FROM TODAY all 42,000 British Airways workers who have not signed up for voluntary redundancy will be regarded by BA as being willing to accept new contracts on September 1st! This act of dictatorship is...
A DANGEROUS phone triage scheme for A&E at Wales' largest hospital is to be launched tomorrow in which patients are expected to ring before...
THE UNION Unite claimed yesterday that the deal offered to British Airways' pilots would be acceptable to tens of thousands of its cabin crew...
LEBANON'S Foreign Minister Nassif Hitti submitted his resignation to Prime Minister Hassan Diab on Monday in protest at what he described as the government's...
WASHINGTON'S already tense relationship with the 82,000-strong Iraqi Popular Mobilisation Forces militia coalition suffered a major blow in January after PMF deputy commander Abu...
THE NATIONAL Education, Health and Allied Workers' Union (Nehawu) has called on health staff to stay away from work on 28th August to protest...
'ENOUGH is Enough,' chanted a rally of 500 angry NHS workers outside Downing Street on Wednesday night. They are angry that they have been excluded...