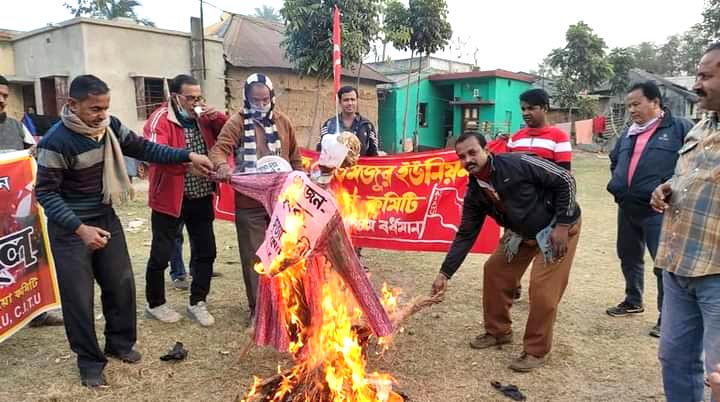 TENS of thousands of farmers drove in a convoy of tractors yesterday into the Indian capital during national Republic Day celebrations as part of protests that threaten to bring down the government. The capital's roads...
THE TRADES Union Congress (TUC) warned yesterday that 'fire and rehire' tactics have become widespread during the pandemic, with new polling finding that nearly...
THE GAP between the first and second dose of the Pfizer/BioNTech coronavirus vaccine must be reduced to three or four weeks to ensure it...
Iran's senior military commander says the country's recent back-to-back military drills have made the United States give up its threats of military action against...
THE US has dispatched an aircraft carrier group to the South China Sea, in a move that is set to escalate tensions after China...
THE TORIES 'indecision' means nursing staff are facing a postcode lottery in Personal Protective Equipment (PPE), leaving some more protected than others, the Royal...
IT IS now estimated that 39% of teachers and school leaders – as well as 51% of teaching assistants and other staff – are...