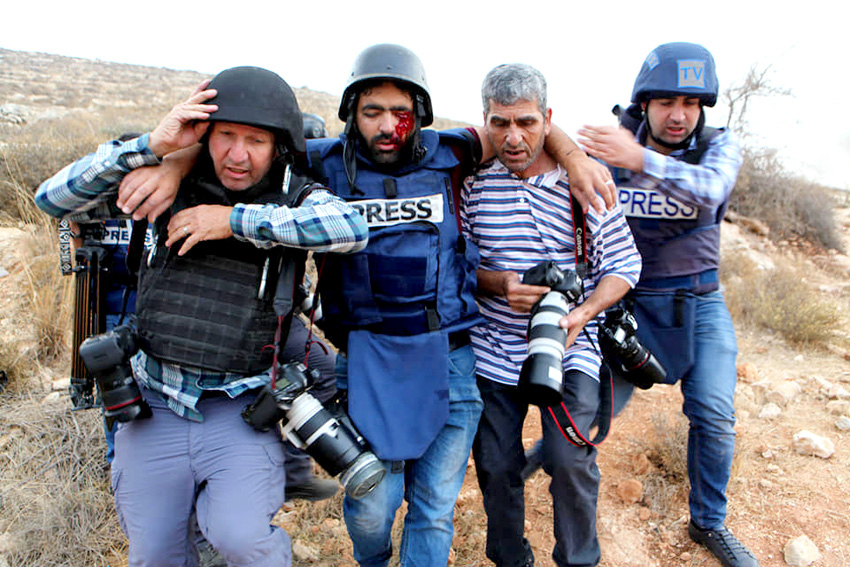 DOZENS of Palestinian journalists have suffered excessive tear gas inhalation after Israeli military forces attacked a peaceful sit-in staged in the northern sector of the occupied West Bank in solidarity with injured journalist Muaadh...
A TEAM campaigning for Workers Revolutionary Party candidate for Hackney South and Shoreditch, Jonty Leff, won big support on Saturday in Hoxton Market from...
WRP parliamentary candidate for Camberwell and Peckham Joshua Ogunleye had a warm welcome for his socialist policies at the London College of Arts Camberwell...
South African Airways (SAA) workers have vowed to continue their strike until the company meets their demands. Numsa members embarked on a strike on Friday...
COCA-COLA continues to violate the fundamental rights of workers in Haiti, Indonesia, Ireland and the US. In Haiti, Coke's bottler La Brasserie de la Couronne...
NATIONAL Education Union (NEU) class size analysis shows a rise in 474 England constituencies since 2010. One in three teachers sees 'reducing class size' as...
SOME of the Big 26 care home providers make use of 'complex company structures' is the finding of a report from the Centre for...