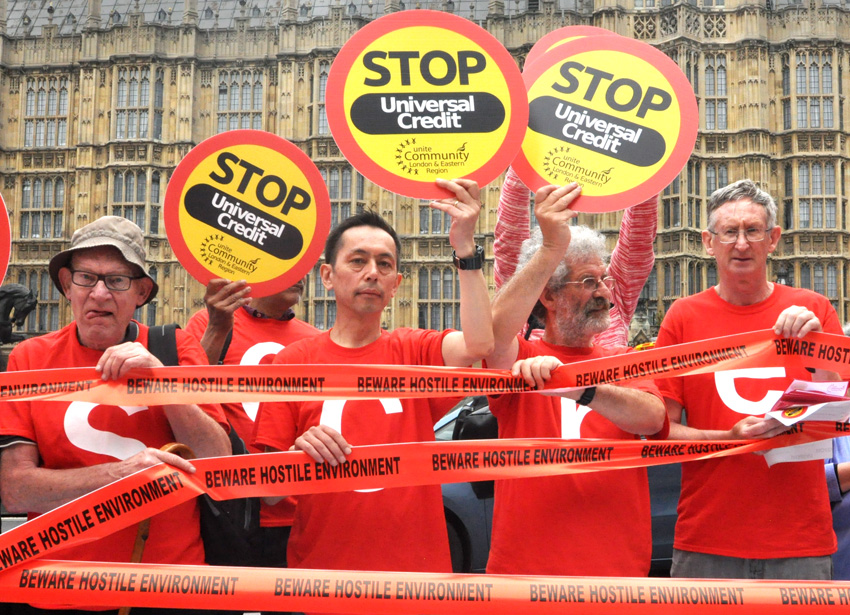 'REDUCING Universal Credit and Working Tax Credit would be fundamentally the wrong decision. It would be a profound mistake and put millions of families into poverty,' Jonathan Reynolds, Labour's Shadow Work and Pensions Secretary,...
'THE FACTS are very clear and I'm not going to sugar-coat them, hospitals are under extreme pressure and staff are under extreme pressure,' NHS...
'IT would be fatal if this sense of progress over vaccines was now to breed any kind complacency,' Tory PM Boris Johnson said yesterday...
FAR-RIGHT extremists are reportedly furious with Donald Trump, calling him a 'traitor' and a 'coward', after the outgoing president pleaded for calm following his...
STUDENT nurses who are currently doing their placements are facing serious risks. Their lives are at risk as many are treating coronavirus patients and...
DEPUTY governor of the Bank of England Ben Broadbent said this week that 'resilient' household spending has been 'funded by tomorrow's taxpayers' – in...
A HUMANITARIAN organisation has made further allegations against French police, accusing them of abusing migrants within the port city of Calais. The Human Rights Observers...