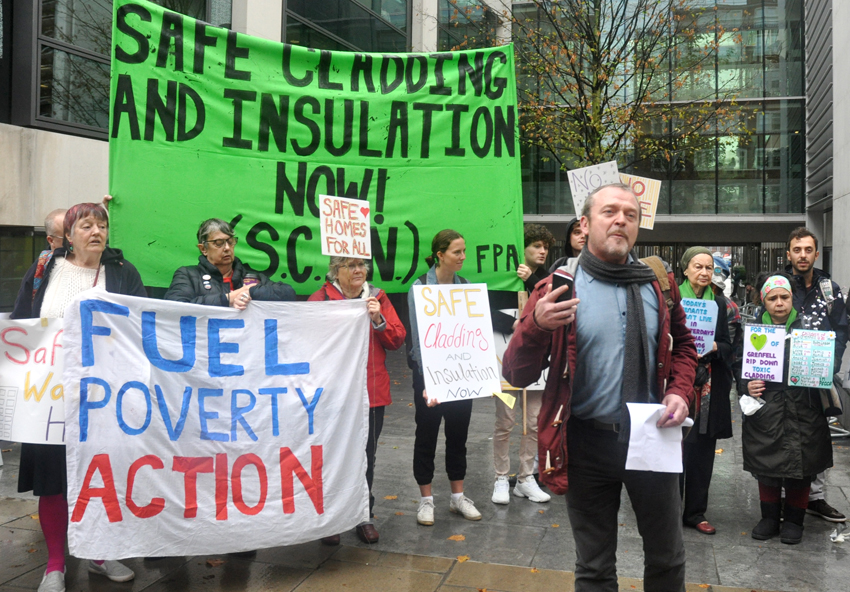 AN URGENT investigation has found that there are at least 20 housing blocks using the same wooden cladding and wooden structure as the block in the Barking blaze – where two weeks ago fire...
DR BAWA-GARBA's victory, in reversing the General Medical Council's decision to strike her off the medical register over the death of a patient was...
THE WARRINGTON and Halton Hospitals NHS Foundation Trust has been forced by an enormous outburst of mass anger to cancel a scheme allowing patients...
NHS and local council cuts are hitting lifeline care for seriously ill children, a survey of 27 children's hospices in England carried out by...
TO DATE the UK is the only major diplomatic power to support the American accusations against Iran. As the British opposition Labour Party, in addition...
THE TITLE of the new GP contract is 'Investment and evolution: A five-year framework for GP contract reform to implement the NHS Long Term...
YET AGAIN, wars, violence and persecution have driven record numbers of people from their homes worldwide, according to the latest annual study released yesterday...