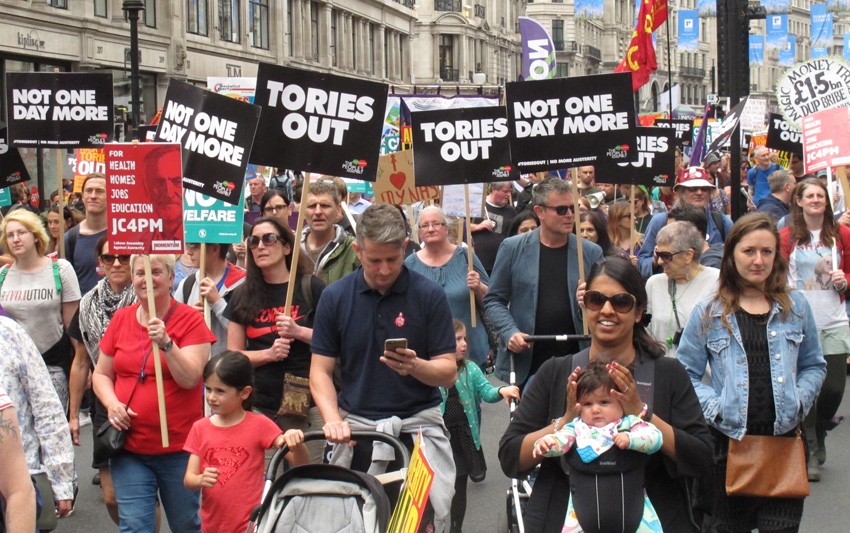 TORY PM Theresa May's 'time has run out,' Labour leader Jeremy Corbyn told Parliament yesterday. He added: 'She no longer has the authority to offer a compromise and cannot deliver. That is why it is...
THE TORIES 'must bring British Steel into public ownership', Unite said after the devastating announcement that the industry fell into liquidation yesterday morning. Unite assistant...
A HIGH–RANKING member of the Islamic resistance movement, Hamas, said yesterday that the Palestinian nation vigorously rejects US President Donald Trump's controversial proposal for...
Russia says Syrian government forces have suspended their operations against foreign-backed Takfiri militants in the northwestern province of Idlib as part of a 'unilateral'...
'Nothing Left in the Cupboards: Austerity, Welfare Cuts, and the Right to Food in the UK,' is the title of a devastating 115-page Human...
VULNERABLE children are being let down says Anne Longfield, the Children's Commissioner for England, criticising the use of restraint and seclusion. On Monday she published...
IRAN'S Foreign Minister Mohammad Javad Zarif has warned US President Donald Trump to avoid threatening the Iranians, advising him to 'try respect' as the...