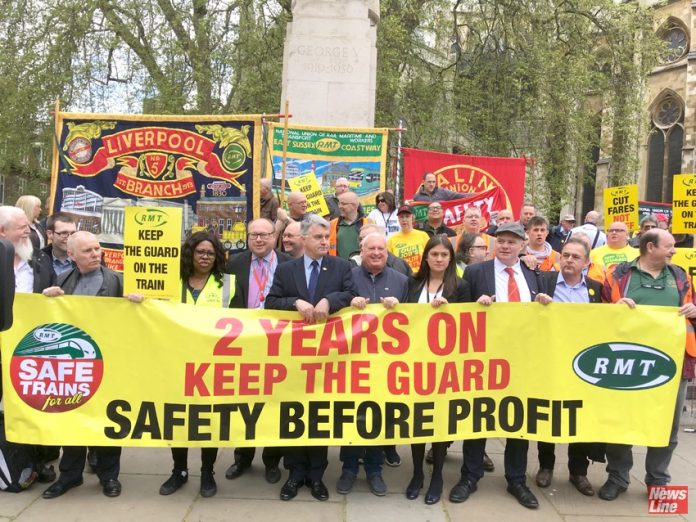 A DERAILMENT in Lewisham south London is a case in point about why guards must be kept on the trains, transport union RMT said yesterday following the release of a safety report into a potentially lethal incident where passengers 'self-evacuated' onto icy and electrically live tracks.
RMT said that a Rail Accident Investigation Branch (RAIB) report into the incident at Lewisham on the 2nd March 2018, 'Once again exposes the dangers of Driver Only Operation (DOO) and the fragmentation of operations under the private franchise system.'
The union has pointed out that the circumstances on that day would likely have had a very different outcome had there been a safety trained second person on the train.
The RAIB report also looks at previous similar events (Dock Junction, May 2011 and Peckham Rye, November 17). Both were on trains that were also DOO – reinforcing the union's campaign for a guard on our trains.
RMT General Secretary Mick Cash said: 'This a shocking report and it is only pure luck that no one was killed or seriously injured at Lewisham last March. Safety on our railways must never be left to chance.
'If there had been a second safety critical worker on the train they could have been the means of providing effective communication between the control and the train and best placed to pass this information on to the passengers.
'RMT will continue to fight for a guard on our trains, proper staffing levels and an end to fragmentation under a single publicly owned rail body.'
Meanwhile, RMT confirmed yesterday that it is beginning preparations for an industrial action ballot of Interserve staff working on Network Rail station contracts.