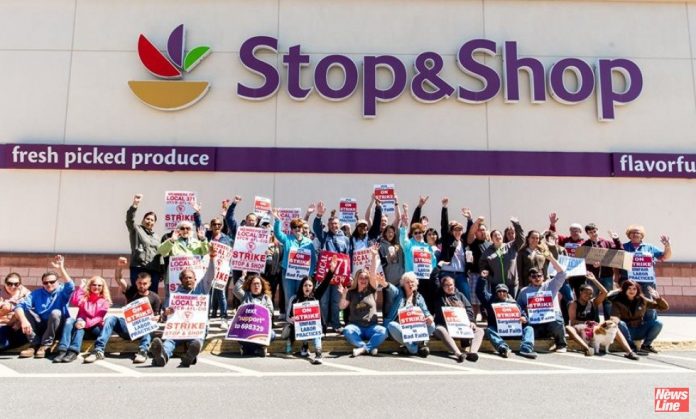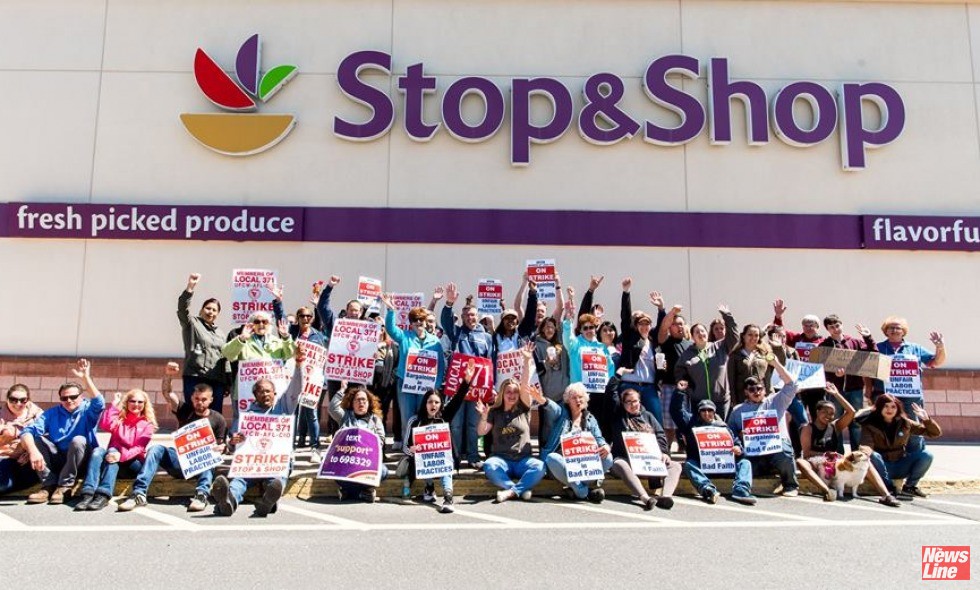 The largest private sector strike in the USA in years ended in victory last week, with more than 30,000 Stop & Shop supermarket workers achieving an improved contract at the end of their 10-day strike, while the company lost millions of dollars.
More than 30,000 Stop & Shop supermarket employees in the Northeast returned to work on Monday after striking a deal, bringing an end to the largest private sector strike in years.
On Sunday evening, representatives from the United Food & Commercial Workers Union International said they had agreed on a tentative three-year contract with the company.
The deal would keep employee health care and retirement benefits intact, provide wage increases instead of bonuses, and keep time-and-a-half pay for current employees who work on Sunday.
'Today is a powerful victory for the 31,000 hardworking men and women of Stop & Shop who courageously stood up to fight for what all New Englanders want – good jobs, affordable health care, a better wage, and to be treated right by the company they made a success,' the union said in a statement released on Sunday.
Stop & Shop posted an update on its website, saying the company is glad to see employees return to work, and that its top priority is to restock empty supermarkets.
The new contract, which still requires approval from union members, ends a 10-day strike at hundreds of Stop & Shop stores in Connecticut, Massachusetts, and Rhode Island.
Some stores had to close during the stoppage, while others were left with empty shelves and few customers.
Cashiers and deli workers walked off the job on April 11 at 240 stores, protesting against the company's effort to slash their pay by hiking health insurance premiums and lowering pension benefits for new employees.
The strike had overwhelming local support, with many customers refusing to cross picket lines and bringing meals to workers protesting outside the stores.
In four days, more than 1,000 people donated to a hardship fund for striking workers, who weren't getting paid during the stoppage.
As of last Monday, they had raised $54,000. The strike even captured attention from 2020 presidential contenders like Sen. Elizabeth Warren, Mayor Pete Buttigieg, and former Vice President Joe Biden.
'The emotional ride through these last 11 days has been tremendous,' said one employee early on Monday in a video recorded outside a Stop & Shop in Wallingford, Connecticut, which the union shared on Facebook.
'The only thing that kept us going was the customers stopping, waving, honking, beeping, bringing us food … thank you.'
The response echoes the support for public school teachers who launched major strikes across the country in 2018 to protest against low pay.
It also suggests the labour unrest, which swept across the US last year, is nowhere close to dying down.
Stop & Shop workers in New England had been negotiating new job contracts with the company since January, according to their labour unions.
Workers want their paychecks to get larger, not smaller, they say, especially now that Stop & Shop's profits are growing faster than before.
The company offered across-the-board pay raises or bonuses, but union reps say the jump in health care premiums and deductibles for employees would end up costing them more than they would get from any pay bump.
Stop & Shop is the only major supermarket chain in the northeastern US with a largely unionised workforce.
It's owned by the Belgian-based company Ahold Delhaize, which also runs the Giant and Food Lion supermarket brands.
In a show of support for striking employees, many customers refused to cross the picket lines.
Within 24 hours, the stoppage became the largest private sector strike in at least three years, showing that last year's spike in work stoppages across the country was not an isolated phenomenon.
A record number of US workers went on strike or stopped working in 2018 because of labour disputes with employers, according to data released in February by the US Bureau of Labor Statistics.
A total of 485,000 employees were involved in major work stoppages last year – the highest number since 1986, when flight attendants, garbage collectors, and steelworkers walked off the job, demanding higher pay raises and lower health insurance premiums.
The increasing number of workers involved in labour strikes suggests that average Americans are not experiencing the 'economic miracle' that President Donald Trump has described.
They may see the economy expanding and profits growing, but this doesn't extend to their paychecks.
Frustrated teachers in West Virginia launched the first major strike of the year in January 2018, when about 35,000 educators and staff walked off the job to protest an inadequate 1 per cent pay raise.
The stoppage ended up shutting down every public school in the state for a week until state lawmakers agreed to give them a 5 per cent rise and to temporarily freeze health insurance premiums.
Teachers in six other states soon followed, and by the end of the year, Marriott workers were picketing in four states.
Nearly all of the 20 major work stoppages in 2018 involved massive labour strikes, which ended up boosting wages for thousands of workers.
The trend isn't going away and the Stop & Shop strike is the latest sign that widespread worker anger isn't subsiding.
The supermarket stoppage is comparable to the strike that shut down all of West Virginia's schools last year (25,000 teachers participated in that strike, compared to 31,000 grocery store workers now).
Earlier this year, in January, Los Angeles public school teachers ended a strike that shut down the nation's second-largest school district for more than a week.
As part of their deal with city officials, teachers agreed to a 6 per cent pay rise and slightly fewer students in each classroom, according to Alex Caputo-Pearl, president of United Teachers Los Angeles, a labour union that represents about 34,000 public school teachers, nurses, librarians, and support staff in the city.
And more than 2,000 teachers in Denver went on strike in February for the first time in 25 years.
Educators want the school district to overhaul the compensation system, which relies heavily on bonuses that fluctuate wildly from year to year.
The Stop & Shop strike hit the supermarket chain's bottom line, with analysts believing the company was losing about $2 million a day during the stoppage.