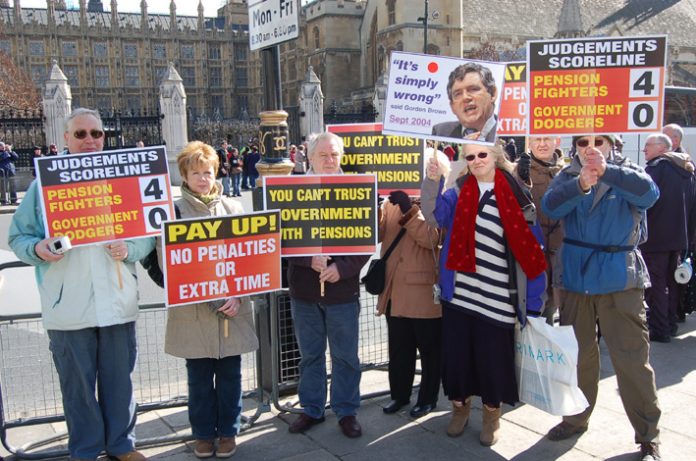 A tense Chancellor Brown yesterday announced a £36bn increase in the sale of public assets (including Student Loans) and a two per cent Corporation Tax cut while raising income tax for the poorest workers.
In his Budget speech, Brown left out mention of the rapidly deepening world capitalist crisis, the NHS crisis and the £1.3 trillion domestic personal debt.
At the end of his speech he announced with a flourish: 'I will from next April cut the basic rate of income tax from 22p down to 20p.'
Even in parliament it was pointed out that the poorest families will be paying more, as earlier in his speech he had announced he is 'removing the 10p band on non savings income'.
Brown said he will delay this year's 2p fuel duty hike to October but immediately increase duty on beer and cider by 1p a pint, wine by 5p and a packet of 20 cigarettes by 11p.
He announced road tax on 'gas guzzlers' will go up to £300 this year and £400 next year.
In his opening remarks, Brown claimed the UK economy 'is today growing faster than all the other G7 economies'.
He admitted: 'Every country has faced a trebling of oil and commodity prices.'
While claiming low inflation, he reminded workers they can expect more wage cuts, falsely implying wage rises are to blame for inflation.
He insisted that 'by holding firm to our commitment to maintain discipline in public sector pay' the government intends to 'secure our 2 per cent inflation target'.
After painting a glowing picture of 'sustained growth' he predicted economic growth in 2008 will be 'between 21/2 and 3 per cent, with the same rate of growth also in 2009'.
He later had to admit to 'sharply lower levels of production and yet higher costs in the North Sea, which have this year reduced tax revenues from £13 billion to £8 billion and for each year into the future cut them by an average of £4 billion a year.'
Claiming that all is going well, he went on to announce 'the sale of Spectrum, a £6 billion sale of the student loan book, and further financial and corporate sales at home and overseas, asset sales will rise from £18 billion to £36 billion.'
Referring to civil service cuts, he added: 'I have agreed with departments, savings in administrative costs worth, by 2010-11, £1 billion a year'.
He said 'below-inflation spending review settlements for departments at the centre of government – DWP, HMRC, Cabinet Office and the Treasury along with DCA and the Attorney General's departments will save £2 billion.'
With 'efficiency savings of 3 per cent each year' Brown expects to save £26 billion a year by 2010-11.
Moving to security and defence, Brown announced 'for the coming year intelligence and counter terrorism will receive an additional £86 million pounds.
'Our Budget for security and intelligence, which was just £1 billion in 2001, will now be for 2007-08, £2.25 billion.'
For the armed forces 'in Afghanistan, Iraq and in other demanding international commitments' Brown allocated an additional £400 million.
He stressed 'it is also right today to proceed today with major reforms and modernisation that will prepare and equip Britain for all the long term challenges we face'.
He said 'Britain must champion open markets flexibility and free trade', adding he will be 'extending risk-based assessments, including into employment tribunals'.
Liberal Democrat Menzies Campbell leader described the Budget as 'asking the poor to subsidise the rich'.
Tory leader Cameron focused his remarks on calls for a general election.