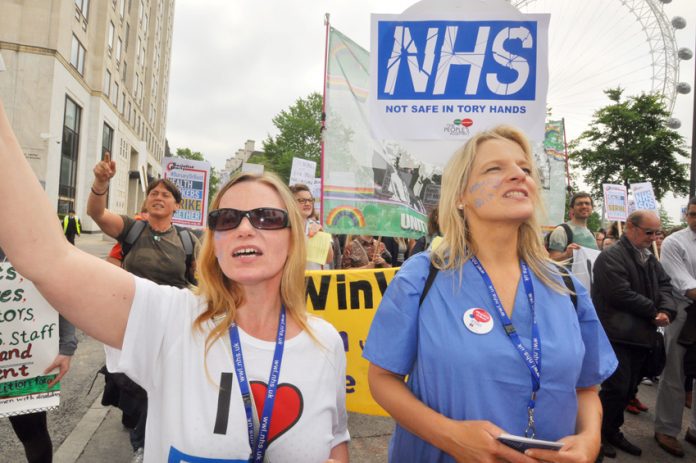 THE TORY government gave the 'wrong impression' about how much extra they are spending on the NHS, the Health Select Committee said.
The committee disputed the Tory figures, it insisted they put in £3.9 billion less than they said they had put in, with the most disastrous consequences. As a result of the severe lack of funding there is a major NHS staffing crisis, the committee said.
The government made a fanfare announcement last year when it unveiled its spending plans. Recently sacked ex-Chancellor George Osborne unveiled in his Autumn statement a pledge of an extra £8.4bn on top of inflation to be given to the NHS this parliament.
But the Health Select Committee said the true figure was about £4.5bn. The committee said a different definition of 'spending' was used to give the impression of more funding.
The HSC said that instead of focusing on the whole health budget ministers only highlighted the amount going to the frontline via NHS England. In 2015-16 that was about £101bn, but that ignored £15bn of money set aside for other aspects such as training and public health.
This is being cut once inflation is taken into account and means the total health budget rises from £116bn in 2015-16 to just over £120bn by the end of the parliament, an increase of 4.5bn – far off the £8.5bn that the government led the public to believe was being put into the NHS.