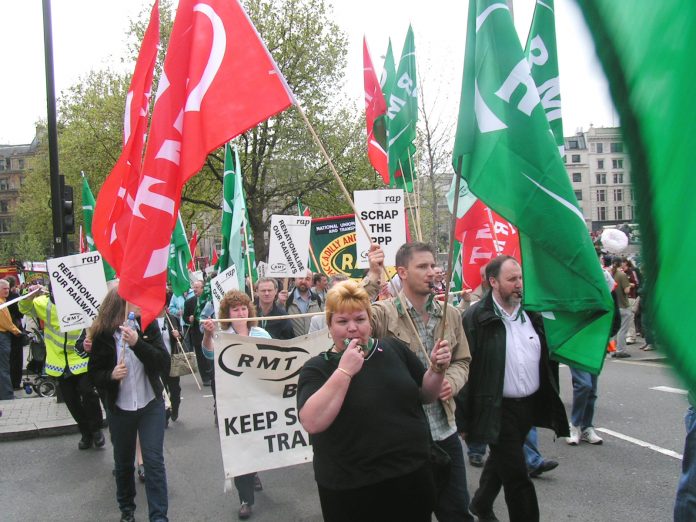 Health Secretary Patricia Hewitt is planning to shut down 'failing' NHS hospitals this winter in the face of a predicted £700m NHS deficit in England.
A Department of Health spokesman said that NHS trusts will have to 'experience pain locally'.
Hewitt warned earlier this year that trusts with deficits will no longer be bailed out by the government and this will mean closures or hospitals being taken over by the private sector.
Hewitt told MPs in the House of Commons on Tuesday: 'We are taking the steps needed to reduce the deficit this year and to ensure that, at the end of the next financial year, the NHS will again be in balance.'
Dave Wiltshire, national secretary of the All Trades Unions Alliance, said yesterday: 'The only pain that will be felt will be by patients.
'The fact that the trade union leaders in the NHS are keeping quiet is absolutely treacherous.
'If any hospital is threatened with closure, there must be a campaign uniting trade unions and the whole community to physically prevent it.
'Above all, this government, that places money above people's lives, should be thrown out and a workers government brought in.'
The Royal College of Nursing (RCN) said any more cuts and closures will be 'devastating to patient care'.
Janet Davies, director of service delivery for the RCN said that nurses have been reporting cuts across the country.
Davies said: 'We are aware of considerable ward and small hospital closures, and vacancy freezes in every English region.
'Any further cuts would be devastating to patient care.'
Dr Jonathan Fielden, deputy chairman of the British Medical Association's consultants' committee, told News Line yesterday: 'Hospitals are already cutting back follow-up outpatient appointments, limiting operating lists and freezing recruitment.
'Trusts can't cut more without impinging on services.
'This is unsustainable going into a winter when we are expecting a cold snap that will increase demand for the medical and trauma beds.'
Mike Summers, chair for the Patients Association told News Line: 'Any cuts at winter time are going to take their toll on patients, particularly the elderly.
'The elderly are more likely to have accidents in the winter and any cuts reflect on the level of care, so it is a worry.'
On September 19, Sir Nigel Crisp, Chief Executive of the NHS, wrote to all individual trusts in deficit instructing them to take urgent action to reduce their deficits and make an immediate and sustainable improvement in financial performance.'
Crisp wrote: 'There is a lot more that some parts of the NHS can do to improve productivity by embracing new ways of working and eliminating inefficiencies: for example, better management of staffing costs, smarter procurement and sharing of back-office functions.'
When Crisp wrote in September, the deficit for the last financial year was £250m, but 28 Strategic Health Authorities have submitted forecasts for the next six months which add up to a total £700 million deficit.
Meanwhile, Trafford General Hospital, which was opened by Aneurin Bevan on the day the NHS was born in 1948, is planning to demolish 'non essential' office buildings and replace them with a car park.
Its managing Trafford Healthcare NHS Trust has a projected £9m budget shortfall and plans to charge visitors and staff for parking.
Altrincham General Hospital could also be closed as part of the cuts.
Bevan had visited the hospital on 5th July, 1948, to symbolically receive its keys. He described the birth of the NHS as a 'milestone in history – the most civilised step any country had ever taken'.