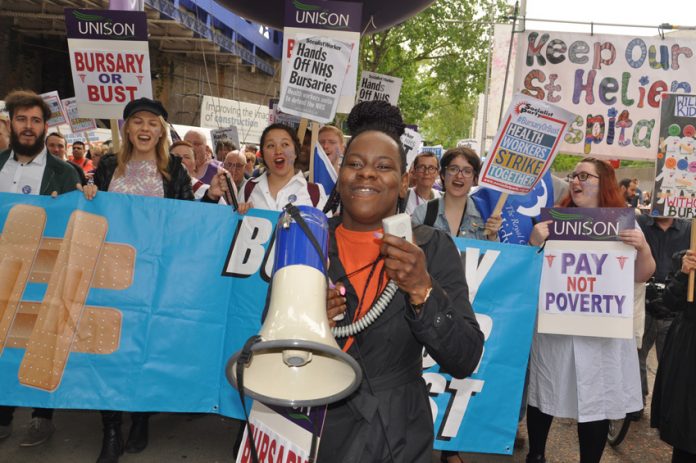 NHS England has launched what they called 'their biggest recruitment drive in history' in an attempt to fill the 35,000 shortfall in nurses. However, until the student nurses and midwives bursary is restored, students are being driven away from the profession because of the prospect of becoming over £50,000 in debt.
When the Tories removed the student midwives and nurses bursary, the numbers of students applying plummeted by 20% last year alone. Stephanie Aiken, deputy director of nursing at the Royal College of Nursing, said: 'We know that people are leaving because they can't do the job well, that they are constrained by the lack of staff in order to share the workload.
'So one of the things we really need to think about is how we attract the right staff so that we have the numbers coming in, but then really how do we look after our staff well.' The new recruitment campaign hopes to 'secure staffing levels for the future by attracting 22,000 applicants', however, unless the student bursary is restored, they have no chance.
RCN London Regional Director Bernell Bussue said: 'The government should immediately restore the bursary. 'In London we already have a severe shortage of registered nursing staff. 'We need to be increasing the numbers coming through the system, but two thirds of RCN members said they would not have studied nursing in the first place if they'd had to take out a full student loan and pay fees.'