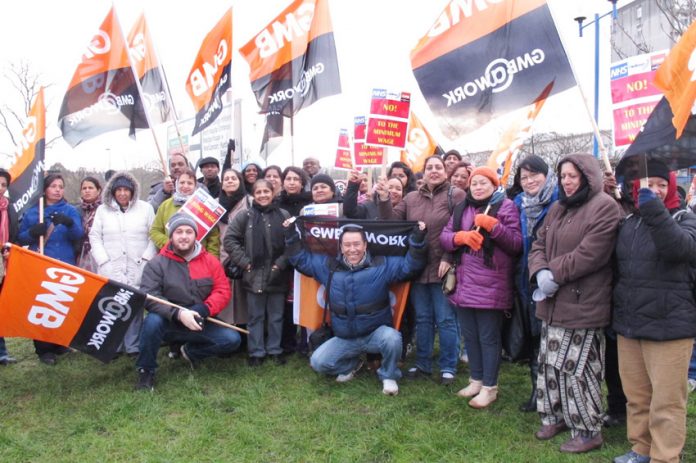 NURSES, doctors and other health workers were 'slapped in the face' by the coalition government yesterday, as it emerged that NHS workers are to be handed yet another zero pay rise next year.
Danny Alexander, Chief Secretary to the Treasury, has written to the Public Sector Pay Review Bodies saying the government is to take the 'same approach' for next year as it did earlier this year, when it ruled out a one per cent pay rise for NHS workers in 2014-15.
In his letter, Alexander attacked NHS unions, claiming: 'The NHS trade unions are not prepared to negotiate an affordable alternative, although we are still open to new proposals. Therefore it is our intention to take the same approach in 2015-16.'
The unions responded angrily.
BMA GPC (British Medical Association General Practitioners Committee) deputy chairman Dr Richard Vautrey accused the Treasury of pouring 'fuel on the fire' of the growing GP crisis.
He also warned that the claim in Alexander's letter that 'there are unlikely to be significant recruitment and retention issues for the majority of public sector workforces over the next year' clearly did not apply to general practice.
'It would appear that the Treasury has its head in the sand,' said Dr Vautrey.
'The letter suggests there are no recruitment problems – you only need to visit any practice in the land to find these problems. There is a crisis facing general practice. The Treasury's actions just add fuel to the fire.'
Barrie Brown, National Officer for Health for Unite, which has 100,000 members in the NHS, said: 'It is highly ironic that a senior Liberal Democrat has sounded the death knell for the PRB set up by Margaret Thatcher with the express intention to take NHS pay out of politics.
'Multi-millionaire health secretary Jeremy Hunt rode roughshod over the PRB's recommendation this year – something that Thatcher never did – and this political interference seems set to continue, if the Tories and their Liberal Democrat poodles remain in power.'
Unite members in England, Wales and Northern Ireland will be balloted from 26 August asking them whether they wish to take strike action over this year's 'insulting' pay offer.
This meant that 600,000 NHS staff did not receive the one per cent cost of living rise in April. The ballot closes on 26 September.
Unite is joining other health unions in making a stand on pay. It is estimated the 1.3 million workers in the NHS have seen their pay fall by up to 15 per cent in real terms since the coalition came to power in May 2010.
Unite official Brown said: 'It is clear from Danny Alexander's statement that NHS staff pay is set to become a political football, where dedicated health professionals are seeing their incomes supressed, while the rich and powerful prosper under the coalition's polices.'
Unison described Alexander's move as a 'slap in the face to NHS staff'.
Christina McAnea, Unison head of health, said: 'Staff are the NHS's most valuable asset. And despite this, the government is going ahead and denying the vast majority a pay rise – not just for this year, but for next year too.
'The Pay Review Body has kept the industrial peace for many years and by ignoring it this year and casting it aside for next, the government is being deliberately provocative. This letter will only add to our members' determination to vote "yes" for industrial action.'
Unison will be balloting health members in England for industrial action between 28th August and 18th September 2014 and is working closely with the other health unions to plan and coordinate action.
It is obvious that what is required is indefinite strike action by the NHS trade unions, with supporting strike action by the entire trade union movement. The only way to get a proper pay rise is to bring down this government.