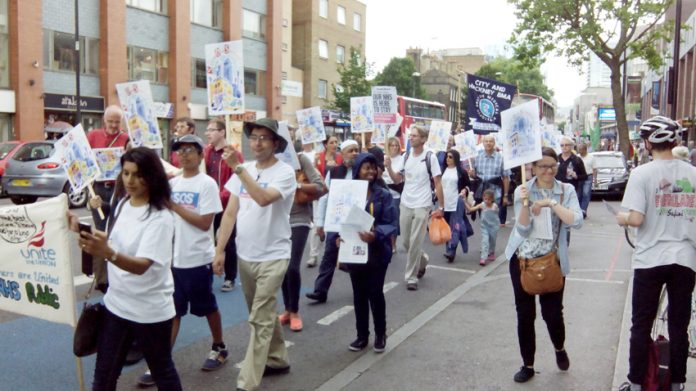 NHS England's announcement of short-term help for a limited number of under-threat GP practices in London needs to be followed by a national, long-term plan to help all GP services affected in England, warn GP leaders.
The plan is aimed at helping certain GP practices in London which have been badly affected by the government's decision to phase out the Minimum Practice Income Guarantee (MPIG) from April this year.
This crucial financial lifeline was designed to support GP practices in challenging circumstances with the necessary resources to deliver vital GP services to their local communities.
This can be for practices which because of their population would have particularly high demand for their services, such as those in deprived communities or rural practices providing care over large geographical areas.
More than a dozen practices in Tower Hamlets held a protest at Downing Street last week about the changes following fears about their long-term survival.
The government has conceded that 98 GP practices across England could face drastic reductions in their resources which could threaten their long-term viability.
The short term package will see the removal of MPIG delayed by two years for those practices in London judged to be the worst affected. However, it does not cover all the practices affected.
Dr Chaand Nagpaul, Chair of the BMA's GP committee, said: 'The BMA has been warning for years that the government's decision to phase out the Minimum Practice Income Guarantee (MPIG) would leave a number of GP practices in challenging circumstances unable to deliver adequate patient care.
'The BMA has been contacted by a number of worried practices across the country, including those in rural, deprived, university and commuter-belt areas which are concerned about their long-term future.
'These GP services deliver vital care to a large number of vulnerable patients and need support to be able to provide the local community with the care it requires.
'NHS England's announcement today comes after serious and sustained pressure the BMA has been exerting on the government to wake up to this problem.
'But it is not in any way enough. This support is limited to only few practices in London and for a few years. NHS England is still failing to honour its commitment to provide support to all practices facing significant MPIG cuts who will be left with inadequate resources to cope with patient demand.
'While some practices will therefore today breathe a sigh of relief for the next couple of years, this plan does not provide a long-term solution and leaves many still with no sign of help.
'Thousands of patients are today still facing the same situation as yesterday, with their local GP practice increasingly struggling to continue to provide care.
'We need a sustained, long term and national approach that maintains these vital GP services.'