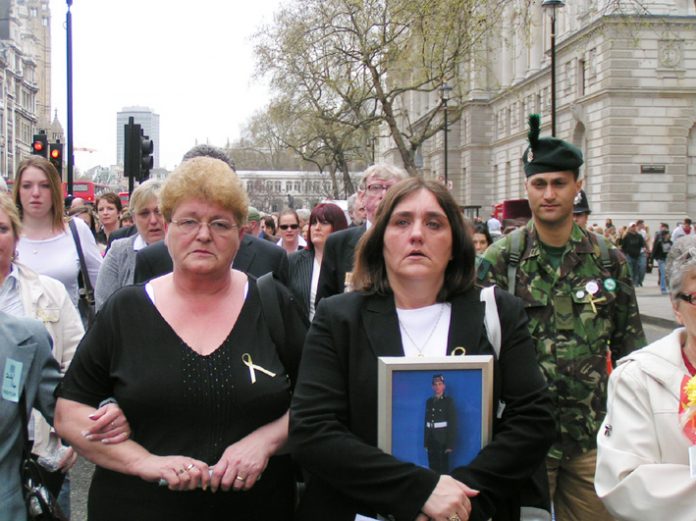 THE Hounslow local government Unison branch banner will be with the Gate Gourmet locked-out workers banner on the TUC May Day march through London on Monday.
The locked-out airport catering workers are campaigning every day for trade unionists and youth to join them on the march.
Yesterday the campaign team was in Hounslow at Pacific Centre where Unison assistant branch secretary Gavin Mott said: 'We will be marching with the Gate Gourmet workers on May Day with our banner and our branch will continue to support this struggle.'
He added: 'The situation is still unclear with next year's budget but we expect to be facing redundancies which we will have to fight.'
Local youth Jamir Hussain joined the Gate Gourmet march through Hounslow last month, he said: 'I held the banner on the march through Hounslow, it was great and I will come on the May Day march.
'These workers must get their jobs back, how else can they survive, but I'm not just supporting them because of that, it's also because if they don't win it's all of us who will suffer.'
Unison member Iggy Da Silva said: 'I'm a working class person and of course I support these locked-out workers.
'The union should stand up and fight for its members, I'm an immigrant worker who came to this country forty years ago.
'Now they are bringing in cheap labour from eastern Europe. They must all join the union and only be employed on trade union rates of pay. We have to make sure the Gate Gourmet workers win, the union must stop betraying them.'
Hounslow Unison branch chairman Richard Lugg said: 'It is the official policy of our branch to support these locked-out sisters and brothers and we will be there on Monday.
'This May Day is most important in view of the onslaught on jobs and services. We intend to make the trade union leaders very aware of our feelings about their refusal to defend their members.'
At Hounslow College A-level student Christopher Arbid said he would come on the march and added: 'It's wrong to get sacked for no reason, the company should be made to pay the wages that these people have lost and the employment tribunal must find in their favour.'