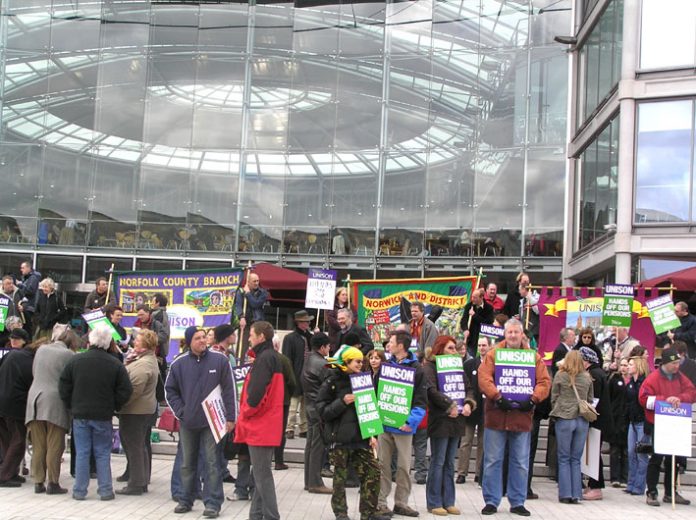 More than 1.5 million local government workers are to ask for a five per cent pay rise in the new year.
Three trade unions, the GMB, Transport and General Workers Union (TGWU) and UNISON, begin talks with the Local Government Association (LGA) in January, when the final claim will be submitted.
GMB national officer Brian Strutton said efficiency gains had been made over the years and it was pay-back time.
The unions are to ask for a five per cent rise or £1,000 a year, whichever is the greater, setting them on a collision course with Chancellor Gordon Brown who has already indicated that he wants a two per cent cap on public sector pay rises.
The unions have rejected the below-inflation two per cent cap as a pay cut.
They are also calling for a shorter working week and an increase in the minimum hourly rate.
Anger has been mounting among council workers over cuts and low pay.
Hundreds of thousands of council workers went on strike earlier this year in defence of their pensions.
Barking and Dagenham GMB and TGWU local government members have already voted 100 per cent and 99 per cent respectively, in a consultative ballot for strike action against the council's proposals to deal with 'Single Status' reorganisation and equal pay claims.
The council's proposals include: An increase in the working week for most full-time staff to 36 hours for no additional pay. This will mean a reduction in pay for hundreds of part-time staff like Teaching Assistants.
No pay enhancements for weekend working and no pay enhancements for unsocial hours working, shifts or night work. Overtime will be at plain time only, i.e. no enhancement.
There will be no pay protection for staff whose wages decrease as a result of the new job evaluation and no back pay for staff whose wages increase as a result of the new job evaluation.
Over 1,000 staff on weekly pay are to be put on monthly pay by 1st October 2007.
There is insufficient compensation for staff who have suffered historic pay sex discrimination.
The GMB and TGWU are now carrying out a formal, official ballot to prepare for full strike action in the New Year.
Meanwhile, UNISON is urging its activists nationally to support the TUC-organised lobby of Parliament on 23 January 2007 to support public services under attack.
• Rail union RMT has accused Central Trains management of locking out conductors after they voted for strike action on Xmas Eve and New Year's Eve over imposed holiday roster changes.
RMT leader Bob Crow said: 'We offered a seven-point peace plan but Central Trains is clearly not interested in reaching a deal and has chosen instead to lock out its entire staff.'