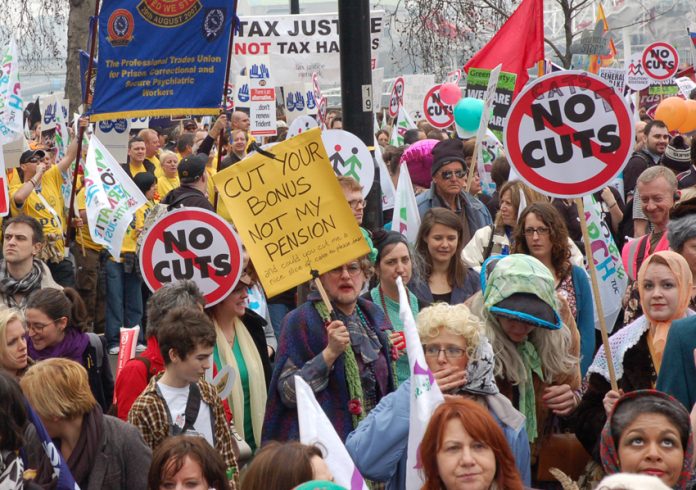 Trade unions yesterday reacted furiously to pension change threats by Treasury Secretary Douglas Alexander.
He said that all public sector workers, bar the army, police and fire service, will see their retirement age, currently 60, linked to the state pension age in the future, which is due to rise to 66 for both men and women by April 2020.
He said that final salary schemes will be replaced by average salary schemes and contributions will increase by 3.2 per cent, phased in between 2012 and 2014.
Alexander warned that worse would come if there is 'premature strike action before discussions are even complete'.
NUT general secretary Christine Blower said Alexander had 'made it crystal clear that there is no intention on the part of government to continue the negotiations on pensions in a serious and open manner.
'Given this position it is hardly surprising that some unions feel they have no other option than to ballot for strike action.
'While strike action is always regrettable, the NUT welcomes the unanimous decision by the (heads union) NAHT executive to ballot for strike action.'
Accusing the government of 'gunboat diplomacy', Unite assistant general secretary Gail Cartmail said Alexander's decision 'to hit the media airwaves to make detailed announcements on the current negotiations is tantamount to bombing the talks'.
Cartmail added: 'As a result, millions of public sector workers, many of them women, such as classroom assistants, health visitors, and nursery nurses are in the firing line and face complete uncertainty about their future pension.'
Karen Jennings, Unison Assistant general secretary, denounced Alexander's 'inflammatory announcements through the media, while we are still in the middle of detailed negotiations with the government.'
She said: 'Many public sector workers do very physically demanding jobs – expecting paramedics to carry patients into an ambulance at 66, 67 or even 68 is a danger to themselves and patients. And the same is true for nurses, midwives, bin men, road cleaners and many more.'
Public and Commercial Services union general secretary Mark Serwotka said: 'We have been heavily criticised by the government for balloting for industrial action while talks are ongoing and yet Danny Alexander now appears to be admitting that ministers are not planning to change their minds.
'This proves we were right when earlier this week we described the talks with the government as a farce.'
The FDA, the union for senior managers and professionals, reacted with fury to Alexander's comments.
Jonathan Baume, FDA general secretary, said: 'This development appears to be another example of the hardliners at the Treasury driving the agenda and seemingly doing their best to provoke strike action.'
TUC General Secretary Brendan Barber said: 'At such a critical time in complex negotiations this is a deeply inflammatory public intervention.'