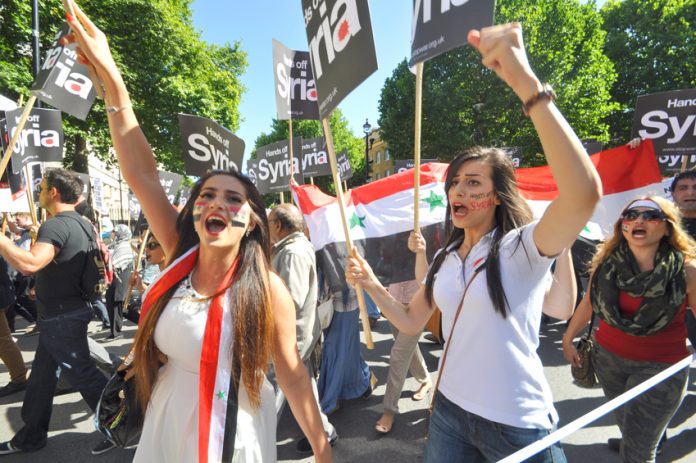 Cameron wants parliament to decide air strikes on Syria
Cameron lost the parliamentary vote to bomb Syria in 2013 and has so far refused to bring it before parliament again unless he is sure of winning the vote. 20-30 Tory MPs have already said that they would vote against bombing Syria, and Cameron has now promised a 'comprehensive strategy' to win MPs' backing.
Bolstered by the terrorist attack in France, he said in parliament yesterday that it is time to 'do the right thing for our country. 'It is in Syria, in Raqqa, that ISILl has its headquarters and it is from Raqqa that some of the main threats against this country are planned and orchestrated.
'Raqqa, if you like, is the head of the snake. Over Syria we are supporting our allies – the US, France, Jordan and the Gulf countries – with intelligence, with surveillance and with refuelling.
'But I believe, as I have said many times before, we should be doing more. We face a direct and growing threat to our country and we need to deal with it not just in Iraq but in Syria too. . . . Terrorist European Muslims are linked to ISIL in Syria and inspired by a poisonous narrative of extremism – we need an approach that covers the full range, military power, counter-intelligence expertise and defeating the poisonous narrative that is the root cause of this evil.
'That means continuing our efforts to degrade and destroy ISIL in Syria and Iraq, and where necessary it means working with our allies to strike against those who pose a direct threat to the safety of British people around the world. In this situation we do not protect the British people by sitting back and wishing that things were different. We have to act to keep our people safe and that is what this government will always do.'
Labour leader Jeremy Corbyn, who is opposed to UK bombing Syria, asked the PM: 'Weapons are being supplied to some of the most repressive regimes in the region. What is being done to ensure that they do not end up in even worse hands including those of ISIL and some of the extremist jihadist groups in Syria?'
Stop the War Coalition said yesterday: 'The "war on terror" has failed: it's time to break the cycle of violence. Remove all western military from the region and stop backing the most reactionary leaders should be first steps to solving the crisis.'