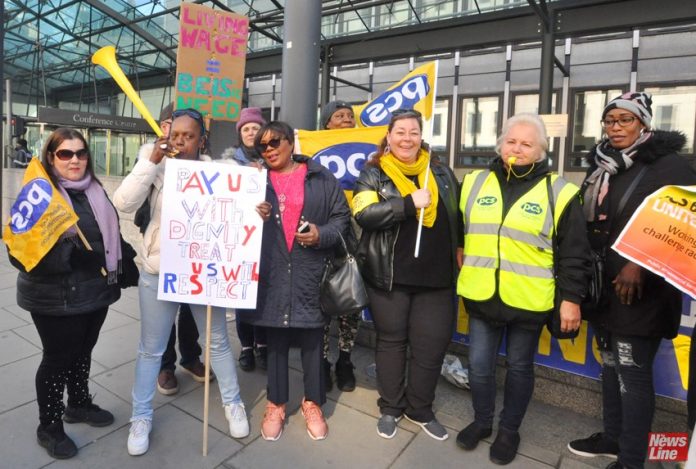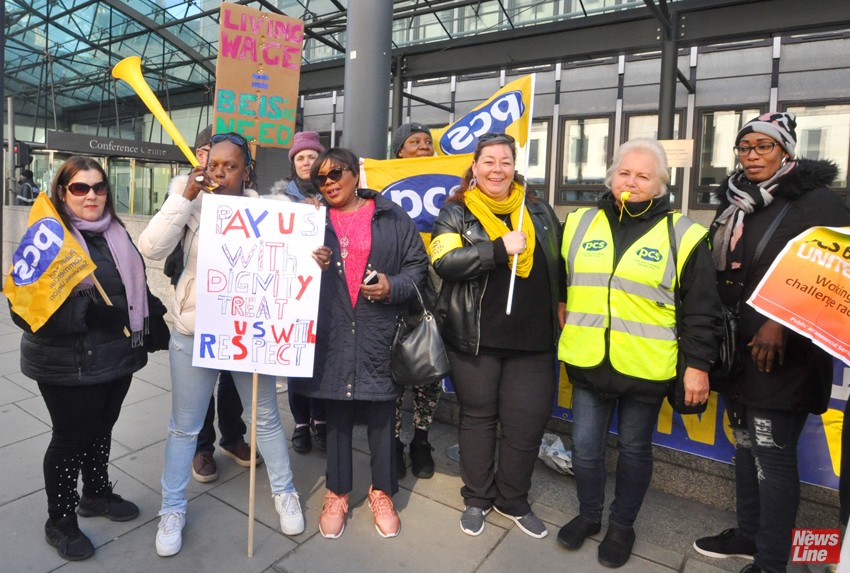 PCS CATERING workers at the Department of Business, Energy and Industrial Strategy (BEIS), working for contractor Aramark were in confident mood on the third day of strike action for the London Living Wage.
PCS branch chair at the BEIS told News Line: 'We had a 100% vote for this strike action and it has been well supported.
'In addition to the strike we have called for a boycott of the canteen and coffee bars.
'The strike is for the London Living Wage of £10.55 and is having an impact.
'The minimum wage was increased in April from £7.83 to £8.21 but the government has stepped in to make the pay to our members here up to £9.01 since the beginning of March because of the strike.
'The picket has been very successful, turning away TUC leader Frances O'Grady who had come for a meeting here on Monday.'
Catering worker Kate Ainscow said: 'We've had a big turnout on the picket line and my customers agreed to boycott the canteen, many coming out to go to local shops to buy coffee.
'Many of us are doing three jobs, serving food, cleaning and the till work and we are on such low pay!'
PCS general secretary Mark Serwotka, who had just come from the Ealing tax office picket line, addressed the pickets and said: 'You shouldn't have to go on strike to get the London Living Wage.
'We in the leadership of your union will support this dispute as long as you are prepared to go on.
'Tomorrow we will be putting out a national appeal for yourselves and the Ealing tax office strikers.
'We will be talking to other unions as to how we can coordinate different struggles.
'I will be meeting the minister responsible for the civil service this afternoon to talk about Brexit and will be raising your dispute with him.'