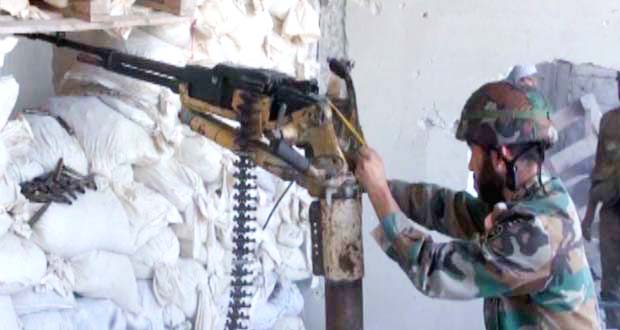 US Secretary of State John Kerry arrived in Turkey last Thursday to seek support for more military action against Islamic State (IS) fighters in Iraq and Syria.
This came after Turkey refused to allow the use of its southern air bases to launch attacks on the jihadist group.
US President Barack Obama unveiled plans last week to expand the campaign against IS militants in the region.
Ten Arab nations have agreed to help the US in its fight against the jihadist group, which the CIA said last Thursday may have up to 31,000 fighters on the ground.
France has also offered its support for military action against the group, as part of the coalition being formed by Washington. French President Francois Hollande visited Baghdad last Friday to boost support for a coalition to combat IS.
'The goal is to co-ordinate aid, support and action for the unity of Iraq and against this terrorist group,' Hollande said at the start of his one-day visit.
IS militants have threatened minorities and carried out mass killings in Iraq and Syria
Hollande said he had assured Iraqi President Fuad Masum of 'France's support and solidarity' with the new Iraqi government, which was announced earlier last week.
The French president was due to visit Irbil, the capital of Iraq's autonomous Kurdish region, to distribute humanitarian aid later on Friday.
US Secretary of State Kerry arrived in Ankara last Friday to try to secure more co-operation from the Turkish government, in meetings with President Recep Tayyip Erdogan and Prime Minister Ahmet Davutoglu.
It came a day after Kerry met representatives from 10 Arab nations in Jeddah, Saudi Arabia, who said in a shared communique that they 'agreed to do their share in the comprehensive fight' against IS.
NATO member Turkey was also at the Jeddah meeting, but did not sign the statement.
A spokesman for the Pentagon said that Washington is preparing a more 'aggressive' air campaign, with some of the aircraft taking off from the airbase at Irbil.
One reason is that Turkey has refused to allow such missions to be flown from nearby bases in southern Turkey. It fears for the lives of 50 Turkish hostages held by the militants, including staff from the consulate in Mosul.
Paris is due to host a major international conference today, Monday, where regional and international powers will seek to coordinate support for Iraq in its battle against IS militants.
Kerry earlier announced an aid package worth nearly $500m for people and countries hit by the Syrian conflict, $250m of which will be allocated for refugees hosted in neighbouring countries.
He was also adamant that the US would not seek the help of Syrian government forces. Kerry said: 'We believe we can take on IS in the current coalition that we have.'
Obama last Wednesday outlined a plan to 'degrade and destroy' IS and to increase military support for allied forces engaged in fighting the group. For the first time, he authorised air strikes against the group in Syria.
The US has already carried out more than 150 air strikes against IS in northern Iraq. It has also sent hundreds of military advisers to assist the Iraqi government and Kurdish forces, but has ruled out sending ground troops.
• Turkish President Recep Tayyip Erdogan has approved a bill giving telecoms authorities more power to monitor online users and block websites, the latest move tightening state control over the internet.
The new measures, contained in a bill that was submitted to parliament by the ruling Justice and Development Party (AKP), come after the introduction of a law in February making it easier for authorities to block access to web pages without a court order.
This was limited to 'attacks on privacy' but the new law, approved late on Thursday, strengthens these powers and allows the telecoms authority TIB to block websites 'to protect national security, public order and to prevent crime' without a court order.
Service providers would then have to block the website or remove the content within four hours. It also allows the TIB to store online communications and traffic data for up to two years, including information on which websites were visited by Internet users and for how long. Until now, only hosting providers were allowed to store the information.
The TIB was able to obtain the data only as part of a criminal investigation or upon a court order. The law came just a week after Turkey hosted a major UN-backed forum on Internet governance, where some participants denounced the Turkish government's 'draconian' curbs.
Reporters Without Borders said last Wednesday that it 'showed that the Turkish authorities are ready to go even further down the road of internet censorship. By increasing the possibility of blocking sites in this way, the authorities are yet again reaffirming their determination to control the internet,' said the organisation.
The main opposition Republican People's Party (CHP) has opposed the law and has vowed to continue the fight in the Constitutional Court to overturn it.
Erdogan, who was elected president last month after being prime minister for over a decade, has made no secret of his disdain for social media, comparing it to a 'murderer's knife' and once famously vowing to 'wipe out' Twitter.
The government temporarily blocked Twitter and YouTube in March after they were used to spread audio recordings implicating Erdogan and his inner circle in a corruption scandal.
The move sparked outrage both at home and abroad and triggered concerns that Erdogan was seeking to increase his powers to silence critics and accelerate a slide towards authoritarianism
l Last week Turkish police fired water cannon and tear gas at protesters in Istanbul, where over 1,000 rallied over the deaths of 10 construction employees.
The workers were killed when their lift crashed down from the 32nd floor.
More than 1,000 people gathered in the upmarket Istanbul district of Mecidiyekoy, where the accident happened, to express their outrage at what they see as Turkey's lax safety measures on construction sites and in the workplace.
'This is not an accident, this is not destiny, this is murder!' the crowd shouted. Many of the demonstrators were allied to the Socialist Democracy Party (SPD).
The exact cause of the accident at the Torunlar Centre is still unclear, although authorities have said an investigation has been launched. Labour and Social Security Minister Faruk Celik said the accident happened when a freight elevator slipped off its rails.
'We will go after (the guilty people) if there is any negligence or shortcoming,' he said.
However, the building owner remained defiant and denied any responsibility or even any technical problems with the lift that went flying off its safety rails. 'Authorities and the prosecutor will decide,' he said at a press conference.
But tensions are running high in Turkey, which has the third highest rate of deadly accidents in the workplace in the world.
Saturday's incident comes just a few months after a mining accident in which 301 miners died in Soma in May, in Turkey's worst ever industrial tragedy.