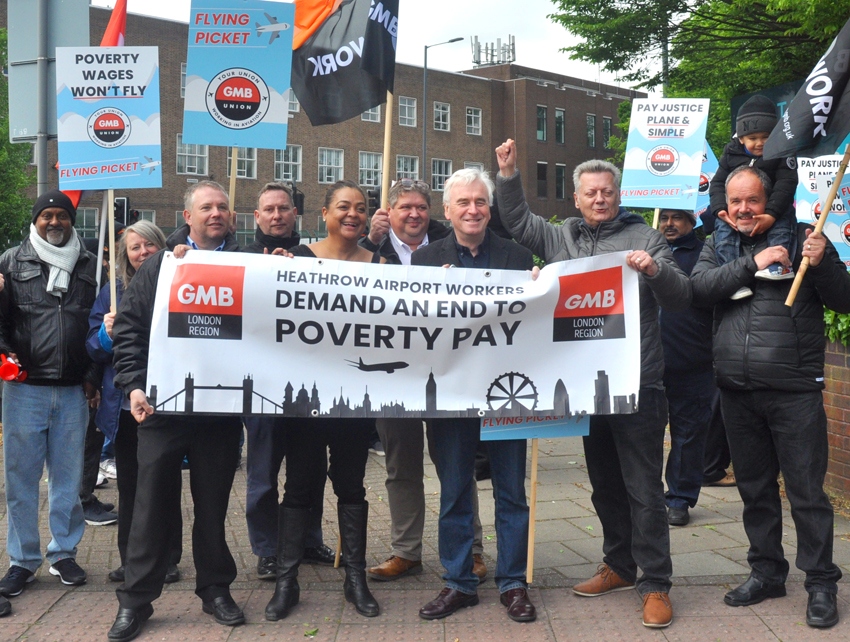 UNITE has secured a significant victory on behalf of low-paid cleaners employed by outsourcing giant Mitie at Heathrow airport.
The mainly migrant workforce whose first language is not English and who are paid below the London living wage, were fearful of dismissal after Mitie withdrew the training and language support for the workforce, before they undertook the General Safety and Awareness Training (GSAT) test which is required to access airside and secure areas at the airport.
Mitie had also announced that if a worker failed the GSAT test four times they would be suspended.
However, following pressure from Unite, Mitie has agreed a new policy: In future a manager will be present to run the training video with a group of employees. During this time, the video can be rewound, paused and group discussion held as required.
Once the training video is complete, the test will commence, with the manager still present to rephrase any questions and answers that need this.
The company has also confirmed that any employee that has been suspended for failing their GSAT, will be able to return to work and be able to take the test another four times, with the agreed training and support available.
Unite regional officer Clare Keogh said: 'This is a huge win for low-paid workers at Heathrow airport.
'The workers have suffered months of uncertainty and worry and have been forced to fight to protect their jobs and secure the proper training and support they need to be able to carry out their roles.'
Hundreds of bus workers began voting for strike action yesterday to defend their union convenor from what they believe is an unjustified campaign of bullying and intimidation by company bosses.
Unite regional officer Janet Wall said: 'Yellow Buses in Bournemouth has created a poisonous working environment because of the unjustified attack on Martin Conder, a well-respected shop steward with 13 years unblemished service.
'With the ballot result due on 21 November, a strike could happen over the Christmas period if workers vote for action. Management can end this dispute in a stroke if the company drops this ill-judged disciplinary. We hope management thinks again and gets back to business as usual for the residents of Bournemouth.'
Martin Conder, 52, was assaulted by a passenger whilst driving the 1a bus on 7 October to Bournemouth. Another passenger came to Martin's aid and the instigator was removed from the bus and left on the street.
There were no complaints from passengers and Conder followed procedure and reported the incident to management at Yellow Buses.
Astonishingly, management then tried to sack Martin. They failed but the senior union representative was given a final written warning. Martin's appeal is due on 15 November.
Conder sought advice from the police. He was told he had done the right thing but management are pressing ahead with this ill-judged disciplinary.'