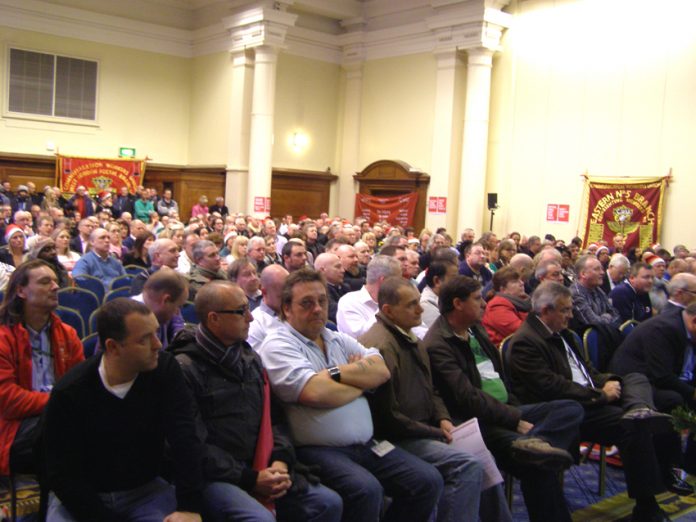 The latest official unemployment figures published yesterday show an unexpected increase of 35,000 in the three months to October.
The number of young people aged 16-24 out of work has reached 943,000.
The Office for National Statistics (ONS) said: 'The unemployment rate for the three months to October 2010 was 7.9 per cent, up 0.1 on the quarter.
'This is the first quarterly increase in the unemployment rate since the three months to April 2010.
'The total number of unemployed people increased by 35,000 over the quarter to reach 2.50 million.'
The ONS added: 'There were 839,000 people unemployed for over twelve months, the highest figure since the three months to February 1997 and up 41,000 on the quarter.'
It said: 'The number of people claiming the Jobseeker's Allowance (the claimant count) fell by 1,200 between October and November 2010 to reach 1.46 million, although the number of people claiming for up to six months increased by 11,600 to reach 954,900.'
The ONS said: 'The number of economically inactive people aged from 16 to 64 increased by 22,000 over the quarter to reach 9.29 million.'
TUC General Secretary Brendan Barber said: 'Unemployment increased by 55,000 in October, the sharpest monthly increase since May 2009. The jobs outlook in the coming years looks increasingly bleak.
'The big fall in full-time employment, partly hidden by rising involuntary part-time work, is particularly alarming as these are the kind of jobs we so desperately need to get our economy growing again.
'Government support for the unemployed may have ended but our jobs crisis certainly hasn't.'
Len McCluskey, Unite joint general secretary-elect said: 'The coalition's economic policy of severe cuts will only make things even worse in the New Year.'
Paul Kenny GMB General Secretary said: 'Today's rise shows how much of an uphill struggle it is for the jobless to find work as there are three registered claimants chasing each job vacancy and the prospects are worse when all those looking for work but not on the register are added in.
'There are troubled times ahead and a lot of families face a miserable Christmas and bleak prospects for 2011.'
Unison general secretary Dave Prentis said: 'The government's policies are clearly not working. The private sector is not coming to the rescue.
'And worse is still to come, when the hundreds of thousands of job losses in the public sector, particularly in local government, start hitting home.'