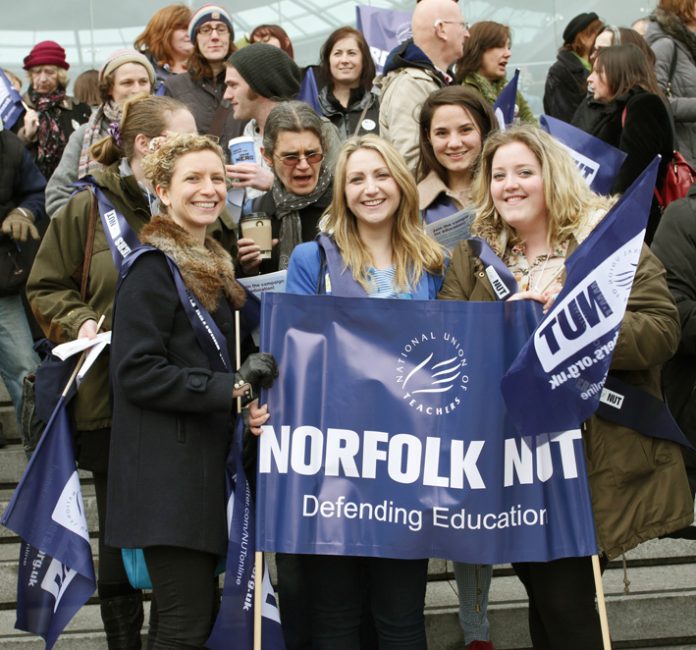 COUNCIL-run schools in the poorest areas of the country are being starved of funds by the Tory-led coalition, which is pumping money into privately funded Free Schools and Academies.
The Association of School and College Leaders (ASCL) said: 'Schools in the most poorly funded areas of England will each receive about £1.9 million less than those in the best-funded areas over the next 12 months – the equivalent of the cost of 40 teachers per school'.
No new council-run schools have been built since the Academies Act of 2010 which meant that any new school built would have to be a privately run Academy and now Free School.
These tend to be built in more middle class areas and drain funds from the education budget which would otherwise be funding council run schools. The union is calling for a 'national fair funding formula'.
ASCL deputy general secretary Malcolm Trobe said: 'School funding is a postcode lottery. In many areas, schools receive inadequate funding because of a historic grant system that does not work. Instead of reforming the system, successive governments have tinkered with it and failed to fully resolve the problem.
'It means that many schools must struggle with resources which are simply not sufficient for the job they are expected to do. It is not fair on them, and it is not fair on students and their families. It is no way to run an education system that everybody wants to be the best in the world.'
Analysis by ASCL shows that schools in the 10 best-funded areas will on average receive grants of £6,297 per pupil in 2015-16, compared to an average of £4,208 per pupil in the 10 most poorly funded areas.
For a typical secondary school of 920 students, this equates to a budget of £5.8 million in the best-funded areas and £3.9 million in the most poorly funded, a difference of £1.9 million. This is enough to pay the total salaries of 40 full-time teachers.
Suzanne Richards, headteacher of The Holt School in Wokingham, said: 'We have real concerns regarding funding. Since 2011-12, our budget has fallen by £200,000 and we expect a cut this year of £150,000, with more to follow, yet nationally we are told education funding is not being cut.
'Other local secondary schools are similarly affected and we are all working with our local authority to establish an independent review of why this is happening. We are having to review all costs, contracts and staffing in all areas.
'There have sadly been some staff redundancies already and only essential staff are being replaced if anyone leaves voluntarily. Our primary modern foreign language outreach to primary schools has had to cease – which in turn has increased pressure on primary schools.
'We have reduced the number of sixth form and to a lesser extent GCSE-level courses, and we have increased class sizes in years 7 to 9.
'We have cancelled work experience placements this year. Repairs and maintenance and IT replacement has been put on hold.
'We are now much "leaner and fitter", but we have had to reduce both curricular and enrichment opportunities available to our students and worryingly all the indications are that we will have to make further cuts.'