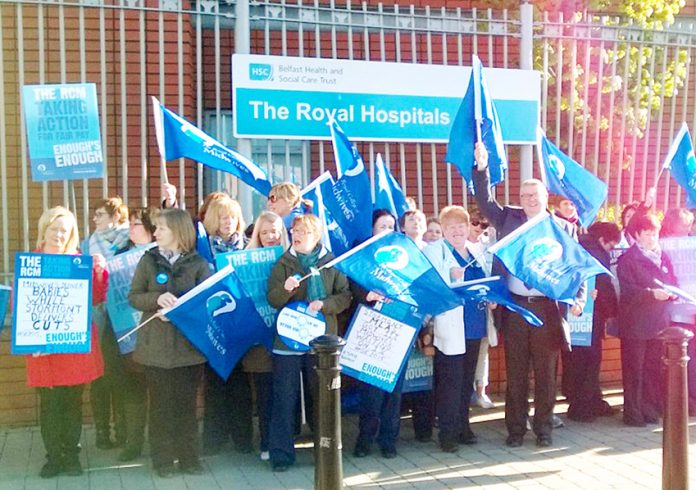 'WE need an effective and sustainable solution, not a sticking plaster,' said Jon Skewes, of the Royal College of Midwives, yesterday.
Responding to Monitor, the Tory NHS regulator's announcement about controlling agency staffing, Skewes stated: 'The NHS spent £3.3billion on agency staffing in the last year, a rise in cost of more than ten times in the last two years.'
He insisted: 'There is a shortage of 2,600 midwives in England, so the solution to reducing agency staffing is to recruit more midwives. In the meantime, the existing workforce is the key to reducing agency staffing.
'NHS trusts should authorise paying overtime to existing staff to work extra hours rather than spending more money to get staff from an agency. The government needs to wake up to the fact that wasting vast amounts of money paying fees to agencies is a false economy. They should be using that money to invest in their existing staff.
'This announcement comes on the back of five years of pay restraint, with a further four years to come, and a statement from the Treasury last week that "there should not be an expectation that every worker will receive a 1% pay award next year".
'The government need to understand that one of the reasons for the spiralling cost of agency spending is because of their ongoing pay policy. The cost of paying huge fees to agencies dwarfs the cost of paying a fair pay rise to hard working midwives and maternity support workers and other NHS staff. The solution to this problem is valuing NHS staff.'