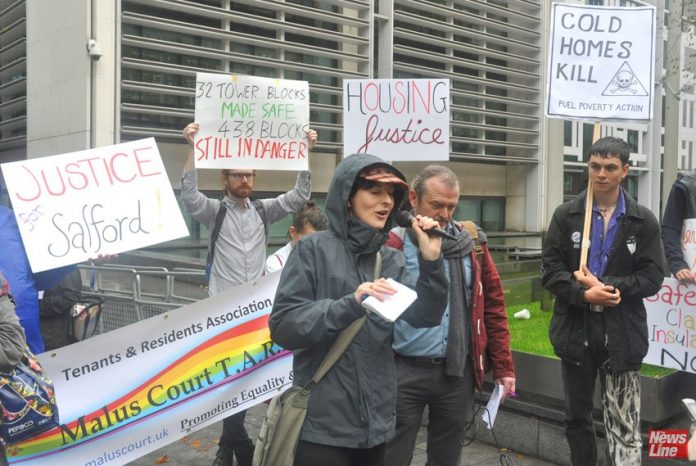 UP TO THREE children are being crammed into single rooms in council homes, with families packed into flats like sardines, new figures confirm, with more than 300,000 households squ-eezed into too few rooms.
As the social housing crisis escalates, there are examples of teenagers sharing a room with toddlers and mums and dads sleeping on the sofa in the living room. This is a direct result of the Tories' policy of selling off council housing and demolishing entire estates to make way for the building of private flats. Overcrowding rates are eight times higher in social housing than among home owners and have now increased to the highest level since government records began 24 years ago.
The English Housing Survey released yesterday also showed that overcrowding rates are six times higher in private rented accommodation. The housing charity Shelter said the figures revealed a market 'full to bursting'.
Polly Neate, the chief executive of Shelter: 'It's no coincidence that the number of people trapped in expensive and unstable private renting is still incredibly high, while the supply of new social homes has become almost frozen.
'The private renting market is full to bursting and that comes with a heavy price tag. From the parents at their wits end bringing up their children in short-term rentals where they can be asked to move at the drop of a hat, to the older, retired renters who live in constant fear of the next rent hike.'
Private rented homes were also more likely to be damp, less likely to have at least one working smoke alarm and were more likely to contain hazards such as infestations and electrical dangers that pose a risk to life, the figures showed.
Fourteen per cent of private rented homes have 'category one' hazards compared with 6% rented from councils or housing associations. Labour's shadow housing secretary, John Healey, said: 'The country is now building 30,000 fewer social rented homes each year than in 2010, while there are over a million households stuck on council waiting lists. Labour would build a million new genuinely affordable homes over ten years to start to fix the housing crisis.'