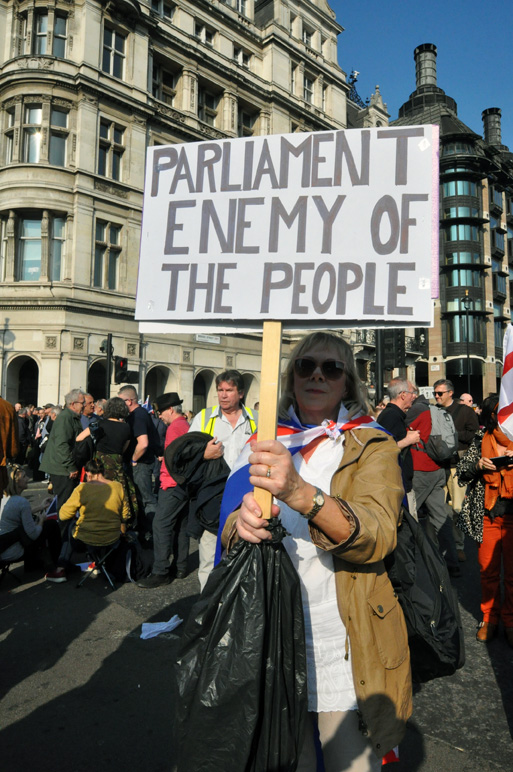 'IT HAS no moral right to sit on these green benches here. It is a dead Parliament! Parliament is not worth a candle. It has to go,' Geoffrey Cox, Tory Attorney General said yesterday in Parliament.
After the Supreme Court ruling that Johnson's prorogation of Parliament was 'unlawful', Parliament resumed.
Cox was answering Scottish Nationalist politician and QC Joanna Cherry who brought an urgent question asking the Attorney General about the legal advice he had given over the question of prorogation.
He told the House of Commons: 'They don't like to hear it. They don't like the truth.
'Twice they have been asked to let the electorate decide whether they should continue to sit in their seats while they block 17.4 million people.
'This Parliament is a disgrace! They could have put a no confidence motion at any time, but they are too cowardly.
'We could agree to a motion which would allow this house to dissolve, but they are too cowardly.
'This Parliament should have the courage to meet the electorate, but it won't; it won't because so many of them are really all about preventing us leaving the European Union.
'The opposition does not have the guts to put that motion of no confidence, because most of them do not want their own leader in power!
'But the time is coming when even these turkeys won't be able to prevent Christmas.'
Labour MP for Huddersfield Barry Sheerman intervened, he said: 'I came into the chamber today thinking that I would feel sorry for the Attorney General, but every word he has uttered – no shame today. No shame at all. The fact is that this government cynically manipulated the prorogation to shut down this House as a democratic assembly.
'He knows that that is the truth. And to come here with his barrister's bluster to obfuscate the truth – a man like him, a party like this, and a leader like this, this Prime Minister, to talk about morals and morality is a disgrace!'