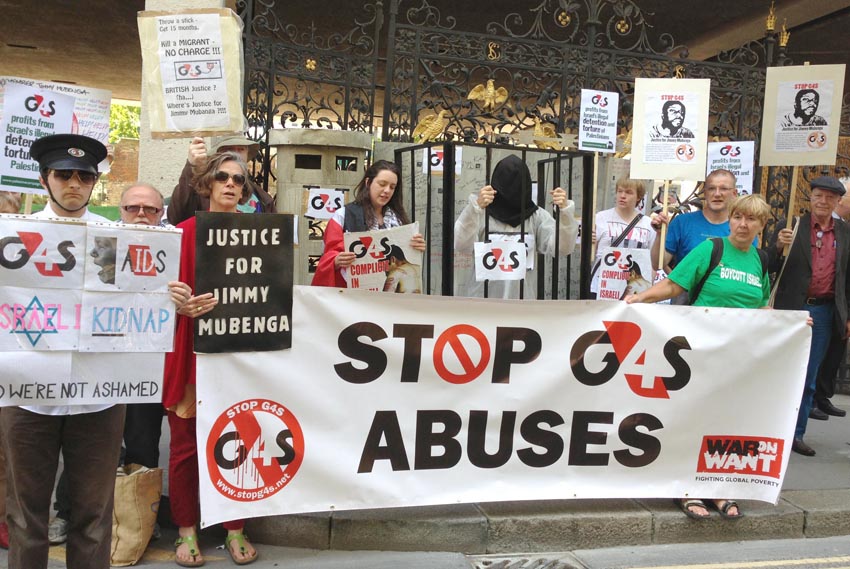 PRIVATE firm G4S has been forced out of the immigration sector it was announced yesterday after the scandal at detention centre Brook House in which refugees and asylum seekers were allegedly abused.
G4S will now not seek further deals to run immigration removal centres it announced yesterday, confirming it would no longer run Brook House and Tinsley House immigration removal centres once the contract expires next year.
Undercover footage from BBC's Panorama at Brook House in 2017 showed officials mocking, abusing and assaulting detainees at the facility. A detainee was filmed being throttled by a member of G4S staff, and there were claims of systematic abuse.
The Panorama documentary on Brook House in 2017 sparked a scandal and 15 of the 21 staff allegedly involved resigned or were sacked. For the first time ever, a judge ordered a public inquiry into conditions at an immigration removal centre to investigate claims of 'systemic and institutional failures'. It is expected to start next year.
Between 2012 and 2018, G4S made a gross profit of £14.3m from running Brook House, and there were claims it had been inaccurately reporting its activities to generate profits of up to 20% of revenues. It has managed the facility, which holds up to 508 adult men, since it opened in 2009 under a Home Office contract.
The contract was due to end in 2018 but was temporarily extended until May 2020. It was reported that Serco was believed to be a front-runner to take over.
Diane Abbott MP, Labour's Shadow Home Secretary, pledged at the Labour Party conference that the entire detention estate will be reviewed.
She said: 'We will welcome refugees, including child refugees. We will proudly uphold the torture ban and treat the victims of torture with humanity, not detentions and deportations.
'We will end indefinite immigration detention, and limit it to the 28 days MPs were originally promised.
'And we will close Yarl's Wood and Brook House detention centres and review the entire detention estate.'