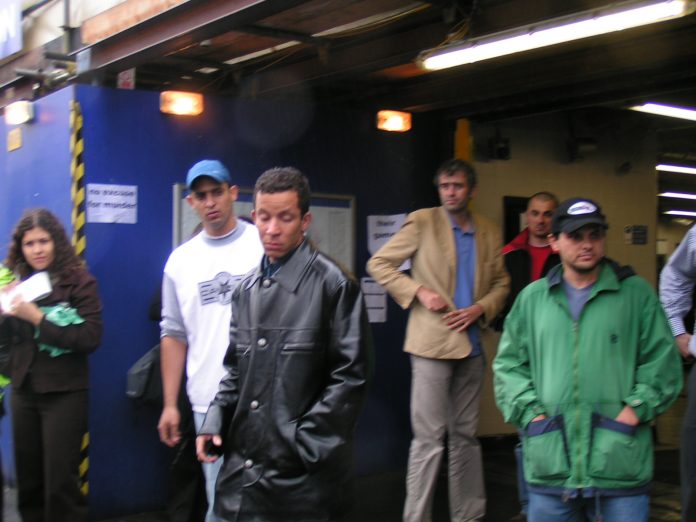 Houses of Parliament cleaners will be on the picket line outside the House of Commons at 10am this morning.
They will be joined by Labour's Jeremy Corbyn, John McDonnell, Shahid Malik and several other MPs at St Stephen's Entrance, as the TGWU cleaners hold their first-ever one-day strike for decent pay and conditions.
The cleaners are paid just £5 per hour with no company sick pay or pension.
They have organised themselves into the TGWU to fight for better pay, terms and conditions.
The 140 TGWU members are campaigning for £6.70 per hour; 20 days (plus eight public days) holiday; sick pay; company pension and dignity and respect.
The TGWU launched the 'Cleaners' Manifesto' in February and has written to every MP and peer asking for their support, including a request to join them on the picket line following last week's 100 per cent vote for strike action.
TGWU members voted 100 per cent in favour of strike action, and 100 per cent of action short of a strike. The turnout was 53 per cent.
After joining the picket line, MPs are being asked to go into the House of Commons for a TGWU-organised private briefing before Prime Minister's Questions.
The TGWU said: 'More than 250 MPs and Peers have expressed their support for the cleaners' campaign but the Parliamentary Authorities refuse to budge.'
TGWU Deputy General Secretary Jack Dromey said yesterday: 'The cleaners have waited years for justice and it has been six months since the TGWU made their plight public.
'Parliament should be ashamed of poverty pay in the home of democracy.
'A living wage, decent conditions and respect at work are only possible if the Parliamentary Authorities now act.
'The cleaners deserve it and the public expect it.
'Tony Blair was right when he spoke last year about respect at work for cleaners and other low paid workers.
'It is now time to give the cleaners of Parliament the respect they deserve.'
Shahid Malik, Labour MP for Dewsbury, who put down an Early Day Motion in Parliament (EDM 434) supporting the cleaners which has 129 signatories said: 'If we can't get these hardworking and dedicated people a living wage it undermines
confidence in what we can do for others around the country.'