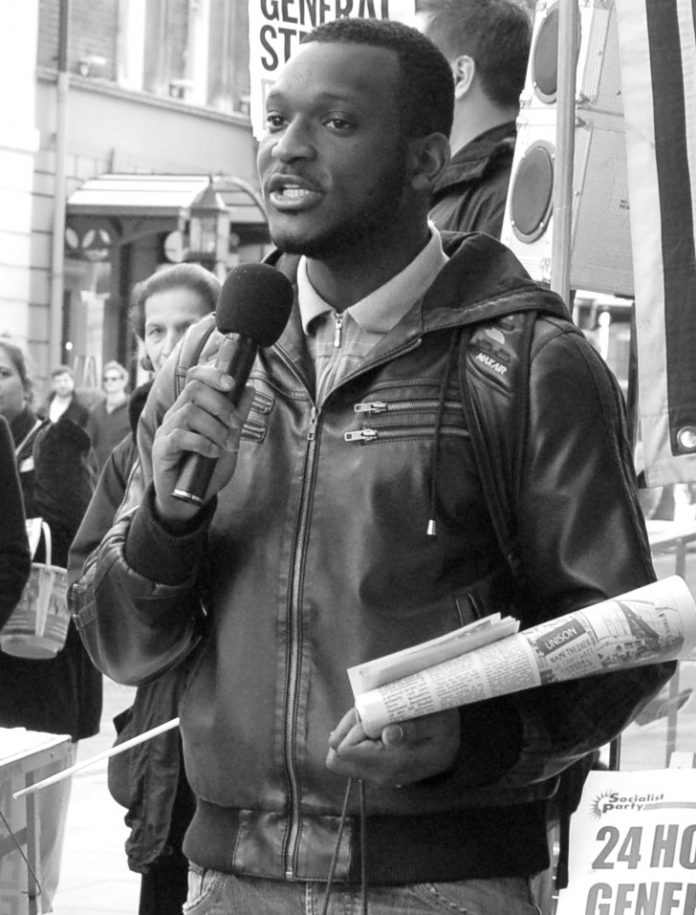 JOSHUA OGUNLEYE was found not guilty of the charge 'obstruct/resist a constable in the execution of duty' in a trial held at Highbury and Islington Magistrates Court last Tuesday, 23 April. Joshua had been arrested and charged during the occupation of the Clock Tower at Chase Farm Hospital on 2 February this year.
The police had been called by management to physically evict the occupiers, which numbered about 15 at the time. They forcibly removed them, carrying some along the floor or physically lifted them out, including an older man in a disability scooter.
Only Joshua Ogunleye faced charges. The police case was that he had kicked an officer and was violently out of control.
However during the court case this was disproved and Joshua was found 'not guilty'. The magistrate, in her summation, stated that it was not proved that Mr Ogunleye had acted in a violent way and that she also doubted whether the police had acted legally in evicting the occupiers.
The purpose of the occupation was to keep the services at the hospital open. The occupation followed a big demonstration through Enfield town to protest at the closure of a clinic sited in the Clock Tower.
A police escort led the marchers into the hospital grounds for a meeting and then allowed them into the Clock tower for the occupation.
Warm support from the staff welcomed the occupiers and gave them soup, tea and biscuits
As the occupation settled in, a manager called in security to remove them.
The security tried but failed and then a large number of police were called in to physically remove people from the building. The occupiers challenged their right as a hospital is a public place and they had the right to protest about any closures.
Since then 100 administration staff have been sacked and posters have been seen advertising that the Maternity Department will close November 2013.