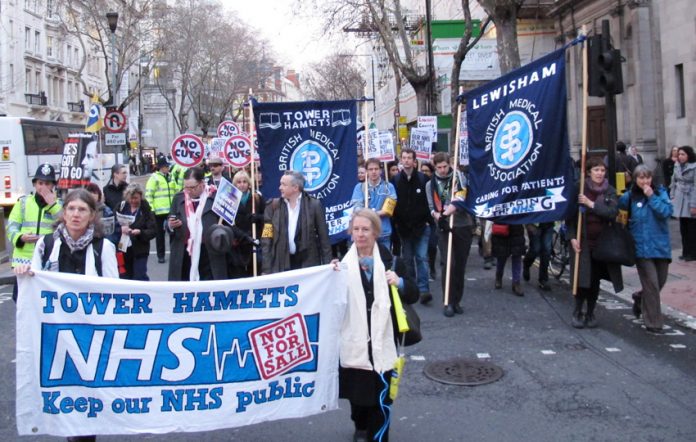 More than 400 posts are at risk at University Hospitals of Leicester NHS Trust as part of proposals to save £30 million in the 2012-13 financial year. The move would save around £14.2 million in wages.
Hospital leaders have said numbers of doctors, nurses and midwives will not be cut and that the majority of the positions would be lost through 'natural turnover'.
Dr Sheila Marriott, director of the Royal College of Nursing in the East Midlands, said: 'The level of these proposed cuts is extremely worrying and we're keen to find out more about the plans.
'The most obvious concern is that further cuts to the numbers of support staff could have a significant impact on patient care.
'If the back office staff aren't there, it's going to fall to nurses to pick up that workload. This may then impact on their ability to carry out their primary role, which should be caring for patients.'
Dave Godson, regional manager of Unison's health branch, said: 'Hard-pressed NHS staff are already working to capacity to provide quality patient services and despite the options of voluntary redundancy and natural wastage such losses could pose significant threats to patient services and patient safety'.
Meanwhile, bosses at the Mid Yorkshire Hospitals NHS Trust have set out a series of measures to slash costs by £24m.
The trust, which runs services in Wakefield, Pontefract and Dewsbury, plans cuts in the 7,800 workforce.
Staff will be offered unpaid leave or reduced hours as part of the 'efficiencies'.
The cuts plans have been drawn up using 'advice' from private consultants Ernst & Young, which has so far cost £750,000.
The Trust's chief executive Stephen Eames said measures to save £2m a month were vital for the future of the trust – although he refused to put a figure on potential job losses.
'Staff costs account for more than 70 per cent of overall expenditure and we cannot deliver savings on the scale needed without reducing the workforce,' he said.
'The new measures under consideration are necessary – the consequences of not taking action are far worse.
'We all need to work together to get this organisation in shape for the future and to deliver on our commitment to delivering safe, sustainable services to meet the needs of our communities.'