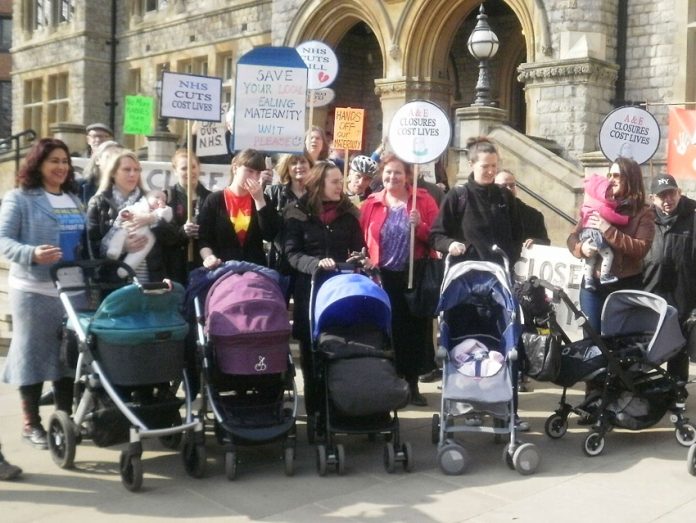 LABOUR has demanded the publication of reports costing £10 million, paid by the NHS to management consultants KPMG, which recommended closing hospitals and axing thousands of beds.
Shadow health secretary Andy Burnham demanded the full details be published before the general election. He said: 'The public, who have paid for these reports, have a right to see them before they go to vote.
'Health secretary Jeremy Hunt likes to lecture the NHS about transparency, but it is clear he doesn't put his money where his mouth is. He must make immediate arrangements to publish all of these reports or people will conclude he's a hypocrite.'
KPMG, whose advisers include former NHS chief executive David Nicholson, was paid a total of £10,282,593 to produce reports into the 'long term affordability' of the NHS in eleven areas of the country last year.
One report covering Staffordshire, leaked to a Labour MP, said NHS managers should 'investigate the feasibility' of stripping Stafford hospital of all its emergency services, including the A&E, and turning it into 'an elective and rehabilitation centre'.
KPMG also recommended closing Stafford hospital beds, as well as beds in Stoke, Tamworth and Burton in the face of a £217million deficit.
It is understood that similar proposals for the other ten areas, would mean the axing of a large number of A&Es and thousands of hospital beds. So far, NHS England has refused to publish the 11 reports, despite admitting there is 'in general a strong public interest in information being made as freely available as possible'.
Despite a freedom of information request by the Mail on Sunday, NHS England insists that releasing them now would 'prejudice the outcome' of work to draw up five-year plans for the areas. For these reasons, we believe withholding the information outweighs the public interest in releasing the information,' it said.
Stafford hospital protest camp organiser, Richard Duffy of the National Health Action Party, believes it highly likely that management consultants had recommended closures elsewhere too. 'That seems to be the remit they were given,' he said.
The other ten areas are: Cumbria, Eastern Cheshire, Leicestershire, Northamptonshire, Cambridge & Peterborough, Mid Essex, North-East London, South-West London, East Sussex, and Devon.