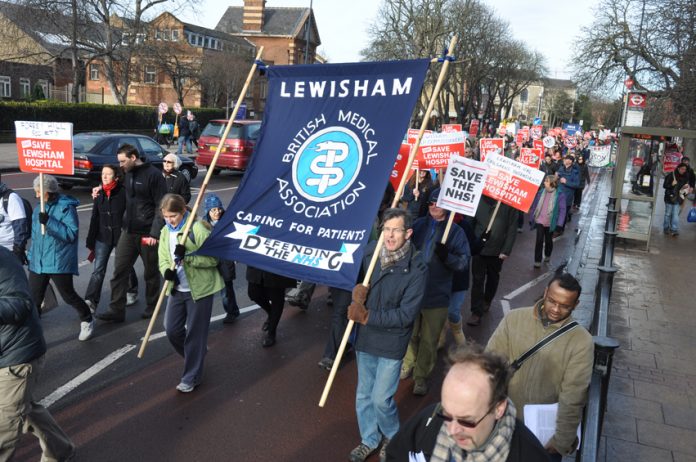 FURTHER funding cuts to local councils will impact on long-term health outcomes, the British Medical Association (BMA) has warned.
The government last week announced a 2.9 per cent overall cut in total council spending for England as part of the local government finance settlement for 2014/15.
Public health spending will be unaffected, as a two-year, ring-fenced allocation announced a year ago gave £2.79bn to local authorities for 2014/15.
But BMA public health medicine committee co-chair Penelope Toff maintained that the latest cuts would impact on health by affecting the conditions in which people are born, grow, live, work and age.
She said: 'The BMA is concerned that further cuts to local government budgets will have a detrimental effect on the social determinants of health and are likely to widen health inequalities across England.
'The evidence shows that early intervention and mitigating socio-economic disadvantage through improving housing and access to community services, is vital in improving health.
'The cuts prioritise short-term savings at the expense of long-term public health outcomes. Prevention remains better and, crucially, cheaper than cure.'
Dr Toff argued that the reduction in council budgets and withdrawal of money from local health services to help pay for the £3.8bn Better Care Fund, which aims to improve health and social care integration, was 'hugely risky and could go either way'.
She insisted: 'Local collaboration and wise use of the protected public health budget is more important than ever.
'The UK lags behind public health spending elsewhere in the developed world and the government should at least bring all councils' public health budgets up to the level of the highest and implement policy to encourage spending on prevention across local authority services.'
In a written statement, communities minister Brandon Lewis said that 'the settlement that we are proposing recognises the responsibility of local government to find sensible savings and make better use of its resources.'
In his Christmas message, RCN leader Dr Peter Carter said: 'It has been a tumultuous year for the NHS, and nurses can justly feel that they have been on the receiving end of more than their fair share of the criticism which has been levelled at the health service.
'Throughout all of the upheaval, reviews and reports, nurses have continued to do what they do best – deliver the best care possible for patients, and this central pillar of the nursing profession will never change.'
Carter pledged: 'The RCN will continue to lobby government, raising awareness and campaigning on your behalf to help you do this.
'This time of year demonstrates more clearly than ever the sacrifices made by nursing staff, and I know that many of you will be working through the holidays to care for your patients. I'd like to thank you for that sacrifice and wish you all a happy Christmas and New Year.'