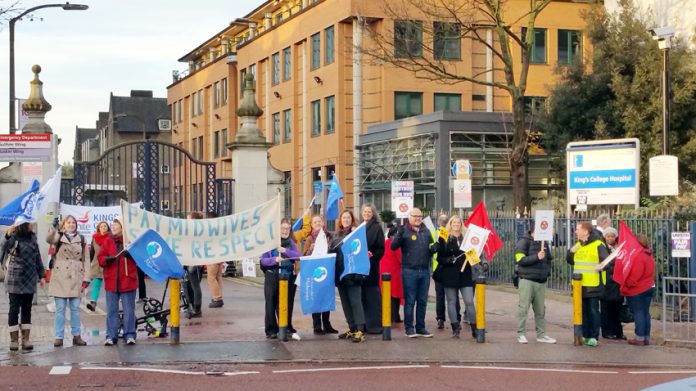 CHANCELLOR Osborne delivered a class war Autumn Statement yesterday which revealed Tory plans to completely smash up the Welfare State.
Starting with a gloomy assessment of the world capitalist crisis, he said: 'The warning lights are flashing over the global economy, Japan is in recession, the eurozone is stagnating and the geopolitical risks are rising.'
He admitted that the OBR (Office for Budget Responsibility) has 'revised down their forecasts for global growth this year and in every year and they note that the slowdown is particularly acute in our main export markets such as Europe where growth is a full 1% lower this year than previously forecast.'
Osborne said that 'as one of the most open trading economies in the world, with a large financial sector, Britain cannot be immune to the risks in the global economy.'
After delivering the bombshell: 'By 2017/18 the OBR now forecasts revenues will be £23 billion lower' than previously forecast, Osborne spelt out how the shortfall is to be met.
'We are paying less in welfare and saving money on public service pensions becdause of lower inflation and more people in work. That saves £4 billion a year …
'Our policy of continuing with spending cuts in the first two full years of next parliament at the same pace as we achieved in this parliament now produces £4 billion less spending …
'I do not hide from this House that in coming years there are going to have to be very substantial savings in public spending.
'Next week we will publish a new charter for budget responsibility that will reinforce our commitment to finish the job in the next parliament and we will ask the House to vote on it in the New Year.
'No charter, valuable as it is, can be a substitute for the hard work of identifying real savings in the cost of government and then delivering them in practice.
'And that is what we have done in this parliament and that is what we will have to do in the next. The work starts with our spending plans for 2015/16 which save £13.6 billion. We have published the detailed and specific departmental proposals that will achieve them.
'There will be two further years where decisions on this scale will be required and as I've said before, we are going to have to go on controlling spending after those years if we want to have a surplus and keep it.'
Osborne elaborated the cuts programme still further, stating: 'Continuing to reduce departmental spending for the first two years of the next parliament would mean at least £15 billion off Whitehall budgets.
'Our control of public sector pay these past four years has delivered £12 billion of savings. By continuing to restrain public sector pay we expect to deliver commensurate savings in the next parliament until we have dealt with the deficit.'
Osborne continued: 'Today I confirm we are committed to complete the public service pension reforms proposed by Lord Hutton, bringing total savings of £1.3 billion a year.'
He elaborated the further onslaught on the working class and poor, continuing: 'The OBR today reports that the government is on track to meet the welfare cap commitment.
'Today we undertake further steps to control benefit spending by freezing universal credit work allowances for a further year, cutting tax credits when overpayments are certain and ending unemployment benefits for migrants with no prospect of work.
'Total welfare spending is now set to be £1 billion a year lower than forecast in the budget and will go on falling as a share of our GDP. And as I've made clear, I believe we need to freeze working age benefits for two years, saving billions more.'