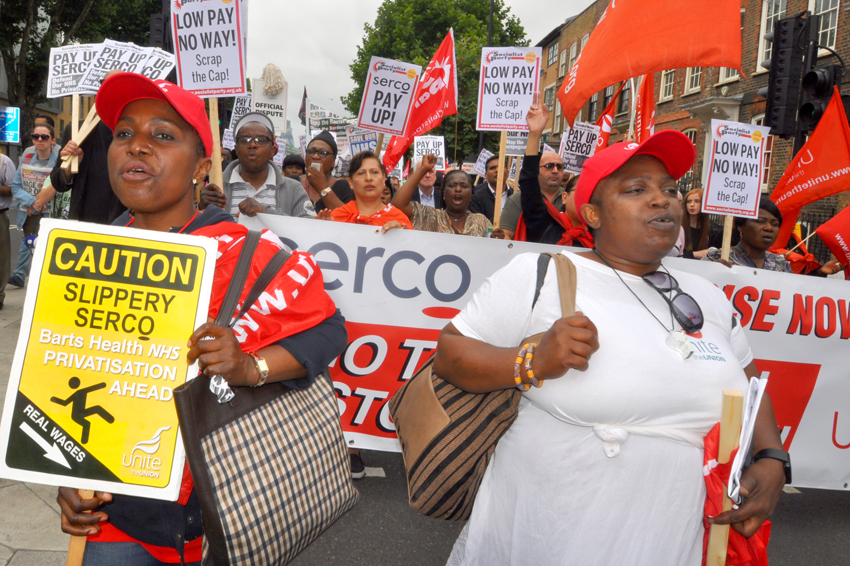 'WE MUST act now to shift the curve, when the virus develops exponentially there is not a moment to spare.'
This is what Matt Hancock, the Tory Health and Social Care Secretary told Parliament yesterday afternoon, about the Covid-19 crisis.
He announced that London and other areas in the south east are to move to the highest Tier – Tier Three.
'We have then decided to move greater London, the south and west of Essex, which includes Basildon, Brentwood, Harlow, Epping Forest, Castlepoint, Rochford, Malden, Braintree and Chelmsford, along with Thurrock and Southend-on-Sea borough councils.'
He added: 'And the south of Hertfordshire, which means Broxbourn, Hartsmere, Watford and the Three-Rivers local authority, moves into Tier Three which is the very highest alert level.
'This means that people can only see friends and family they don't live with or are in a support bubble with, in outdoor public places and of course in line with the Rule of Six.
'All hospitality settings must close except takeaway and delivery. And people should avoid travelling outside of their area and reduce the number of journeys they make wherever possible.'
He said: 'These restrictions will come into force after midnight on Wednesday morning. Because when the virus moves quickly we must move quickly too.'
Jonathan Ashworth, Labour Shadow Health Secretary, said: 'Test and trace is costing £22 billion, more than the policing and the fire service budgets combined. According to the National Audit Office (NAO) only £785 million was allocated to local councils' teams.
'Meanwhile, Serco have subcontracted to 21 other firms offering little training to staff at call centres alongside others making sales calls to gambling websites. Surely it is time to scrap Serco and put all public health teams in the lead for all testing and tracing.
'People need decent sick pay, they need alternative accommodation, they need help with their shopping and their medicines.
'Fixing contact tracing and isolation has become even more urgent.'
Hancock replied that he thanked Ashworth, both for his support in the Tier changes and in the roll-out of the vaccination programme. Some areas in and around London have recorded large increases in confirmed coronavirus cases over the past week.
In the week to 12 November, Havering was the only area of London in the top 100 places in England with the highest infection rates, at 85th.
It now has the fifth highest rate, at 506 cases per 100,000, BBC England data unit's Rob England said.
Back in November, London had the third lowest regional rate of about 187 cases per 100,000, while Yorkshire and the Humber recorded the highest at 443 per 100,000.
Now the two regions seem to have swapped places, with Yorkshire enjoying the third lowest rate of about 170 per 100,000.
The east of London and the bits of Essex and Kent that border it have now become the hotspots for Covid.
Cases are rising and there are several east London boroughs that have seen more than 350 cases per 100,000 people in the past seven days. In Havering, there have been 470.