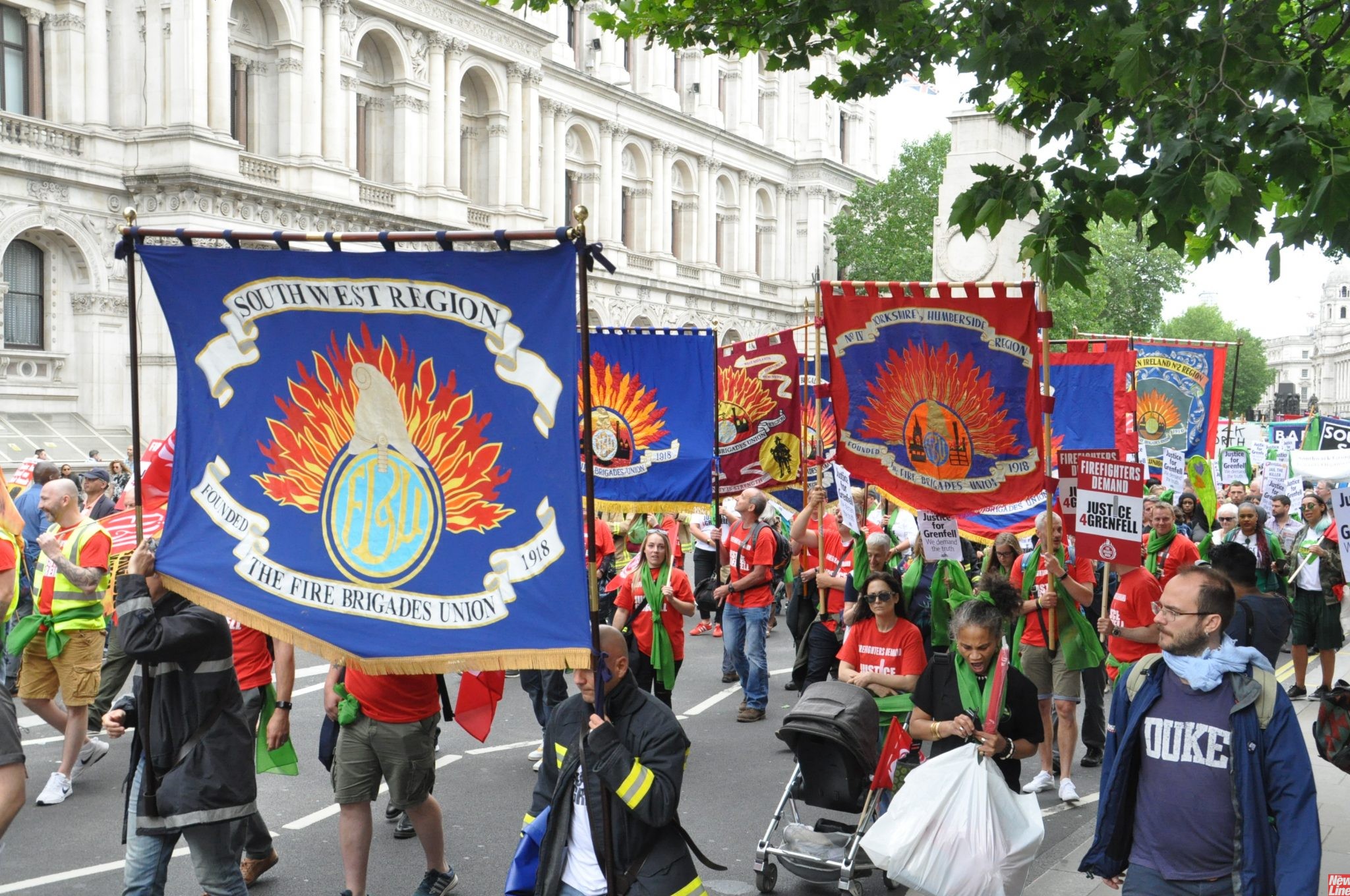 A TOWER block in Bradford with 160 flats has been evacuated over 'serious fire safety deficiencies'.
All the residents at Appleton Point were told to leave their homes last week after West Yorkshire Fire & Rescue Service (WYFRS) identified a number of issues.
It said the property did not have an appropriate fire warning system and also raised concerns over the cladding.
Bradford Council said it was working to find accommodation for those affected.
The fire service said it had been 'made aware of serious fire safety deficiencies', including 'breaches in compartmentation'.
This is the process of dividing a building into different areas to stop fire spreading.
Deputy chief fire officer Dave Walton said: 'A prohibition notice, which means the building can no longer be occupied, is a last resort and is not a measure taken lightly by the fire service.
'However, where the fire safety measures within the building are insufficient to such a degree, we have no other option.'
Resident San Nagre said people were feeling 'confused and scared' and occupants were given just 24 hours to leave.
He said fire officers had previously visited the property and at the end of 2018 had shut the underground car park amid safety concerns.
'The fire service came last night and did some tests on the building and then told us that we all have to leave,' he said.
'We've been told there is a problem with the cladding on the building, and the fire service don't want another Grenfell.
'I'm angry because the fire service have been looking at this building for months but have given us less than 24 hours notice to get out.'
Meanwhile, the government has no estimate on how long it will take to strip dangerous Grenfell-style cladding systems from more than 350 towers across England.
Since the fire at Grenfell Tower in June 2017, 457 high-rises have been identified with aluminium composite material cladding systems which are known to be dangerous.
Among these, the systems are still present on 361 buildings, with removal work not even started on 263. For 88, there is not even yet a remediation plan in place.
Responding to a written question about how long the process would take yesterday, housing minister Kit Malthouse said: 'Remediation of buildings with unsafe aluminium composite material cladding systems is a complex process and remediation work involves addressing any issues with the exterior cladding system and broader fire safety systems for each building. For these reasons it is not possible to predict when remediation will be fully completed.'
He had been asked by Labour MP Steve Reed to set out any estimate the Ministry of Housing, Communities and Local Government (MHCLG) had made regarding the timescale.
Reed said: 'It is a disgrace that over 18 months after the tragedy at Grenfell that there are still over 350 high-rise blocks with flammable cladding on them and, to top it off, the government doesn't have any idea how long it will be until these are made safe.
'The government must get a grip on the situation and make all of these homes safe.'
While the government has funded remediation work in the social housing sector, it has told private building owners it expects them to pay and given limited enforcement powers to local authorities to make the owners of around 50 blocks put plans in place.
But these powers have proved limited in effect so far, with one building owner of a block in Kent laughing them off as an 'empty threat'.
In Tower Hamlets, east London it emerged this week that residents have been given an ultimatum by developer Ballymore to accept a bridging loan and a contribution to the removal work within two weeks – or face paying themselves. The residents were given an ultimatum by the developer over the £2.4m cladding bill.
Residents living at New Providence Wharf in Poplar now have just over two weeks to decide whether to accept an offer from Ballymore over the funding of remedial works across the development, or risk having to foot the full £2.4m bill themselves.
Completed by Ballymore in 2005, New Providence Wharf has a total of 1,259 apartments spread across five buildings.
In the months after the Grenfell Tower fire, ACM cladding was discovered on the building, but Ballymore has refused to cover the re-cladding costs.
In an offer letter sent to residents, Ballymore claimed that it had 'no legal basis' to pay, but would as a 'goodwill gesture' offer 20% of the overall re-cladding costs, with the contribution capped at £500,000.
More than 50 tower-block owners are still refusing to remove dangerous Grenfell-style cladding, Theresa May has admitted – seven months after the government vowed to act.
The prime minister was accused of overseeing a 'stench of complacency', putting lives in jeopardy, 20 months after the catastrophic fire in the London high-rise that claimed 72 lives.
Last June, May first threatened to force private owners of blocks to pay up for the work and her then-local government minister vowed that a solution would be 'put in place swiftly'.
Facing fierce questioning in the Commons, she insisted cladding had, or would be, removed at more than 200 buildings, but added: 'There are 56 owners that are refusing to remediate.'
The admission came after Sarah Jones, a Labour MP, warned the tragedy at Grenfell remained 'just the tip of the iceberg', affecting many thousands of people.
'The prime minister promised, after the Grenfell Tower fire, that she would do whatever it takes to keep our people safe,' she said, at prime minister's questions.
'Today, 19 months on, the vast majority, 85 per cent, of the hundreds of blocks draped in exactly the same highly-flammable cladding are still covered.
'Thousands of council and private buildings across the country don't have sprinklers, despite the fire service saying they are essential.'
Condemning a 'stench of complacency', the Croydon Central MP added: 'When will the prime minister be able to tell this country that she has honoured her promise?'
A clearly discomforted May replied: 'We have repeatedly called on private building owners not to pass costs on to leaseholders.
'As a result of our interventions, 212 owners have either started, completed, or have commitments in place to remediate.
'There are 56 owners that are refusing to remediate. We are maintaining pressure on this, but we rule nothing out.'
However, that phrase was virtually identical to the words the prime minister used last June, when she told MPs she was 'not ruling anything out' if owners failed to act.
James Brokenshire, the then-local government minister, then announced a new taskforce, vowing it would 'hold them owners to account where they have unsafe cladding systems'.
The government provided hundreds of millions of pounds to strip combustible cladding from social housing, ahead of a ban on its use on new buildings, which came into force last month.
Ministers also insist they have made significant progress on private tower blocks since last summer, when there were more than 200 with no plans for cladding removal.
However, the latest official figures show that it has been taken off only 30 of 268 buildings, with work having started at another 18.
A further 126 say they 'have a remediation plan in place' and 38 say they 'intend to remediate and are developing plans'.