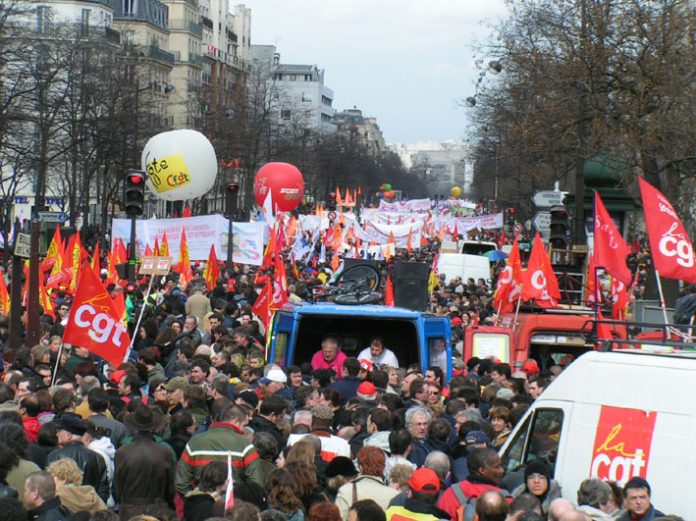 Students' expenditure has gone up 44 per cent in real terms under the three Labour governments, an official Student Income and Expenditure survey has found.
The average student expenditure was £6,161 a year in 1998-99 and £10,273 last year. Total average income for full-time students rose 46 per cent to £8,333, with the poorest students having the most debt, and with the average debt being £1,940, not counting the part of their income made up by student loans.
Total borrowing had gone up since 1998-99 by 66 per cent for part-time students and almost three-quarters (74 per cent) for full-timers. Average debt for those graduating in 2005 was £7,918. The figure, however, for medical students with seven-year courses will be much greater, near to £25,000.
From this September students in England, and students in Wales who are from elsewhere in the UK, face tuition fees of £3,000 a year, compared with the current £1,175. From 2009 the cap on variable tuition fees will be lifted.
Means-tested grants and bursaries mean that only the very poorest are exempt from tuition fees. This is the story, in figures, of how Labour has destroyed university education as a period of enjoyable study for millions of young people, and turned it into a nerve-wracking ordeal of how they and their families are to make ends meet.
Only arch cynics like the Higher Education Minister Bill Rammell can say that: 'The new financial support available should mean that students can focus on making the right course and institution choices, without worrying unnecessarily about money.'
University education today, thanks to Blair and Brown, is 100 per cent about worrying about money, and desperately trying to keep from drowning in debt.
The survey shows that a quarter of both full-time and part-time students feel that concerns over debt nearly stopped them coming to university. There is no figure for the thousands who turned away from a university education because of the fear of accumulating massive debts.
As well as studying, most students are now working. Earnings from paid work during the academic year – that is, not during the summer vacation – contributed on average £1,800 after tax to full-time students' income, or 22 per cent of the total.
For part-timers it was £8,600 or 70 per cent of the total.
Some 56 per cent of all full-time students had jobs, earning on average £3,250 after tax.
Of those who worked, 39 per cent of full-time students and 52 per cent of part-timers felt the work had affected their health and well-being, study outcomes and the quality of their higher education experience.
Meanwhile, a report published on Thursday by the Higher Education Policy Institute, a think-tank, said universities should not become too reliant on the higher fees foreign students pay, because 'A sharp reversal in international student numbers would, in most heavily exposed institutions, necessitate immediate action to offset the loss of revenue.'
In other words the situation is desperate now, but when the cap is lifted fees will shoot upwards, turning the main universities back into the exclusive preserves of the rich, and bankrupting the rest. This will be the end of university education for the working class and the middle class.
In the face of this vicious attack on free state education, both the NUS and the TUC have been silent. The NUS leadership now refuse to call for a return to grants and the ending of fees and loans. Instead they limit themselves to calls for not lifting the cap on fees in 2009. Dominated by revisionists and Stalinists, the NUS leadership is completely bankrupt.
Only the Young Socialists Student Societies, the student wing of the WRP, are fighting for united action by students and the TUC trade unions to smash the regime of fees and loans and return to grants.
In France, the whole working class have united to defend the youth. Here the NUS and the TUC must unite to call a general strike to bring down Blair and Brown and bring in a workers' government that will abolish fees and loans and restore grants for all and free state education.