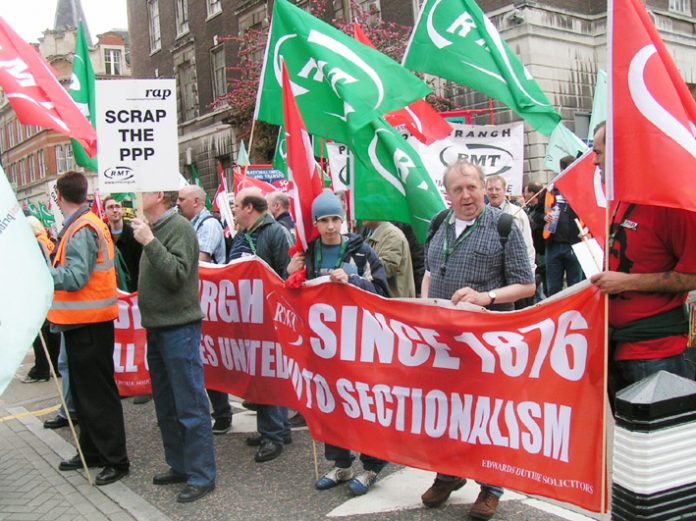 Yesterday Geoff Gray refused to accept the conclusion of the 'independent review' into four deaths at Deepcut barracks, that his son committed suicide.
Gray, whose son is also called Geoff, is one of the Deepcut four families.
The young Geoff Gray was found dead with two bullet wounds in his head.
Challenging review author Nicholas Blake QC's conclusion, Gray said: 'I go back again – you can't shoot yourself twice in the head with an SA80 rifle.'
He insisted on the need for a public inquiry, adding: 'Up to now, nobody's convinced me that my son wasn't murdered, and I'll carry on to find the truth.
'We need to have a public inquiry. I can't come to closure until somebody tells me how my son died.
'I don't think we're any further forward today, but we'll keep carrying on until one day we will find out.'
Ex-Deepcut trainee and friend of dead recruit Sean Benton, Trevor Hunter said: 'There have been so many inquiries now, I wonder if the MoD want to hold back information.'
'There were a lot of questions the Collinsons wanted answered during the hearing and unfortunately they couldn't get answers.'
Asked if he thought Sean Benton committed suicide, Hunter said: 'I don't think so.'
The parents of Cheryl James also insisted on a public inquiry.
They commented: 'She died in a place where we have absolute evidence that there was something wrong, but nothing was done about it.'
The families of the four young soldiers who died of bullet wounds at Deepcut Army training barracks were denied entry to the press conference held by Blake yesterday afternoon.
Blake told reporters that 'none of the young soldiers was bullied to death' and that 'on a balance of probabilities' three committed suicide. He said he was unable to draw a conclusions on the cause of James Collinson's death.
Blake found some recruits had suffered 'harassment, discrimination and oppressive behaviour'.
However, his report said: 'There was a reluctance by trainees to complain against NCOs; those who did complain about a senior NCO were vulnerable to reprisals and received an ineffective response by their immediate superiors.'
Blake recommends the creation of an Army ombudsman as there was 'clear evidence of foul abuse of trainees'.
He told reporters this included: 'Slaps and punches; throwing a cup towards a terrified trainee; riding a bicycle over trainees considered overweight.'
But he added that while fresh inquests might be a possible way forward for the families, there was no basis for a public inquiry.
Earlier, Armed Forces Minister Adam Ingram told MPs that the Army would now examine the report's findings to see if any action should be taken for 'professional misconduct or negligence'.
He admitted that 'bullying and harassment can never be totally eliminated from the Armed Forces'.
Recruits Sean Benton, 20, of Hastings, East Sussex; James Collinson, 17, of Perth, Scotland; Geoff Gray, 17, of Seaham, Co Durham, and Cheryl James, 18, Llangollen, north Wales, died of bullet wounds at the Surrey training base in separate incidents between 1995 and 2002.