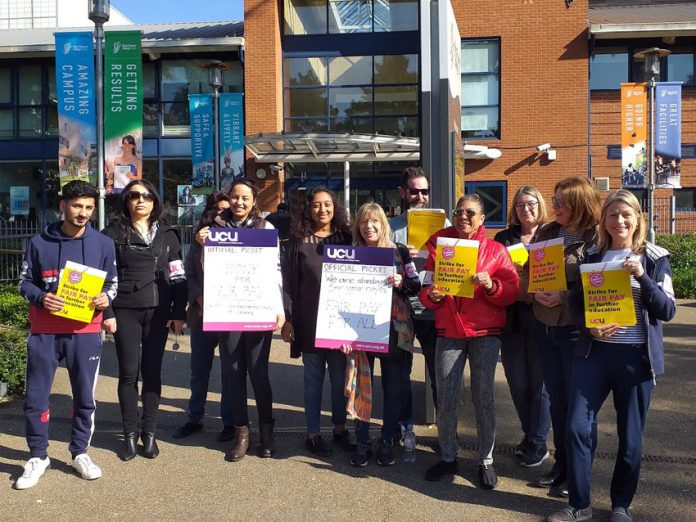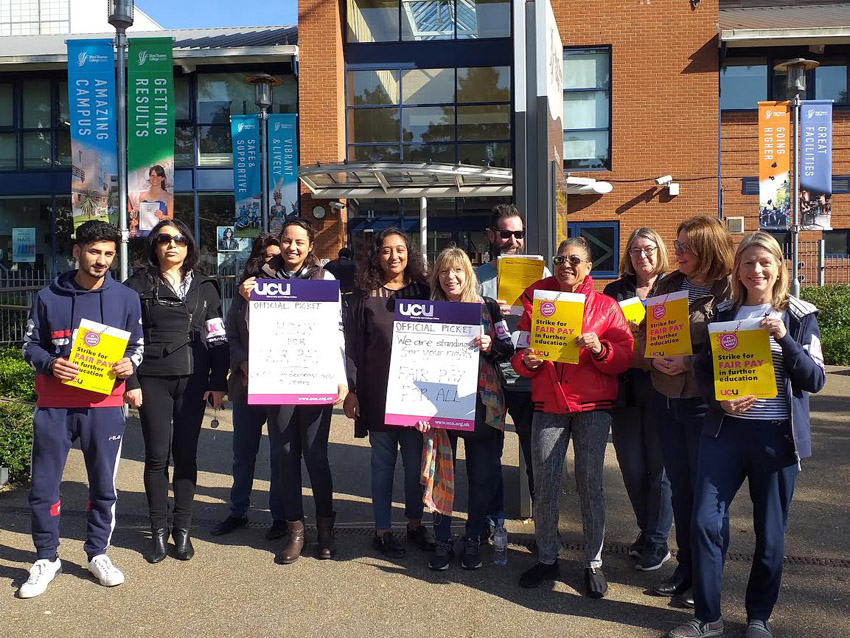 PASSING lorries, cars and buses hooted in support along the busy London Road in Isleworth, west London, as University and College Union (UCU) members picketed outside West Thames College (WTC) on their 8th day of strike action yesterday morning.
Sharon Orr, WTC UCU Chair, told News Line: 'We're standing strong. This is our 8th day on strike, tomorrow will be our 9th and Tuesday 4th June will be our 10th.
'Members voted for ten days of action and it is going well. We are demanding a 5% pay rise, which will only partly go towards making up for the 25% we've lost over the past ten years.
'The government should invest in further education (FE). We know how much we are needed, education in the community is vital.'
Paddy McCann, WTC UCU Secretary, said: 'The fight will go on, we are more determined than ever.
'We all believe strongly in what we are fighting for. Colleges like us are the vanguard for further action next academic year.
'That's what we want – nationwide FE action to achieve a national pay rate and better funding for the sector.
'We work in the same conditions that our students have to study in and these conditions are poor and deteriorating.'
Siobhan McCammon, UCU member and Esol (English for speakers of other languages) lecturer, said: 'This is a very important strike and we are determined to continue the fight. We are undervalued, under pressure and underpaid.
'I would absolutely support the call for national action to achieve parity with teachers in schools. We are currently paid on average £7,000 less a year than teachers in schools. Why? Are FE teachers worth less?'
Aviation student Ismail Ahmedzai  (pictured far left) said: 'Our lecturers certainly deserve better pay. They work very hard. They should be paid the same as school teachers.'