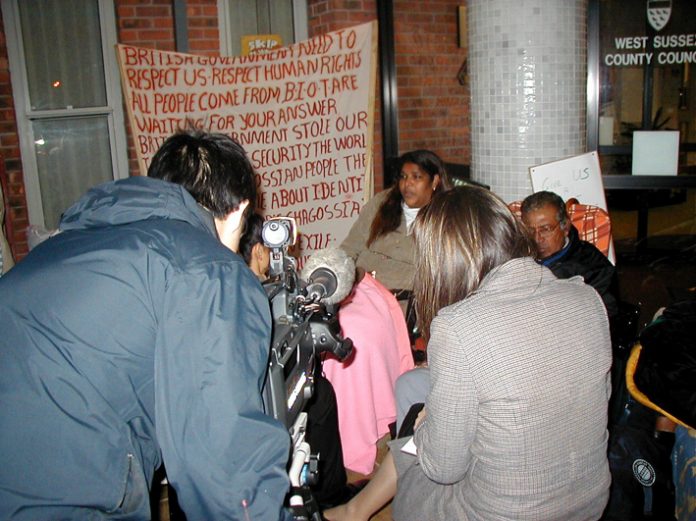 'WE will not be silenced' is the message from Diego Garcian islanders who will be marching to Crawley Town Hall today, to protest against the government and the local council.
They are angry that Foreign Secretary Margaret Beckett, on behalf of the Blair government, is appealing against the High Court ruling in May this year that allows the islanders to return to their islands in the Indian Ocean because their removal was illegal.
They are also angered by the local West Sussex council for not doing enough to alleviate their poverty by meeting their need for decent housing, free education and support from social services.
The islanders will begin their march at 11.00am from outside Crawley Council's social services building where they have been protesting day and night since August.
The islanders will be demonstrating outside Crawley Council's housing department. Their demand for decent council housing comes at the same time as Crawley Council is pushing to sell off its entire stock of council houses to a housing association.
Most Chagossians have been forced to rent from private landlords, who use, in many cases, council houses that were bought under the right-to-buy programme.
According to Hengride Permal, chair of the Chagos Island Community Association, the council have only provided a few council houses for Diego Garcian families that have children.
Permal told News Line that she was extremely pleased that today's march will be filmed for television by a crew from the Korean Broadcasting Service, who also interviewed them on Tuesday night as they prepared to sleep out on their demonstration site.
The KBS will show the interview as part of a World News feature.
Yesterday, the islanders were interviewed for a programme to be aired on BBC Radio 4.
Permal said: 'It is good to get media attention at last, so that people can know our history and what our struggles are.
'It is very important people know how the British Government is treating us.
'We are very happy that British workers, who are also in a fight with this government for their rights, are beginning to support us.
'We want the trade union movement to recognise the importance of our fight to return home and compensation for 40 years of suffering.'