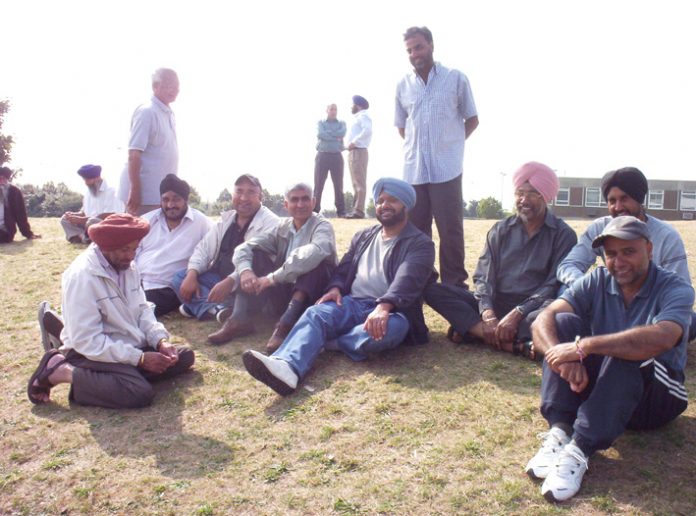 'WE'RE coming back!' Gate Gourmet strikers shouted defiantly at the scab lorries accompanied by video surveillance vans as they drove past the mass picket which was maintained at Heathrow airport throughout the Bank Holiday weekend.
Strikers told News Line that the attempts to divide them with proposals brought forward by the company and the Transport and General Workers' Union (TGWU) leaders, that they individually had the choice of applying for reinstatement or 'compensation', would be thwarted.
'We will retain our unity,' picket Raj told News Line.
'We want a meeting of all of us. We must not be divided.
'It's got to be reinstatement for all. We want everybody going in.
'Gate Gourmet is sending out letters to everybody asking us if we want redundancy or to come back in.
'Redundancy is two years' income per year of service, a ludicrous offer.
'Basically, we all need to go back on our same terms and conditions.
'We don't want to go in on their new rates and they must not be allowed to victimise.
'We need our shop stewards. We need our union.
'They must not be allowed to force the union out or they will walk all over us.
'We cannot let the company break the union.
'If that happened, everything would be finished.'
Bakra Singh said: 'We are going forward to victory and our unity will be maintained.
'Every company on the airport is watching and waiting. 'Gate Gourmet won't succeed. 'If they did, every company would follow suit.
'We need support from all the other workers on the airport.
'We know we have that support.
'Everybody supports us and we appreciate it. They are the same as us, union members.
'They must be ready to come out when we need them. Everybody knows their turn will be next.'
Picket Mrs Gill said: 'It's got to be everybody together.
'If you go individually, you never win anything. We have to stick together. It has to be reinstatement for all.
'Once we get inside, we can discuss any issues but outside we can't. If the company wants a quick settlement so it can secure its contract with BA then it should reinstate us all now.
'This is a very important dispute.
'If the company gets away with it then every company will do the same.
'I've worked here for 16 years and have never had a problem. But I'm very angry now.
'We must win.'
• Second news story
'NO RETURN TO ROADMAP' – SHALOM
Israeli Foreign Minister Silvan Shalom said yesterday that Israel would not resume negotiations within the framework of the 'roadmap' peace plan unless the Palestinian National Authority (PNA) 'dismantled' armed militant groups.
'We cannot have a return to the "roadmap" unless the terrorist organisations are dismantled,' Shalom told army radio in the wake of Sunday's Palestinian suicide attack in the southern Israeli city of Beersheba.
Referring to the Gaza withdrawal, he added: 'If this wave of terrorism against Israeli citizens continues, I fear that this painful initiative will end in failure and the hopes for peace will be dashed.'
EU foreign policy chief Javier Solana held talks with Shalom late Sunday, with the EU hoping that the Gaza pullout can breathe some life back into the moribund peace process.
Commenting on their talks, Shalom said: 'I told Javier Solana that if this model succeeds and calm prevails, there is no doubt that it will represent a model for the future. But if this model fails and if missiles are still fired from Gaza towards Israeli towns, Israel will exercise its right to respond with large support from the international community.'
Solana held talks with PNA President Abbas and Prime Minister Qurei in Gaza City yesterday before meeting with other senior Israeli officials, including Deputy Prime Minister Peres.
Peres told Israel public radio 'the Palestinians are playing with fire,' adding that the failure of the PNA to crack down on militant groups would endanger international aid pledges.