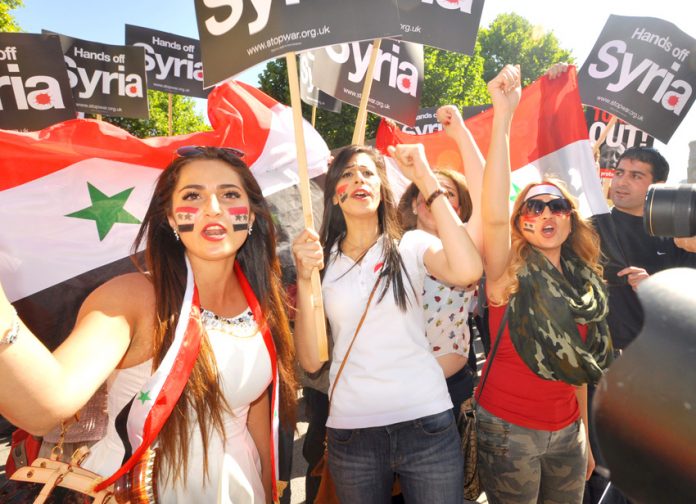 UK Special Forces have been fighting on the frontline in Syria despite explicit assurances to parliament from Cameron that there would be 'no UK boots on the ground'.
Such a move 'is illegal unless sanctioned by parliament,' Stop the War Coalition warned yesterday. According to The Times British special forces based in Jordan frequently cross into Syria to assist the so-called 'New Syrian Army', which has been holding out in the southeastern village of al-Tanf.
The Ministry of Defence said: 'We may or may not have special forces in Syria. For reasons of security we cannot comment on any operation involving special forces.' ,Head of the Stop the War Coalition, Lindsey German, told News Line: 'Reports of British troops fighting in Syria highlight once again the contempt for democracy shown by those who support successive wars.
'Any such deployment is illegal unless sanctioned by parliament. It is unfortunately increasingly typical of troop deployment which is secretive and avoids any democratic scrutiny. As we await the Chilcot report, it is a travesty of the democratic process to keep involving British troops in Syria undeclared.'
In December 2015, parliament approved a motion moved by Tory PM Cameron which called for the UK to join in the US led bombing campaign in Syria. The motion explicitly stated: '. . . . the government will not deploy UK troops in ground combat operations.'
During the debate, Labour leader Jeremy Corbyn warned: 'The logic of an extended air campaign is, in fact, towards mission creep and western boots on the ground. Whatever the Prime Minister may say now about keeping British combat troops out of the way, that is a real possibility.'
During that debate Ian Paisley (North Antrim) (DUP) asked: 'If it becomes necessary at a later date to deploy ground troops, will he guarantee that he will come back to this House to seek approval for that?'
Cameron replied: 'This is something not only that I do not want to do, but that I think would be a mistake if we did it. The argument was made to us by the Iraqi government that the presence of western ground troops can be a radicalising force and can be counterproductive, and that is our view.'