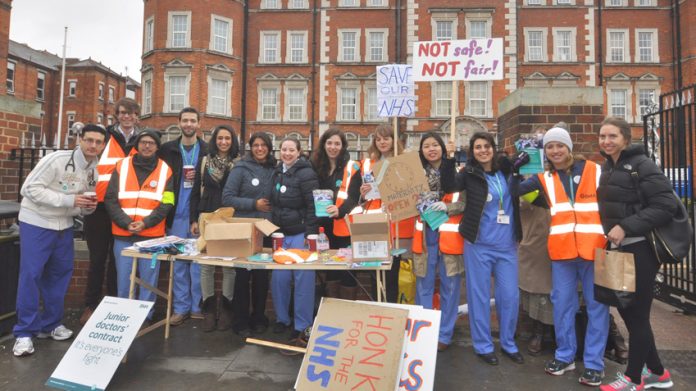 THE Tories have ruled out any fresh talks with the junior doctors and in doing so have thrown down the gauntlet for a fight to the finish.
The government said that the British Medical Association had 'blown its chance to negotiate' and said there would be 'no deviation from imposition'.
In a statement, the Department of Health said the government has been left with 'no choice' but to 'push ahead with imposition.' This means that the first-ever all-out strike by junior doctors without emergency cover will go ahead in three weeks time.
On Tuesday April 26 and Wednesday April 27 from 8am to 5pm junior doctors will walk out of all services including A&E and intensive care. This has never happened before in the history of the NHS.
Mohammed Latif, junior doctor and BMA member at Whipps Cross Hospital in Walthamstow, east London, responded: 'This just shows that the government is not working in the interests of the general public and not working in the interests of the NHS.
'Not being open to negotiations and closing the door will not help solve this issue. This is their ultimatum and they are hoping that we will we cave in to that ultimatum. However the doctors and the British public will not stand for this.'