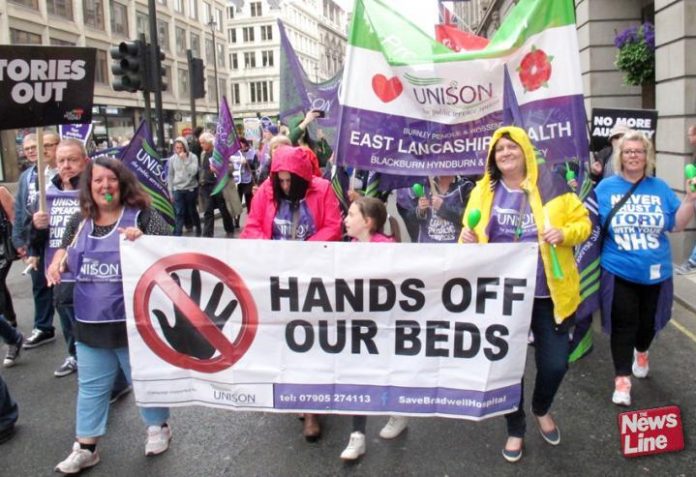 THE NHS is so short staffed, with such a lack of beds that patients are being sent home too early, as a result their condition deteriorates and they have to be readmitted to hospital for further treatment. A report by the Nuffield Trust released yesterday shows that emergency readmissions, within 30 days of discharge, have risen by a fifth over the past seven years.
Dr Chaand Nagpaul, BMA council chair, said: 'A chronic lack of resourcing is entirely to blame and with so few beds available, patients could end up being discharged before they're fully ready to leave. 'To really combat these systemic pressures, the government must urgently increase spending on the NHS and review its long-term strategy for the health service. As the NHS enters a state of year-round crisis – the time for action by government is now.'
Donna Kinnair, Director of Nursing Policy & Practice at the Royal College of Nursing said: 'These findings reflect the impact 40,000 nurse vacancies have on patient care. 'Nurses want to do the best they can for their patients, but with hospitals struggling to recruit and shifts left unfilled, there are too few nurses to deliver the best care.'
Anna Athow, BMA member said: 'Clearly there are thousands of patients being discharged too soon, and sent home with undiagnosed conditions and complications which should have been treated properly on the first admission. 'This has everything to do with the draconian drive by NHS England to force trusts to reduce length of stay, and prevent so called "bed blocking" turning hospitals into poor-quality production lines throwing patients out of the door in the American way, to enable even more hospital beds and hospitals to be closed. 'Far from Jeremy Hunt being the champion of patient safety, patient safety is drastically deteriorating under his watch, as the race to cut the NHS and install US-style healthcare accelerates.'
• Patients readmitted to hospital with pneumonia in an emergency increased from 41,003 in 2010/11 to 70,731 in 2016/17, an increase of 72.5%. • Emergency readmissions for pressure sores almost trebled from 7,787 in 2010/11 to 22,448 in 2016/17.