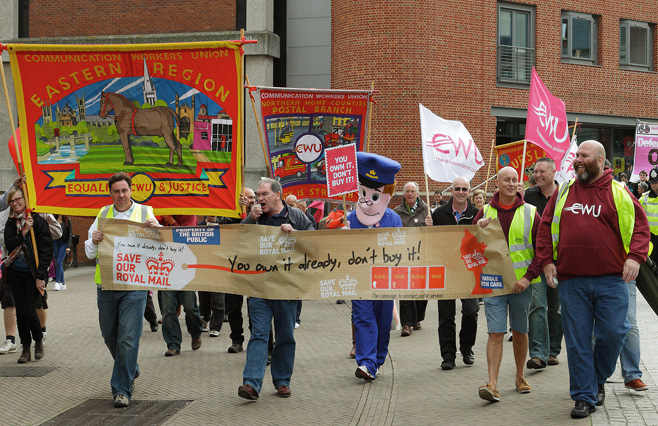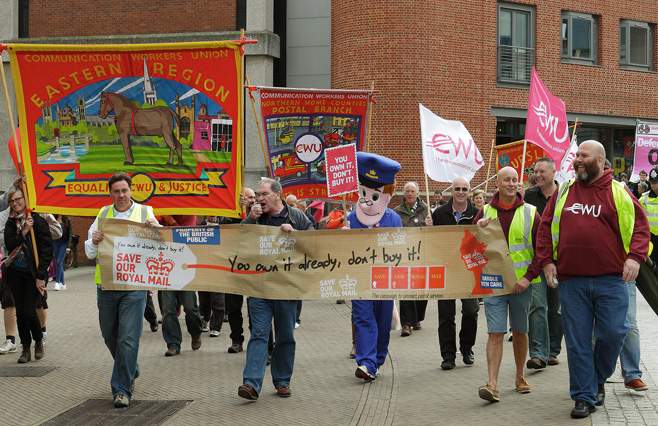 ASSURANCES about the future job security of Royal Mail managers are being sought by Unite, Britain and Ireland's largest union, following the company's 'poor' financial statement this week.
Unite, which represents 6,000 managers, has written to Royal Mail's chief executive Rico Back expressing its concerns, as the company announced a £1.8 billion turnaround plan for the next five years in the UK postal service.
In the letter, Unite national officer Louisa Bull said: 'The announcement yesterday (Wednesday 22 May) brings more questions around more potential headcount reductions.
'We are seeking reassurances around the long term job security of our members, so that we can enter into this next phase with a measure of stability amongst the manager population.
'As a union, we have dealt with some major changes in the business recently; changes to our pension scheme and the recent loss of 400 jobs that has led to a very unstable period and morale amongst the membership is at an unprecedented low.'
Louisa Bull said that Unite welcomed the £1.8 billion investment commitment, but also called for constructive engagement with Unite over future plans.
The Royal Mail was privatised in controversial circumstances in 2013 amid claims that the shares were undervalued by the coalition government. The Royal Mail's history stretches back 500 years to the reign of Henry VIII.