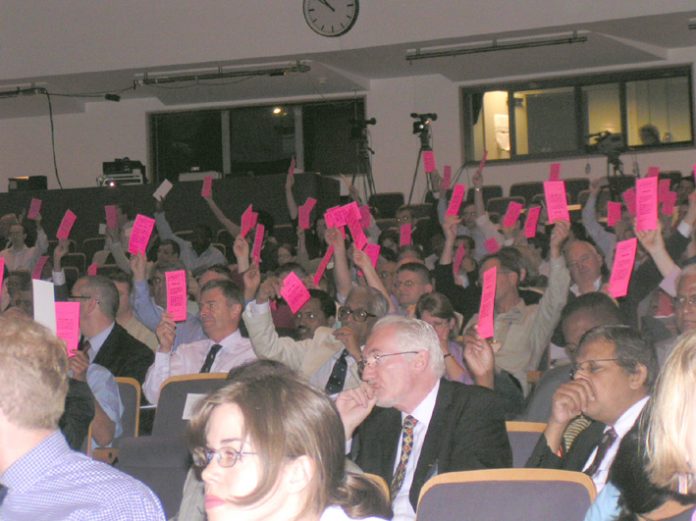 A privately-run NHS walk-in centre has been forced to launch a probe after complaints by a doctor about the safety of patients were made to the Department of Health (DoH).
Dr Anila Reddy, who has resigned from his post as lead GP at the centre in Canary Wharf, London, raised his concerns in a letter to the DoH.
According to 'Doctor' magazine, Dr Reddy complained that nurses were being encouraged to work beyond their remits in order to drive down waiting lists.
Reddy was the lead GP at the NHS centre (run by Atos Origin) for four months after it opened in April, before resigning earlier this month.
He told 'Doctor' he was concerned about how the service was run.
The GP said: 'Nurses who are of variable experience and training are being allowed to see patients without the usual compulsory protocols, which are absolutely necessary for patient safety, and are being encouraged to see as many types of patients as they can to ensure waiting time targets are attained.'
Reddy wrote to the Department of Health setting out his concerns, which told Atos Origin to investigate.
The DoH has confirmed that the company has now launched an investigation.
A British Medical Associaiotn spokeswoman told News Line yesterday: 'The BMA is unable to comment on this specific case as we have no direct knowledge of the circumstances.
'The BMA believes that wherever an NHS service is being provided the same quality and professional standards should apply.
'Patients deserve and expect to have the same high standards delivered wherever they go for NHS healthcare.'
The Canary Wharf centre was one of four privately-run centres set up close to rail and other transport stations to provide care for minor illnesses.
The centres were 'sold' to the public by the government as being designed to allow people who do not work close to their GP practices to access primary care services more easily.
• A pensioner's appeal against the failure of a High Court judge to overturn the selection of a US healthcare corporation to run her Derbyshire GP surgery will be heard in the Court of Appeal at the Royal Courts of Justice today, Wednesday 23 August.
Elizabeth Barrett, a GP heavily involved in the case, and a spokesperson from Keep Our NHS Public, said: 'If the appeal is successful it would be a blow for government policy of bringing in private companies to run GP services, as well as a heroic victory for a pensioner standing up to the might of the government and a multi-national corporation.'