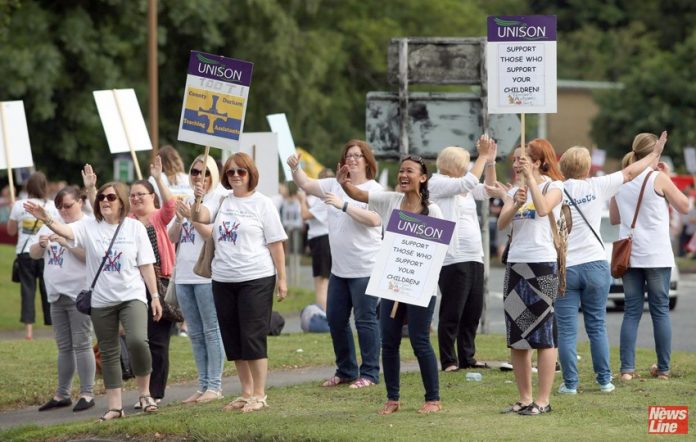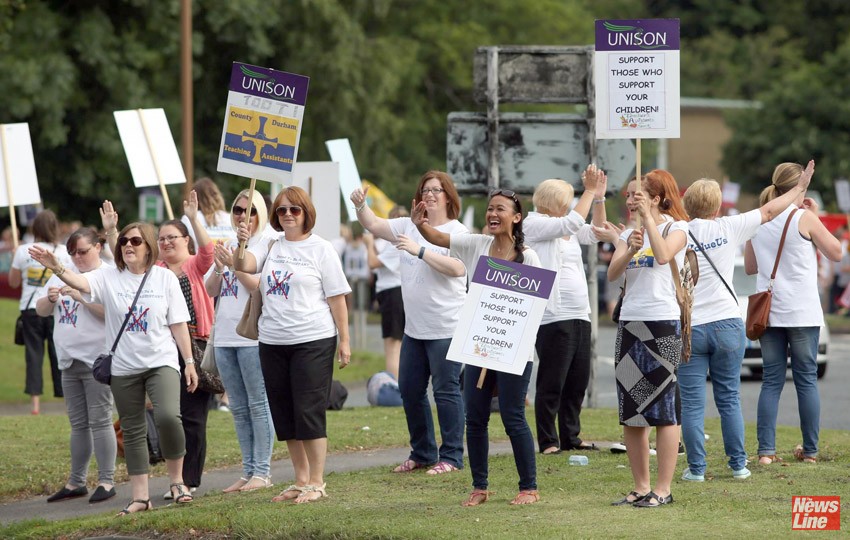 'ALMOST a decade of Conservative education cuts has left our children's future in a perilous state,' says the GMB trade union.
It has responded to a Sutton Trust report that two thirds of primary schools are cutting teaching assistants.
Rehana Azam, GMB National Secretary, said: 'When underfunded schools are desperately trying to balance the books, school support staff, including teaching assistants, are too often seen as a soft target.
'But these cuts have a terrible impact on our schools.
'Without support staff – the hidden professionals of the education system – teachers are being left with completely unmanageable workloads, and schools can't function if buildings can't be secured and children can't be fed.
'Teaching assistants are already working above and beyond their core roles to fill the gaps left with mass numbers of teachers exiting the sector.
'Ministers need to stop denying that school budgets are being cut in the face of all the evidence.'
Commenting on the passing of Motion 28 at the Annual Conference of the National Education Union, Kevin Courtney, Joint General Secretary of the National Education Union, said: 'all children and young people have a right to a high-quality education in a good local school.
'However, the government's academy and free school programme has marketised and fragmented the school system.
'Competition between schools, combined with a high-stakes accountability system means children and young people are seen as commodities, resulting in an unaccountable and opaque admissions system and high levels of exclusions and off-rolling by academy trusts.
'School and college funding is at its lowest level for decades and teacher recruitment and retention levels are the worst ever, driven by unsustainable teacher workload and declining pay and pension rewards.
'We have a narrow curriculum that is not fit for purpose and our children and young people are among the most tested in the world. It is no wonder we are seeing such high levels of stress and anxiety among pupils.'
Courtney also commented on the passing of Motion 29 at the Annual Conference of the National Education Union.
'The current draconian approach to the education of children and young people is turning our schools into Exam Factories and squeezing the joy and creativity out of the classroom.
'As a result, more and more children and young people are being diagnosed with depression and the levels of unhappiness are soaring.
'The latest NEU survey of over 8,000 teachers connected to the mental health of children and young people showed 83% had seen an increase in the number of pupil/student mental health problems in the past two years.
'Education policy dictated by government and based on the presumption that everything that can be learnt should be measured, is pushing schools and students to the limit.
'Testing starts as young as four-years-of-age and continues through primary and secondary. Teachers at every stage of children and young people's education have to be less concerned about the individual and more about hitting Ofsted and government's ever-changing targets.
'The end result? Many stressed children, who see their value and the value of education only in terms of the level they have reached. Many organisations from the CBI to the TUC are also calling for a different approach to education and the NEU fully supports them.'