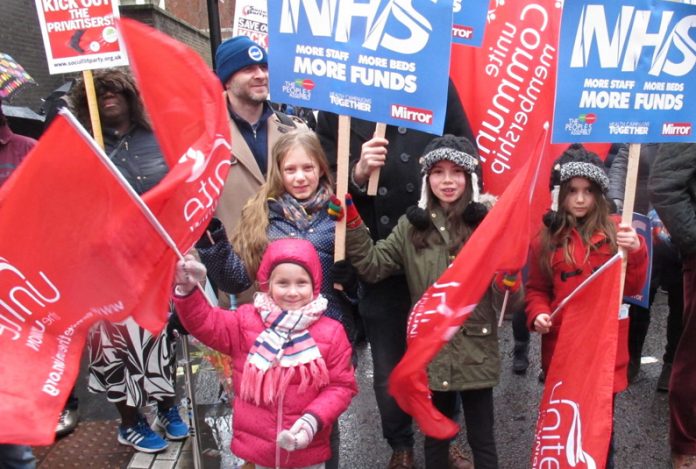 PATIENTS living in the north west have had their lives put into jeopardy, the GMB union warned, as the ambulance transport service announced it is to pull out of its contract leaving locals high and dry.
The ambulance transport service covers Cheshire, Wirral and Warrington.
West Midlands Ambulance Service (WMAS) won the five-year contract, reported to be worth around £25m, to provide a patient transport service for the area, previously held by North West Ambulance Service. The contract should run until 2021, but WMAS has served notice to quit the contract early, citing a 'funding crisis'.
GMB met with senior managers on Wednesday following calls from members reporting they had received a letter saying WMAS were giving notice to pull out of the contract. Mike Buoey, GMB Organiser, said: 'West Midlands Ambulance Service made no attempt to consult with GMB before dropping this bombshell on our members who provide this vital service.
'WMAS say they will ditch the contract in 2019 and our concern now is for our members' jobs and the vulnerable patients they transport. 'If a funding crisis is affecting the delivery of patient transport services in Cheshire, Warrington and Wirral, then both WMAS and the Commissioners will need to explain why they have allowed this to happen and put jobs and patient services at risk?'
Meanwhile, Tory Prime Minister Theresa May, it has emerged, had ignored requests from cabinet colleagues to relax visa rules to allow hundreds of skilled doctors from overseas to work in NHS hospitals. The British Medical Association, alongside NHS Employers and 12 royal colleges, professional bodies and trade unions, yesterday wrote to the new Home Secretary asking for the cap to be reviewed, requesting that applications for shortage occupation roles be excluded from the allocation process.
In a letter to Sajid Javid, the BMA's chair of council, Dr Chaand Nagpaul, and the other signatories, states that the NHS has more than 100,000 posts unfilled. Dr Chaand Nagpaul, BMA council chair, said: 'Given that the government has recognised the importance of a long-term solution to address the current workforce crisis in the NHS, the suggestion that the Prime Minister has blocked requests that would enable overseas doctors to practise in the NHS is deeply concerning.
'At a time when the NHS is under enormous strain and struggling to fill positions, the current visa restrictions and arbitrary caps for non-EU workers entering the UK are inexplicable and threatening patient care and safety. 'Delivering a more flexible immigration system which enables NHS recruitment is an easy win for the government and will have both long-term and immediate benefits for future prosperity of the NHS.'