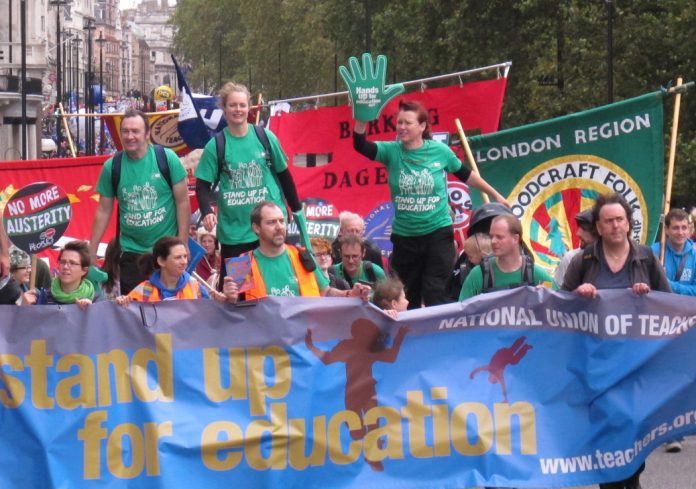 TODAY'S NUT 6th form college strike is on! The Tory government took the NUT to the High Court yesterday in an attempt to rule out the strike as 'illegal'.
The government's High Court challenge, which the NUT rightly said threatened the fundamental right to strike, has been defeated!
Winning the court case means that NUT college staff in sixth form colleges across the country walk out on strike this morning, with picket lines from 8am. The NUT said yesterday: 'The union has robustly defended its right to strike to protect jobs and conditions.'
Kevin Courtney, Deputy General Secretary of the National Union of Teachers, the largest teachers' union, said: 'The High Court's decision is a victory for democracy and common sense.
'It is abundantly clear that Government cuts to sixth form college funding are having a direct impact on our members' terms and conditions and as such we are entitled to take strike action.
'Sixth form colleges provide a vital service to over 150,000 young people, many from disadvantaged backgrounds. Yet Government funding cuts mean many of those services will soon be financially unviable.
'The cuts will result in a further loss of courses, job losses and increased class sizes. It is regrettable that the Government has not attempted to resolve the dispute. The NUT has been left with no option but to raise awareness of the problem through industrial action.
'Nicky Morgan's challenge to the legitimacy of our strike action has just made that job easier.'