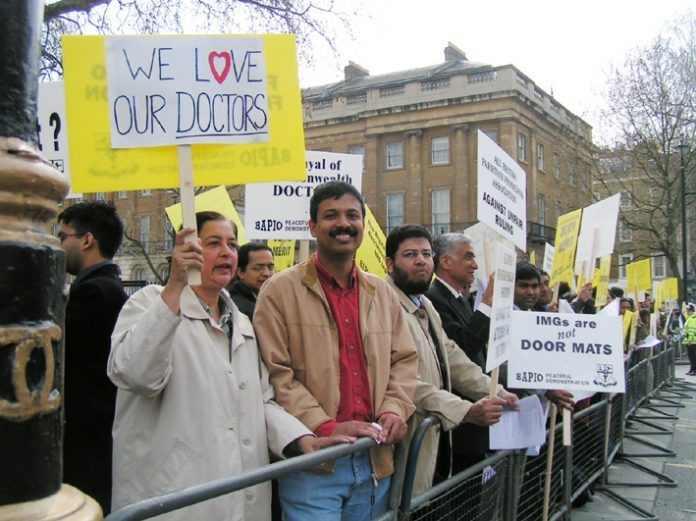 THE government's privatisation drive is threatening the development of a new generation of NHS surgeons.
This was revealed yesterday by Britain's top surgeon, President of the Royal College of Surgeons, Bernard Ribeiro, who warned that deficits mean NHS hospital trusts cannot afford to employ surgeons who have passed their consultant exams, and are conducting a 'vacancy freeze'.
Ribeiro said: 'Trusts are not employing new surgeons because simply the money is not there.
'The net result is that there are 37 cardiac surgeons who are qualified to be consultants who have not got a job; 12 neurosurgeons; and in ENT, 35 specialists who have no jobs in the UK.
'All have their certificate, all are available for a job, and there are no jobs for them.'
Ribeiro also warned that the vacancy freeze was having a knock-on effect on junior doctors' training. Two thousand junior surgeons are waiting to move into higher surgical training but are unable to do so because the registrars above them are unable to become consultants.
Ribeiro said: 'Theoretically what's going to happen to them is they're going to be asked to review their career prospects: are you sure you want to be a surgeon?
'Then they're going to be told: there are no opportunities for you in training. Have you considered . . . progressing your career through the service grades, where there may be opportunities for you later on to transfer over to training?
'I think we were sold a bit of a lie that there would be free transgression of trainees moving across from one side to another. In reality, once you get into training, you're not going to opt out and allow somebody else to take your place for a while.'