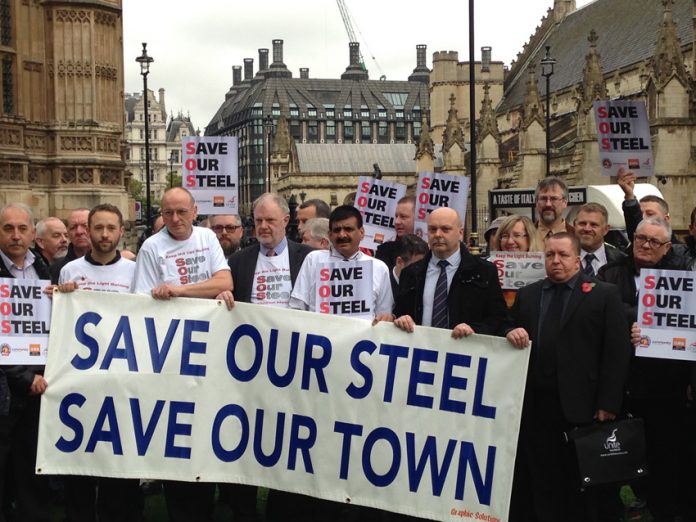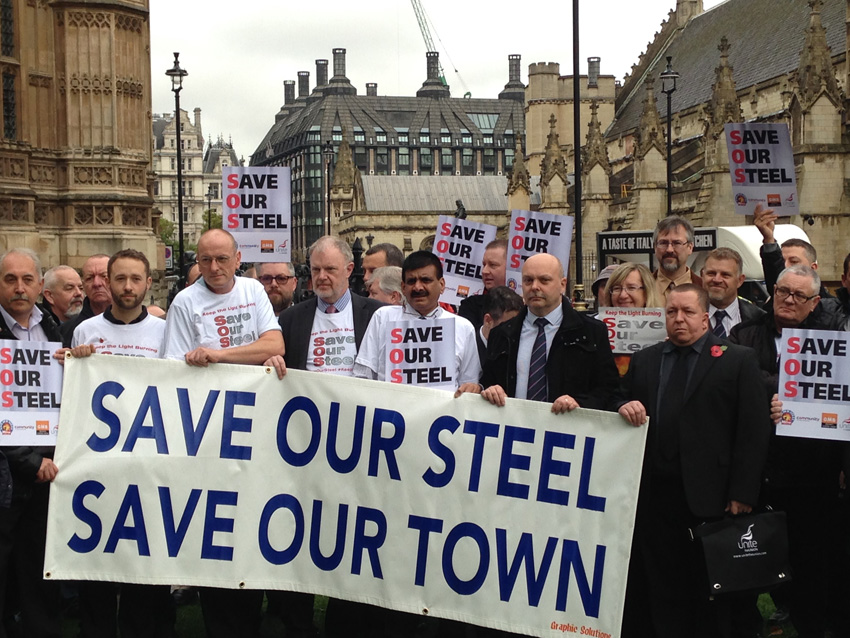 THE UNITE trade union yesterday urged ministers to take British Steel into public control if a deal cannot be struck between owners Greybull, its lenders and the government to avoid the steelmaker collapsing into insolvency.
Unite assistant general secretary Steve Turner said: 'While Unite is in continuing dialogue with British Steel and the UK government, we are very clear that if a deal cannot be struck to secure the long term future of the steelmaker under private ownership, that the government must bring it under public control in the national interest.
'British Steel's success is key to any future UK industrial strategy. It is a strategically important business which supplies other UK steelmakers with product and provides 95 per cent of the UK's rail tracks.
'Sustaining over 4,000 jobs across the UK and a further 20,000 in the supply chain, it would be an economic catastrophe if the worst were to happen and government was to allow British Steel to collapse. It is a national asset supporting UK Plc that cannot simply be left to the market.
Unite continued: 'Greybull has a business model and history of collapsing successful businesses to line its own pockets. If it thinks it is going to run off into the sun with tens of millions of pounds after allowing the collapse of British Steel into administration it can dream on. This is a national asset and we will not allow that to happen.
'Going forward ministers must tackle the underlying problems facing the steel industry that has been hit by Brexit uncertainty and high energy costs which leave UK steelmakers paying twice as much for electricity as their competitors in France and 50 per cent more than in Germany.
'The government must also use its buying power to put UK steel at the heart of major UK infrastructure projects as part of a joined up industrial strategy that supports UK manufacturing.'
The government has however ruled out nationalisation.
'If no deal can be reached with Greybull, has the government considered any other options such as bringing British Steel into public ownership,' Gill Furness, Labour's shadow business minister asked in an urgent question in the House of Commons on the future of British Steel yesterday afternoon.
Andrew Stephenson, Tory Business, Energy and Industrial Strategy, minister replied: 'Nationalisation is not the solution here, if it was nationalised the exact same domestic and European laws would apply.'
Saving the UK steel industry will require a general strike.