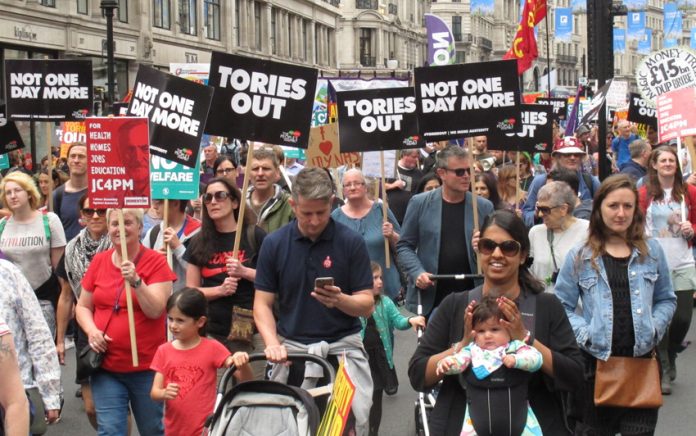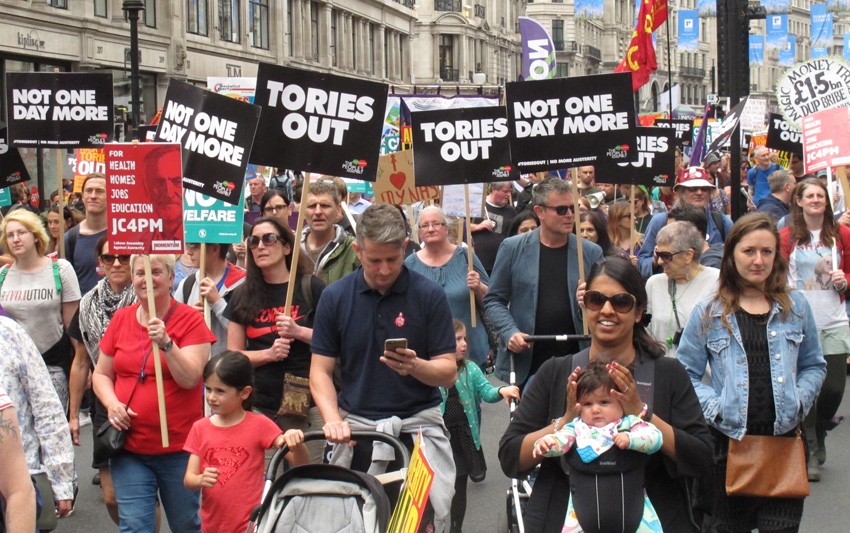 TORY PM Theresa May's 'time has run out,' Labour leader Jeremy Corbyn told Parliament yesterday.
He added: 'She no longer has the authority to offer a compromise and cannot deliver. That is why it is time for a general election to break the Brexit deadlock and give the country a say!'
He said: 'On the issue of a confirmatory vote, I am sure nobody here will be fooled by what the Prime Minister's offering. Will the Prime Minister tell us now, is this offer genuine?
'Will she give her party a free vote on this issue, or will she, as before, whip against a confirmatory referendum. If the government truly believes this is the best deal for the economy and for jobs, they should not fear putting that to the people.
'For too long our politics have been seen through a prism of Leave or Remain. This is dividing our society and poisoning our democracy.
'It means vital issues are being neglected, the crisis in our schools and hospitals, and the cruelty of the social security policy and Universal Credit. Our country needs leadership to bring us together. This Prime Minister is not the person to do that.
'It is now clear, the bold new deal that the Prime Minister promised is little more than a repackaged version of her three-times-rejected deal.'
He claimed, 'The deal that she is putting before us does not offer a genuine compromise.'
Tory PM May responded: 'The government has indeed compromised. We have recognised there are issues on which this House will need to decide, that is the plain fact.
'There are different opinions across this House on the two key issues of the future Customs Arrangement and a Second Referendum.
'I have made my position very clear on these. The government has set out its position, but it is for this House to decide, and the best vehicle to do this is within the Withdrawal Bill, so then this House can finally make its mind up as to what it wants the future Customs Arrangement to be and to whether it thinks there should be a Second Referendum.'
Referring to Corbyn, she said: 'He talks about different opinions across this House, but the one issue that has never properly been resolved in this House and which the Withdrawal Bill would force to be resolved in this House is whether the right honourable gentlemen himself is for Brexit or against it.
'If he is for Brexit, he will vote for the Withdrawal Agreement Bill. Voting against the Withdrawal Agreement Bill is voting against Brexit.'
Corbyn's claim that time has run out for May indicates that Labour is looking for a less damaged coalition partner, perhaps Chancellor Hammond is to be their man.