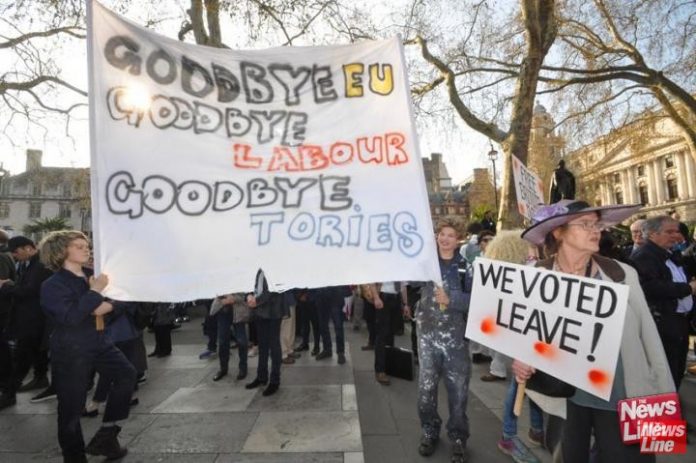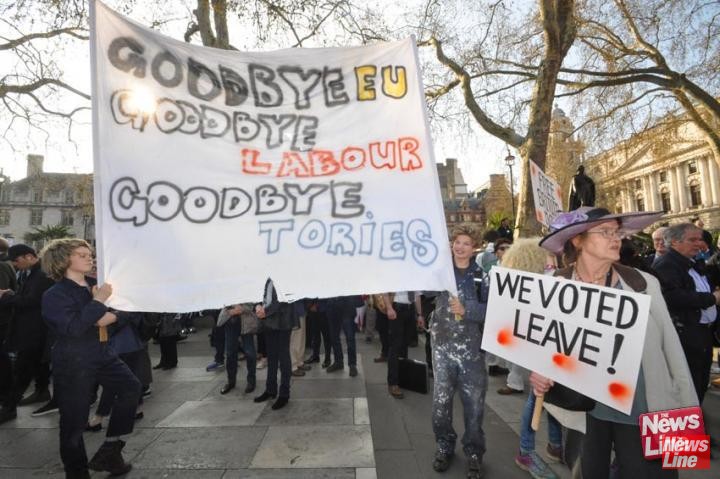 THE ONLY MP in the House of Commons to call for Tory PM May to resign yesterday was a Tory.
William Cash Tory MP for Stone in Staffordshire said: 'Does my right honourable friend the Prime Minister appreciate the anger that her abject surrender last night has generated across the country? After promising a hundred times not to extend the time she now turns around today and says that she has done that.
'Does she also accept that this Withdrawal Agreement undermines our constitutional status of Northern Ireland, our right to govern ourselves, control of our laws and undermines our national interest. Will she resign?'
May replied: 'I think that he knows the answer to that. Can I say, first of all, I do not recognise the description of the Withdrawal Agreement he has put forward to the House.
'I believe that we have negotiated a good deal with the United Kingdom …'Critically, as I requested the council agreed that this extension could be terminated, when the Withdrawal Agreement has been ratified.'
Labour leader Corbyn 'welcomed the constructive engagement' in the joint talks between his party and the Tory Party. He also welcomed that 'indications from the government that they may be willing to' change the political agreement to include membership of the Customs Union and 'close alignment to the Single Market'.
He said that these changes 'must be entrenched in any agreement'.
Labour will 'continue to engage constructively in talks because we respect the result of the referendum,' he claimed, 'and because we are committed to defending jobs, industries and living standards, by delivering a close economic relationship with the European Union, and securing frictionless trade with improved rights and standards'.
'If that is not possible,' he continued, 'we believe all options should remain on the table including the option of a public vote.'
Tory MP Kenneth Clarke echoed Corbyn calling for 'a customs arrangement and regulatory alignment', and that this must be negotiated so that 'it does actually bind any successor government in future negotiations.'
Hilary Benn, Labour MP for Leeds Central said: 'Can I thank the Prime Minister for putting the national interest above her party's interests in rejecting no deal and agreeing to an extension to Article 50.' He then again called for a second referendum, so that 'the British people can decide wether they still wish to leave.'