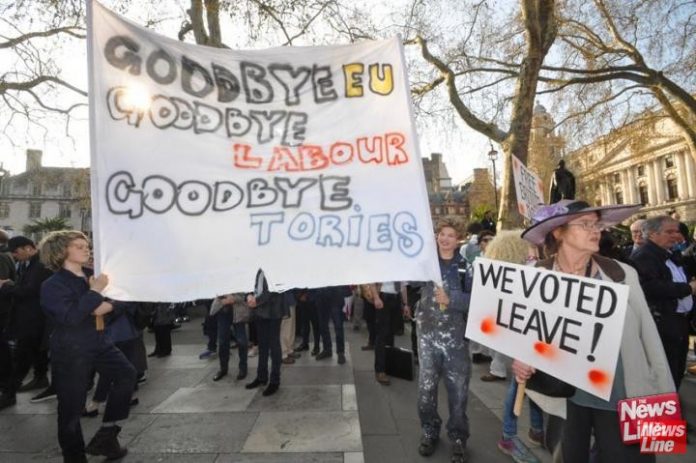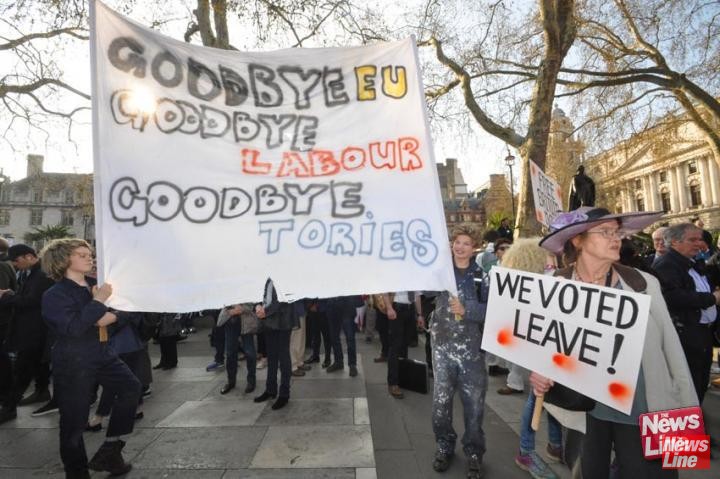 THE LABOUR Party would 'consider very, very strongly' voting to revoke Article 50 to block a no-deal Brexit this Friday, Shadow Business Secretary Rebecca Long-Bailey warned yesterday morning.
Speaking on the BBC's Andrew Marr Show, she said Labour would 'keep all options in play to keep no deal off the table'.
Long-Bailey and Labour's Shadow Brexit Secretary, Keir Starmer, are currently involved in talks with the Tory government with the aim of finding a 'compromise deal' leading to Labour voting later this week in favour of PM Theresa May's EU Withdrawal Agreement, which has already been massively rejected twice by the House of Commons.
She told Marr that the deal must involve a customs union and: 'We are waiting for the government to come back with their customs union proposals in full.'
She was asked: 'Is the Labour Party's position in these talks to demand a second referendum under all circumstances or not?'
Long-Bailey replied: 'Our policy states very clearly that in the event of a damaging deal that could damage jobs in the economy or a no-deal situation we should keep all options on the table and that includes a confirmatory public vote of some kind.
'So we've asked the government if they would comply with our policy position and as yet we haven't seen anything to suggest that they will, but discussions will continue next week.'
Marr then said: 'If you fail in these talks the next phase in the process seems to be a series of further binding votes in the House of Commons on other ways forward and the Prime Minister has said that she would be bound by the House of Commons in the case of these votes next week. Will the Labour Party leadership also be bound?'
Long-Bailey claimed in response: 'In the discussions we've had so far with government an agreed position on the next stage, whether we go into an indicative votes situation, whether they are going to be binding, that has not been discussed at length or agreed by either party.'
Asked if Labour would vote to revoke Article 50 to avoid a no-deal Brexit in the coming days, Long-Bailey claimed it was a 'hypothetical question'.
But she added: 'We have promised our party members and our constituents that we will do all we can to avoid a no-deal situation and it's something that we would consider very, very strongly.'
Marr then interviewed Tory Leader of the House of Commons Andrea Leadsom, who said that a no-deal Brexit at the end of this week would be 'not nearly as grim' as is claimed.
She also said the idea of a departure extension long enough to require the UK to hold European elections would be 'utterly unacceptable'.
Asked whether May could agree to a full customs union, Leadsom said: 'My expectation – and I'm not party to the discussions – is that the prime minister will only seek to agree those things that still constitute Brexit.'
Regarding speculation that MPs might force a vote to revoke Article 50 if the EU refuses another Brexit delay this week, and a no-deal departure looms on Friday, Leadsom said she would 'never' agree to this, and that no deal would be manageable.
'The civil service have done an amazing job of ensuring that we minimise the problems. I'm not an advocate for no deal, but it would not be nearly as bad as many like to think it would be,' she said.