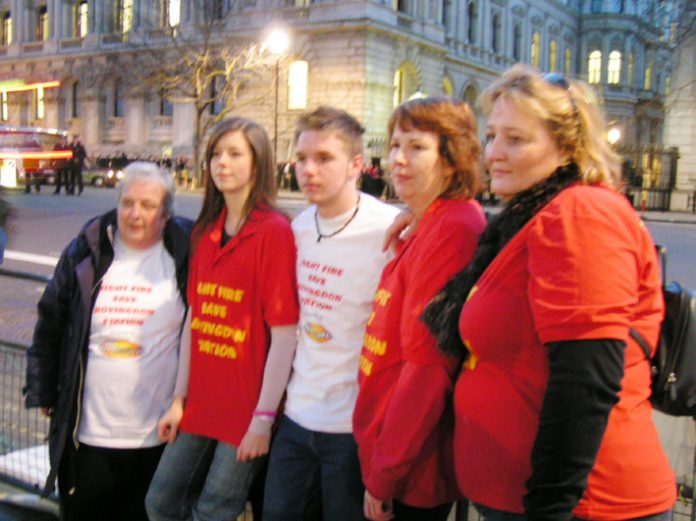 Yesterday afternoon, Israeli military forces attacked Gaza from the land, sea and air.
Aircraft launched two missile strikes against the Palestinian presidential headquarters in Gaza City, artillery shelled northern Gaza and shells were fired on the Gaza coast from gunboats in the Mediterranean.
This followed an announcement yesterday morning by a senior Israeli officer that such an escalation was imminent. Indicating a stepping up of assassinations, he added: 'We are going to raise the threshold for targeted preventions.'
Two missiles struck the helicopter pad, just yards from Palestinian National Authority President (PNA) Mahmud Abbas' office at the PNA's seafront headquarters in Gaza City, gouging two craters out of the tarmac.
Two Palestinian police officers were wounded in the surprise attack.
Abbas, who fortunately was in his office in the West Bank town of Ramallah at the time, immediately condemned the attack.
He said: 'The Palestinian leadership condemns the Israeli escalations today in Gaza, which lead our region towards more violence.
'We ask the Quartet (the EU, Russia, UN and US) to stop this violence against the Palestinian people and to take their responsibilities to protect the Palestinian people from the Israeli military escalation.'
Abbas' spokesman Nabil Abu Rudaynah warned: 'This escalation will lead the area to more violence and instability.'
The Palestinian National Authority owns two helicopters but neither of the aircraft were on the helipad at the time of the attack.
One of the helicopters was in a nearby hangar.
Palestinian security sources added that Israeli fighter planes also hit the entrance of Beit Hanoun City, north of Gaza.
Later, a Palestinian citizen was instantly killed as Israeli artillery bombarded the northern parts of Gaza, medical sources said.
Several houses and agricultural areas were also damaged during the Israeli bombardment, according to witnesses.